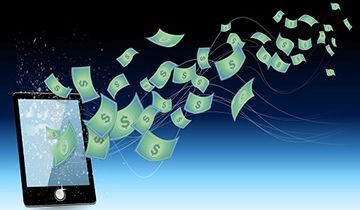 Bookmakers all have different terms and conditions when it comes to maximum payouts.
They have different maximum withdrawal limits attached to not only individual sports, but also general limits too.
As could be expected, the biggest and most reliable betting sites usually have the highest payouts for both individual events and bookmaker withdrawal limits.
Most recreational punters don't really have to concern themselves with amount limit or max payout exceeded problem this simply because they are not betting hundreds of thousands of dollars on individual events and they are likely not going to be withdrawing tens of thousands of dollars on a weekly basis.
To be honest, bookmaker withdrawal limits are only an issue for high-rollers. If you are betting hundreds of thousands of dollars and expect your payouts will be as big your deposits, then yes, you should really play at the maximum payout bookies.
However, even recreational punters should be aware of the maximum payout amounts that are allowed at their sportsbook. One never knows when they might hit a massive accumulator.
High rollers definitely need to be aware of these limits and chose an online bookmaker with high payout limits.
The sportsbooks should also have the withdrawal options that allow for the timely transfer of the amounts that are required by the sports bettors.
If a high roller chooses the wrong sportsbook, then they could find it to be a huge time-consuming hassle to cash out.
While bookmakers might not have limits on withdrawal amounts, punters should be aware that every withdrawal method has a limit which varies between bookmakers.
So if your sportsbook allows you to withdraw $100,000, you will be limited to the method of withdrawal. You may find that using a bank wire transfer is the only method available to move that amount.
If you were to try to use Neteller, you would likely be forced to complete two separate transactions as they have a $50,000 limit.
Top 10 Sports Welcome Bonuses in 2020:
Bookmaker Withdrawal Limits With Examples
In order to explain this issue better, we have prepared a short section for you: It contains questions and answers about maximum payout and withdrawal limits of popular bookies.
According to terms & conditions, 5.000.000 USD is the maximum payout of Bet365. Maximum winnings on bet365 are limited to this amount.
There is no specified withdrawal limit at bet365. But if you want to withdraw more than 20.000 EUR in a day, this may require may require additional arrangements.
This means you have reached the daily or personal deposit limit: Simply put, you cannot send any more money to bet365. Wait 24 hours and try again.
The winning limit for each player and week is 250.000 EUR. The winning limit for each player and offered bet is 10.000 EUR.
William hill minimum withdrawal limit is 5 GBP. However, this is only for credit card withdrawals. If you use other methods, the minimum limit can be as high as 25 GBP. William hill maximum withdrawal limit, on the other hand, is 60.000 GBP per day.
All of these questions and answers tell us the same thing: Biggest bookies payout limits are high, but there are still limits. In order to find the best ones, simply visit our bookmaker withdrawal review section.
We tested each and every one of these limits personally and found the answer to "does bookmaker payout" question. Spoiler: The answer is yes but only if you pick one of recommended online bookmakers.
Why do Bookmakers have Withdrawal Limits?
Maximum bookies payout in cash do not exist on the internet: All transactions are digital. So, you may wonder what these limits exist, since no money is changing hands.
While many punters might think that withdrawal limits are in place to inconvenience the customer and slow the payment process, there is another much simpler reason. Anti-money laundering laws are in place and the gambling companies must take reasonable precautions to ensure that the money that is coming in and going out is clean.
This is why they require sufficient identification from withdrawing customers. If they suspect any illegal or fraudulent activities then they must investigate. Gambling sites need to follow strict rules or else they are at risk of losing their licenses.
What are Daily, Weekly, and Monthly Payout Limits?
The maximums placed on withdrawals differ greatly between online bookmakers. Some have very high daily maximums while others have low monthly limits. Most of the top sportsbooks have the highest limits. 10Bet has a weekly withdrawal limit of £2,000 on its casino winnings but their monthly withdrawal limit for sports is £50,000.
At Ladbrokes, punters can make daily withdrawals of up to £5,000 while at Matchbook the weekly limit is $100,000. As you can see, there isn't much consistency between the online bookmakers when it comes to withdrawals, minimum deposits or minimum stakes.
Punters need to check what these maximums are at their favourite website. They must also be sure to know the maximum and minimum payouts allowed for their transaction method.
Why should you pay Attention to Payout Limits?
You need to pay attention to payout limits simply because you should know how much you can withdraw in a given timeframe. If you have a $100,000 account balance and your sportsbook has a monthly limit of $50,000 then you are in for a bit of a wait before you can get your money.
Many punters would find this unacceptable but it can be easily avoided by reading the Terms and Conditions and understanding the withdrawal limits. If you are forced to make multiple transactions then you will possibly be subject to more fees. Some of the smaller sportsbooks simply aren't compatible to high-rollers due to the lower withdrawal limits.
What are the Bookmakers with the Maximum Payouts?
Those who use Bookmaker.eu and Neteller will be pleasantly surprised to know that there is no withdrawal limit in place. Customers of William Hill who use their credit card or Entropay to make withdrawals can cash out £99,000. It will normally take between 3-5 days to complete.
If the customer uses Skrill then they can withdraw £80,000. SkyBet has a daily maximum withdrawal limit of £50,000 as does Betsafe.com. However, if a customer wishes to withdraw more than £50,000 at Betsafe then accommodations might be made if the customer contacts customer service and makes the request.
One of the highest withdrawal limits is at Bwin where punters can withdraw $2 million using bank wire transfer. These amounts far exceed other sportsbooks such as Jetbull and Ladbrokes who advertise a daily withdrawal limit of £5,000.
Many books with lower limits might be persuaded to allow a customer to exceed withdrawal limits if the client contacts customer service. This is no guarantee but it has been known to happen.
Other articles you might like: