USA Gambling Sites and Laws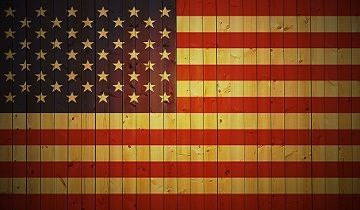 One word that could be used to describe American gambling laws is "confusing". Under federal laws, wagering is legal here but each state has the authority to allow and regulate gambling or prohibit it. This means that gambling laws are different from state to state. For example, Nevada has many land-based casinos and other legal betting operations but Utah bans all forms of gambling. Delaware allows commercial casinos but does not allow tribal casinos and it is the other way around in Connecticut.
Internet gambling in America is a completely different beast but is just as confusing. There are two federal acts that place strict limitations on internet betting.
The Federal Wire Act of 1961, which was mainly aimed at sports wagering, essentially put an end to interstate betting.
In a nutshell, a person in one state may not place a bet with a bookie in another state.
The Unlawful Internet Gambling Enforcement Act prohibited payment processors from processing transactions between a person and an internet gaming site.
It is important to recognize that neither of these laws specifically places a ban on internet gambling in America.
In 2011, the Department of Justice reinterpreted the Wire Act and more or less opened the doors to online betting on an intrastate level.
In short, with a small handful of exceptions, internet gambling is illegal here. A great many gaming sites are blocked while other gaming sites opt to not accept US online gamblers.
Despite the tough anti-internet gambling stance, individual players are not prosecuted for placing online bets.
Best Gambling Sites in the USA
in 01 November 2023 – Updated List
Sportbet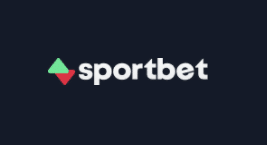 Create an account at Sportbet.one today and get a $50 Risk-Free Bet. It is a one time offer only. You can activate it by toggling the "Place no risk bet" switch, while placing the bet.
William Hill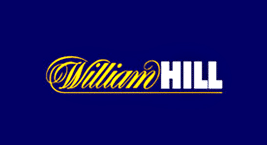 Get the outstanding casino bonus at William Hill. Register today and grab 100% up to €300! (Min. deposit: €10)
What are the Best Gambling Sites and Promotions for the United States?
It is true that the United State's position on internet gambling has forced many of the top brands out of the market but American online casino players still have a lot of great choices. They are also eligible to collect quite a few bonuses.
It's easy to cash in on $200 welcome bonus packages at Intertops and you can get your hands on $250 in casino betting bonuses at TopBet and Bovada. 5 Dimes is offering new customers a $520 welcome bonus package and a whopping $1,000 can be yours when you sign up at BetDNA, or BetOnline.
You can find the most reputable gaming sites and the latest valuable bonuses at Gamblingjudge.com.
How Regulated is the American Gambling Market?
The American gambling market is very tightly regulated. There are several laws in place that deal with land-based and internet betting operations on a federal and state level.
Is Gambling Legal in the United States? What is the Legal Age?
Generally speaking, betting is legal in the US under federal law but each state has the authority to allow or prohibit gambling within their individual borders. There are some states that allow most forms of gambling and there are some states that prohibit all forms. Internet betting is allowed in some states at an intrastate level.
The legal gambling age also differs from state to state. Some states have a minimum age of 18 while others set the legal age is 21. It is highly recommended that you check the local laws.
Does the United States Tax Gambling Winnings?
Almost all forms of gambling winnings are taxable in the US. Taxes also apply to non-cash prizes. In general, the tax amounts to 25% of the value of the prize which is usually withheld at the source. Winners are issued a W-2G form which reports the value of the winnings as well as the tax that was withheld. Reporting all winnings, including winnings from outside the country, is mandatory.
The good news is that losses, not exceeding the amount of winnings, may be deducted.
What Currency and Payment Methods do American Players Generally Use?
The official currency of the US is the dollar and it is accepted across the country. It is also a common currency option at most online gaming sites. Due to the Unlawful Internet Gambling Enforcement Act, American players may find their payment options are limited.
Major credit cards are accepted at almost all internet gaming sites but users might find that their transactions are declined. Prepaid cards and eWallets such as Neteller, Skrill, and Eco, as well as wire services are recommended. The use of Bitcoin has also become quite popular.
American players are urged to check with their preferred gaming site to find out what easy options are available.