Polish Zloty (PLN) Bookmakers and Betting Sites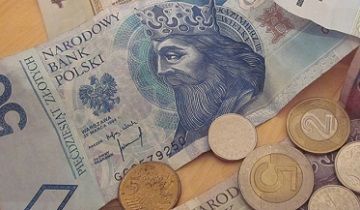 Due to heavy inflation, Poland replaced the old zlotych with the new zloty in 1995.
The zloty (PLN) has been the official currency ever since despite Poland's membership in the European Union.
Poland has a population of nearly 40 million residents and a lot of these people love to gamble.  It is estimated that the Polish online gambling market is worth over €1 billion.
One would be inclined to assume that the government there rakes in a ton of cash from internet betting but it isn't really the case.
Online gambling is legal in Poland but the laws prohibit poker rooms and online casinos from operating within its borders.
Any Polish zlotys casinos you do come across will certainly be licensed from outside the country.
To top it off, very few licenses have been issued by local authorities to Polish betting sites and even fewer to online betting sites in Poland which are based offshore.
With such limited options to bet in Poland, it is no surprise that Polish bettors look to unlicensed international gambling companies to get their action.
In fact, around 90% of Polish online gamblers turn to these foreign sites. This benefits the foreign operators who vigorously target this lucrative market.
One of the ways that these international betting sites can draw customers of this country is to offer betting with PLN which is exactly what many online sportsbooks do when they want to offer betting options in Poland to players.
Best Polish Zloty Betting Sites
in 19 September 2023 – Updated List
Rank
Bookmaker
Bonus
Safe & Trusted
Rating
Get Started
Who can use Polish Zlotys when Making Sports Bets?
The Polish zloty is mainly used in Poland although it is accepted in some neighboring countries. Therefore, these, too, are targeted by many Polish betting sites. The currency does not have the global appeal that the euro and US dollar have.
This means that punters of this country are pretty much the only ones to bet using PLN but there is nothing to stop anyone else from using the zloty to bet on sports. Polish citizens or anyone else that possesses a PLN Mastercard or Visa credit/debit/prepaid card can use it to fund their betting accounts at Polish bookmakers.
Punters can fund their zloty bookmaker accounts with EWallets such as Skrill and Neteller which offer zloty accounts. Also, those who have PLN bank accounts can use bank wire transfers.
If you have Polish currency on hand you can always use a wire transfer service to load your sportsbook account. This option is more common when betting in Poland than in other major European countries.
What Bookmakers offer the PLN Betting Currency Option?
The zloty is not as widely accepted at online betting sites as some other currencies such as the Euro, GBP, or American dollar. Gamblingjudge.com lists over a hundred and twenty recommended bookmakers for Polish residents. Of these 121 sites, over thirty of them offer PLN as betting currency.
It may appear that those who wish to use this betting option have limited choices but they can rest assured that some of the most reputable bookies are among those that offer betting in PLN.
LSbet.com and Melbet are among the biggest and most trusted names in the industry and they all offer betting in PLN. For example you can get 100% up to €100 (or currency equivalent) on your first deposit  with the Melbet sign up offer. Offshore Polish betting sites such as Betsson, Bwin, and Betsafe are also very highly rated sites that allow betting with PLN. You can bet in the same way at 1xBet, Casinia and 18Bet as well as others.
You can find more PLN bookmakers by referring to the bookmaker database at Gamblingjudge.com and using the "By Currency" filter option. If you reside in the country and want to engage in sports betting in Poland, then Gambling Judge's array of Poland-targeting betting sites are second to none.
Are there any Betting Bonuses for PLN Sportsbook Deposits?
There are plenty of great bonuses that are available to those who make PLN sportsbook deposits.
Moreover, most of Poland's best bets and deals can be claimed wherever you reside. You can cash in on top bonuses worth up to €100, €130 and €150 when you deposit with 18Bet, 1xBet and LSbet, respectively.
22Bet offers smaller deals worth up to €50. In Poland, football betting is huge, and there are no bigger bookies available than Betsson, Bwin and Betsafe. These sites offer bonuses up to €80, €50 and a further €50 when you join them.
Bear in mind, though, that all the offers found at these sites will be available in PLN currency, too, if you don't fancy using euros or more common currencies.
You can find more valuable Polish zloty bonuses by checking out the promotions section or bookmaker database at Gamblingjudge.com.
What are the Minimum and Maximum Amounts for Depositing and Withdrawing in PLN?
There are no universal maximums or minimums applied to bookmaker deposits and withdrawals. These limits depend entirely on what PLN sportsbook you use. Each bookmaker has different limits.
For example, Skrill users will find that their limits differ from sportsbook to sportsbook. Even though these bookies allow Skrill deposits and withdrawals, the limits will undoubtedly be different. You can use this payment method for other currencies like Czech Koruna CZK.
In some cases, a sportsbook will allow deposits using a certain payment method but they will not allow withdrawals leaving customers to find an alternate withdrawal option. The same goes for any other eWallet, credit card, prepaid card, and methods such as bank and wire transfers.
Punters need to check with their sportsbook to see what limits apply to their payment method. They can get a helping hand by choosing one of the leading PLN sportsbooks from Gambling Judge today.