Australian Dollar(AUD) Bookmakers and Betting Sites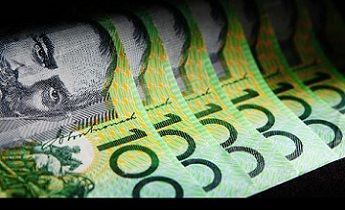 When it comes to spending money on gambling, Australians and Singaporeans are in a class of their own. Australia is ranked as the biggest gambling nation with the average person losing $1,288 per year while Singaporeans lose $1,174 per person.
These figures are relatively even but what is amazing is that the third biggest gambling country, Ireland, sees annual gambling losses of around $588 per person. That is one heck of a gap!!
Online gambling has become increasingly popular among Australian punters and there are a lot of international betting sites for these gamblers to choose from.
The online bookies need to do whatever they can to get their hooks into this outrageously profitable market and one of the ways they attract Australian players is by offering the Australian dollar as a betting currency option.
If you are an Australian punter then you likely prefer to use the Australian dollar (AUD) when you place your bets at online bookmakers. Australians have a lot of options when it comes to choosing a recommended internet sportsbook but not all of these bookies offer the AUD as a currency option. Fortunately, many of the world's leading online bookmakers do.
Although you can buy Neosurf vouchers in AUD currency, you have to check with the Neosurf bookmaker to see if it accepts it.
Bear in mind that Australian bettors can still make sportsbook deposits at most internet bookmakers even if said bookie does not support the Australian dollar as a betting currency. In the majority of cases, the sportsbook will convert the AUD betting deposit to one of the currencies that they offer for betting.
Just be aware that the exchange rate that you get may not be the very best.
An example would be a punter that uses AUD wanting to deposit into their Expekt sportsbook account. This particular bookie does not offer the Australian dollar as a betting currency option but they do offer the American dollar (check American Dollar Betting Sites) and Euro among others.
The punter would deposit using Australian dollars and Expekt would convert it into USD, Euros, or any other supported currency of their choosing.
Best Australian Dollar Betting Sites in 19 September 2023 – Updated List
Rank
Bookmaker
Bonus
Safe & Trusted
Rating
Get Started
Who can use AUD when Making Sports Bets?
Almost anyone can use AUD as a betting currency option as long as the bookmaker offers it. Most bookmakers that don't allow punters to place bets in AUD will still accept Australian dollar sportsbook deposits.
These deposits simply get converted to one of the bookmaker's supported currencies such as American dollars or Euros. If your sportsbook offers AUD as a betting option then you may also make a deposit using another currency and have it converted into AUD.
What Bookmakers Offer AUD as a Betting Option?
Australian dollar users will be happy to know that many of the world's leading online bookmakers offer AUD as a betting option. Punters can place wagers in Australian dollars at Pinnacle and Marathon Bet as well as at Ladbrokes and 18Bet. Intertops, 32Red, and Propawin are also among the most respected bookies that offer to bet in AUD.
You can find many more trusted bookies that support betting with this currency by referring to Gamblingjudge.com's bookmaker database and filtering the results by currency. There are also Ethereum betting sites that accept AUD deposits. Don't forget to take advantage of those great bookmaker bonuses too.
Are There any Betting Bonuses for AUD Deposits?
There are loads of bonuses available for AUD sportsbook deposits. A lot of these bonuses are advertised in other currencies such as USD and Euros but Australian dollar betting deposits will normally be eligible for the currency equivalent.
For example, a bookie that offers a deposit bonus of €100 would usually give AUD users up to AUD 100 in bonuses. Check with the terms and conditions at your sportsbook to see how they deal with awarding bonuses on AUD deposits.
You can cash in on up to $50 at Comeon and up to $100 at BetStar if you deposit using Australian money. Betting deposit bonuses up to $150 are being given away at Luxbet. Some respected bookmakers like William Hill, Paradise Win, Exclusivebet, and Tony Bet advertise €100 deposit bonuses while Sportsbet and Guts are offering up to USD 100 on Australian dollar sportsbook deposits.
As mentioned above, these bonuses will be awarded in AUD so instead of receiving €100 or USD 100 you will get bonuses valued at up to AUD 100. The same applies to SBObet's €200 offer.
What are the Minimum and Maximum Amounts for Depositing and Withdrawing Using AUD?
There is no straightforward answer to this question. Maximum and minimum deposits and withdrawals are up to the sportsbook to establish. These amounts also depend on the payment method that one uses. Let's use Pinnacle as one example.
Punters that use Neteller must deposit a minimum of $15 and the maximum amount is capped at $50,000. Neteller withdrawals must also be between $15 and $50,000. Visa and Mastercard deposits can be anywhere between $25 and $700 per transaction up to $2,500 per month but these credit cards cannot be used for withdrawals at Pinnacle. But you can use these payment methods and suppliers to other currencies such as Czech Koruna CZK or Malaysian Ringgit (MYR).
A minimum deposit amount of $20 can be done using Paysafecard and the maximum is set at $200 while withdrawals must be between $20 and $1,200.
Punters will find various limits at different online bookmakers. You need to check with your sportsbook and your payment processor to know what your particular limits are. You can also use the sortable database at Gamblingjudge.com get this information.
Simply select your country of residence and filter the results using the payment method, currency, minimum and maximum deposit amount, and the minimum and maximum withdrawal amount.
Why Bet in AUD?
The most obvious reason to bet in AUD would be that you are an Australian resident or you live in one of the territories or other countries that use the Australian dollar. You will not need to calculate currency conversions to find out what amounts you are wagering and standing to win.
If you use an AUD bookmaker you don't have to worry about currency exchange fees or losing the mostly negligible amounts from not getting the top exchange rate.
Other articles you might like:
Frequently Asked Questions
Ultimately, there isn't one betting site that stands out over others. Each bookmaker has its own pros and cons. What you really need to check is the cashier page to ensure that Aussie dollars can be used. Sites that appear on our list are a great place to start.
This can depend on a couple of things. Bookmakers may choose to charge you fees, but there are always sites that don't, so we'd recommend them. However, some payment providers may also have fees, so it is worth looking around for those that don't.
Assuming your online betting site permits you to deposit with Australian dollars, there is no reason to believe that you can't place live sports bets with AUD stakes. Again, it is up the site in question.
The only real restrictions that you may come across are related to the availability of Aussie dollars, or limited payment providers. However, as most payment options accept AUD transactions, you shouldn't come across any restrictions.
Other interesting articles: