Paypal Bookmakers and Betting Sites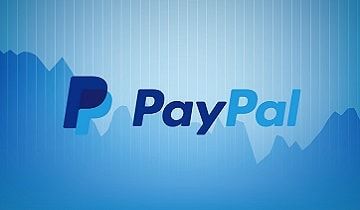 In simple terms, PayPal is an online service that allows people and businesses to securely transfer money online.
It is one of the most common ways for people to purchase items from eBay merchants and it is also used by thousands of other online businesses to send and receive funds.
Accounts are commonly funded by using credits cards or by connecting PayPal accounts with bank accounts.
People that have PayPal balances may use their funds to pay for a wide range of goods and services. They can also easily transfer money to friends, family, or business associates. And, as can be guessed, they can use them at bookmakers accepting PayPal too.
There are several ways to withdraw funds as well. Transferring money to a credit card or bank account is a popular method as is the use of the PayPal debit card which essentially works the same as a debit/ATM card.
PayPal was originally called Confinity when it was created in 1998. It was renamed in 2001 and the company went public in 2002 under the ticker PYPL at $13 per share.
It became a subsidiary of eBay in 2002 before being turned into an independent company once again in 2015. It is estimated that there are over 100 million active users in 190 countries.
PayPal users moved about $228 billion in 2014 which accounted for $7.9 billion in profits for the publicly traded company. PayPal's market capitalization was valued at over US$98.2 billion in October 2018.
The company has gone through its share of growing pains and controversy. In 2003, despite being the leading payment processor for online gambling transactions, PayPal stopped offering its services to gambling websites.
The company has since resumed performing these transactions but only with properly licensed sites that are located in countries where internet gambling is legal.
In other words, best PayPal bookmakers can be seen only in certain countries, not all over the world. As can be guessed, PayPal bookmakers UK are at the top of the list, as all forms of gambling are legal in the United Kingdom and heavily regulated.
While gamble using PayPal is still an option in a couple of other countries, the majority of new PayPal bookmakers are located in the UK.
There are lots of betting companies that use PayPal, so you still need a "best of" list to start. We already picked the best PayPal bookmakers: You can see our betting site PayPal list below.
All of these websites will offer you the chance to use PayPal for all transactions and give various bonuses for your deposits. Some of them are UK betting sites but we cover the entire world: No matter where you live, at least one of these sites will be able to offer a sport betting PayPal service to you.
Top Betting Sites with Paypal Payments [2021] – Updated List
Rank
Betting Site
Sign Up Bonus
PayPal Accepted
Rating
Get Started
How and why should you use PayPal for Sports Betting?
Keep in mind that PayPal can only be used at licensed betting sites (i.e. PayPal UK bookmakers) that are located in countries in which online gambling is legal. And when we say licensed betting, we mean all kinds of betting: There are even CSGO betting sites that accept PayPal.
Not all gambling sites that fit the criteria will accept this method although there are a growing number of sites that do. One of the main benefits of using PayPal is sheer convenience.
Transactions are easy to perform and they are processed almost instantly. And that's why bookmakers that accept PayPal are preferred by players: They are practical and very easy to use.
If you want to deposit into a sportsbook using PayPal you must first find an online bookie that accepts this payment option. If it supports Trustly, even better. Trustly and PayPal have joined forces in 2014 to enable PayPal users from many European countries to fund their accounts directly from their bank account. Take a look at our list of the best PayPal bookmakers above to start. Also check out our recommended Trustly betting sites.
Several such PayPal bookmakers are listed later in this article. You are also advised to check the bookmaker reviews at Gamblingjudge.com to ensure said PayPal bookie is trustworthy.
Once you have found a reliable PayPal sportsbook, simply follow the deposit instructions and choose PayPal as the payment method. Upon completion, the funds will be added to your sports betting account and you can start placing your bets. It's as simple as that.
The withdrawal process is just as easy. Simply select PayPal as your withdrawal method and your funds will be quickly transferred from your online betting account into your PayPal account. A PayPal withdrawal is suitable when your deposit method doesn't allow withdrawals. This is the case with Boku deposits at Boku betting sites.
Is It Safe to use PayPal for Online Betting?
PayPal is safe to use for online betting. It is definitely as safe as any other eWallet deposit and withdrawal method but there is something that users should know. PayPal offers a very good Buyer Protection Policy. In short, they will reimburse you if you purchase an item and it is either not delivered or it is not as advertised.
In other words, if you use PayPal to buy an item from a merchant and you do not receive that item, PayPal will reimburse you for your losses. However, this protection does not extend to online gambling deposits. If you deposit into a rogue sportsbook that absconds with your money then you will need to go through other channels for recourse.
"You may be reimbursed under PayPal Buyer Protection for a problem with a purchase only if all of the following requirements are met: a. Your purchase is an eligible purchase. Purchases of most goods and services are eligible (including travel tickets, intangible items such as rights of access to digital content and other licenses), except for purchases of the following… …any wager (whether by way of backing or laying against any outcome or otherwise) and any other opportunity to benefit from a gambling activity(if you are purchasing as a UK resident user of PayPal)."
PayPal User Agreement
Sports bettors can avoid this issue by using any of the recommended PayPal betting sites that are found at Gamblingjudge.com. No matter what payment method you use, it is of utmost importance that you only use a reputable bookie.
Are there PayPal Fees for Deposits and Withdrawals at Sportsbooks?
PayPal does not charge any fees on betting site deposits. As long as the PayPal account has sufficient funds, the deposit will be processed instantly. The same goes for withdrawals except that the normal processing time for a PayPal withdrawal sometimes up to 3-5 days.
Some betting sites will apply fees to some deposits and withdrawals but these aren't levied by PayPal. Be sure to check with your betting site to see if any fees apply to your transactions.
How to Make Deposits and Withdrawals Using PayPal?
If you want to make a deposit into a PayPal gambling site then you first need to be sure that your PayPal account has an appropriate balance. If you need to add funds to your account then you can transfer funds from your bank account or credit card. Log into your account and select the "Add Funds" option and follow the instructions.
Depositing into your betting account using PayPal is the same as any other method. Go to the betting site's deposit page and follow the instructions. When prompted to choose a deposit method, select PayPal.
You will be redirected to your PayPal account where you will complete the transaction before being redirected back to the betting site. After confirming the transaction your betting account should be instantly credited and you can start placing bets.
To withdraw funds from a betting account into your PayPal account you just need to go to your bookmaker and request a withdrawal. Follow the instructions and when you are prompted to choose a withdrawal method, select PayPal. Under normal circumstances, your funds will be added to your account in 3-5 days but some sites will have your PayPal account credited within a few hours.
If you have any troubles then you can contact service@paypal.com or call customer support at 00 402-935-2050. They are there to help you.
What are the Best Betting Sites that Accept PayPal?
There are several top-rated online bookmakers that accept PayPal. Just remember that in order to use PayPal for betting, you must reside in a jurisdiction in which gambling is legal and the betting site must be licensed. With that said, most of the industry's most trusted brands offer PayPal as a payment option.
Betfair, William Hill, and Bwin are a few of the biggest names in internet bookmaking and they accept PayPal payments. Paddy Power and Stan James also offer this option as do Ladbrokes, 888, Boyle Sports, and 32 Red. Other well respected PayPal gambling sites include Sky Bet, Cashpoint, McBookie, Sportsbettingonline, Otobet, and Bet Owi.
If you want to find a top-rated PayPal wagering site then go to Gamblingjudge.com's sortable bookmaker database and select your country and then select PayPal as a payment option in the filter. Don't forget to get yourself a great bonus too.
Is PayPal Good for Betting Bonuses? What are the Top PayPal Betting Bonuses?
Many PayPal friendly betting sites offer a variety of great signup and deposit bonuses along with other promotions for established players. Unless specifically stated in the terms and conditions of a site's promotion, PayPal deposits allow players to collect bonuses.
These bonuses are different depending on what region you are in. McBookie, and Vernons are all giving away up to £25 in betting bonuses on PayPal deposits while Betway and Bwin are offering new customers from the UK up to £30 as a welcome bonus on such deposits.
German punters can cash in on €100 worth of bonuses from BetVictor, Interwetten, and Titan Bet. It all depends on which country you are betting in but if you are in a region that is PayPal friendly then there is a very good chance that there is a valuable deposit bonus waiting for you when you fund your betting account using PayPal.
Are Some Countries Banned from PayPal?
There are in fact quite a few countries that do not allow PayPal to be used at all. These countries are: Afghanistan, Bangladesh, Cameroon, Central African Republic, Cote D'Ivoire (Ivory Coast), Democratic People's Republic of Korea (North Korea), Equatorial Guinea, Gabon, Ghana, Haiti, Iran, Iraq, Lebanon, Liberia, Libya, Monaco, Moldova, Montenegro, Myanmar, Pakistan, Paraguay, Saint Lucia, South Sudan, Sudan, Syria, Timor-Leste, Uzbekistan and Zimbabwe. So no need to look for the PayPal payment method at betting sites Monaco – based.
Therefore, be careful when registering at betting sites in Zimbabwe or Ghana betting sites, as they do not accept Paypal for the moment.
Countries that allow PayPal to be used as a means of funding gambling accounts are Austria, Australia, Belgium, Denmark, Finland, France, Germany, Greece, Ireland, Italy, Portugal, Spain, Sweden, and the UK. It should also be mentioned that the American states of New Jersey and Nevada allow players to use PayPal to fund betting accounts. As do most of the Germany betting sites, Italian bookmakers, Spanish bookmakers, Swedish betting sites, Belgium betting sites, French betting sites or punters who want to opt for Montenegro betting.
Of course, this list of countries is subject to change. Check with your online gambling site to find out if this payment method is accepted.
Can PayPal Be Used for Sports Betting in the UK?
Yes. The United Kingdom allows players to use PayPal as a payment option at betting sites. Remember that this applies to sites that are licensed in the UK. Many of the world's most reputable brands in sports wagering such as Betfair or William Hill are PayPal friendly betting sites that are licensed in the UK.
What are the Advantages and Disadvantages of PayPal?
One of the advantages of using PayPal deposits is that they are very easy to do and they are instantly processed. You can make your deposit and be placing bets in less than a couple of minutes.
The transactions are secure as is your personal information. PayPal deposits are generally eligible for advertised bonuses whereas other eWallet deposits such as Skrill and Neteller are sometimes exempt from qualifying for bonuses.
PayPal security can sometimes be frustrating but it is actually in a user's best interest. If unusual transactions are attempted, such as a transaction initiated from out of the country, red flags are raised and the company may put a hold on the transaction until it is verified.
This usually means that a customer will be forced to deal with customer service to prove legitimacy. While situations like this are inconvenient, these measures are in place to protect you from fraud.
Verifying your identity is also a bit of a minor inconvenience but this is a procedure that is required by any other eWallet. It is highly recommended that verification of identity be done as soon as you open a PayPal account as to avoid unnecessary delays in the future. Once again, this step is for your own protection.
There are a few drawbacks to using PayPal. One of the biggest disadvantages is that there are still many jurisdictions that do not allow deposits with this provider. Another is that there are fees associated with credit card deposits. Transferring PayPal funds into a bank account will usually come with various fees but these are levied by banks and not PayPal.
Still, be prepared to take a bit of a hit when you move money from PayPal to your bank account. And don't forget that the Buyer Protection does not apply to gambling sites. If you have a problem with a betting site then you will need to take your grievances to the offending site's complaints department or the appropriate government agency.
All in all, PayPal is an excellent way of performing deposits and withdrawals with sports betting sites. It is certainly just as safe and secure as any other major eWallet and the processing times and are quite reasonable.
Other articles you might like: