Best UK Gambling Sites, Bonuses and Laws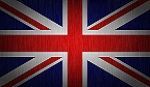 The United Kingdom is a western European nation that is located off the north-western coast of mainland Europe.
It is comprised of four countries: England, Scotland, Wales, and Northern Ireland which combine for a total population of 65.1 million citizens. In Ireland Gambling industry is different, but you can read more from our updated guide.
The UK is a high-income developed country that possesses the world's 5th largest economy and has the distinction of being the world's first industrialized nation.
After a national referendum in 2016, the UK voted to leave the European Union.
The service sector, natural resources, manufacturing, and tourism are major contributors to the economy.
Gambling is also a major contributor that has experienced significant growth in recent years.
The total gross gambling yield between Apr 2019 and Mar 2020 rang in at a staggering £14.2 billion. This is proof positive that residents of the UK love to gamble.
The British sports betting market is estimated to be worth about £650 million. There are reportedly over 1,000 betting shops located in London alone.
There are also currently 139 casinos operating in the UK along with other gambling venues such as horse tracks and bingo halls. Lotteries and scratchcards also garner a lot of action.
Naturally, internet gambling platforms are wildly popular here. Prior to the introduction of the Gambling (License and Advertising) Bill in 2014, internet gambling was not regulated.
Since coming into effect, gambling in UK is licensed and very tightly regulated by the UK Gambling Commission.
A strict licensing process is in place for every gambling activity and operators are subject to a 15% tax on gross profits.
Only gambling sites that are licensed in the UK are permitted to advertise and offer their services to UK residents.
The list of gambling jurisdictions that are permitted to advertise their services to UK players is called the "Whitelist".
The whitelisted jurisdictions include European Economic Area countries, Alderney, Antigua and Barbuda, Gibraltar, Isle of Man, and Tasmania.
Of course, modern technology makes it possible for UK gamblers to place bets with unlicensed sites but there is little advantage in doing so.
Players have no protection or avenues of recourse in the event of a dispute with an illegal operator as they do with UK licensed and whitelisted operators.
Best Gambling Sites for the United Kingdom
in 29 September 2023 – Updated List
Rank
Casino
Bonus
Safe & Trusted in UK
Rating
Get Started
What are the Best Gambling Sites and Promotions for UK Players?
As a result of a rigorous licensing process, hefty licensing fees, and a strict regulatory environment, the overwhelming majority of licensed UK betting sites are very highly-rated. The financial and administrative hurdles that are in place make it extremely difficult and unprofitable for rogue operators to ply their trade here.
With the UK being such a lucrative market, internet gambling sites are doing all they can to carve out their share. This is welcome news for online gamblers in the UK because they not only have a vast selection of respected operators to choose from; they are also eligible for a wide range of valuable bonuses.
UK online casino lovers that sign up and deposit at Bet at Home can cash in on a €50 casino bonus and €100 welcome bonuses are easy to get at Titanbet, 12Bet, and Whitebet. Bwin is one of the world's leading brands and they will welcome UK online casino players with up to €200 worth of casino bonuses while Betfair says hello with their £300 welcome bonus offer.
Industry leaders such as Betfred have built their reputations by offering a vast array of gaming options, excellent customer service, and hassle-free payout. UK online casino players also love the generous £500 bonus package that they both offer to new players from the UK.
Those who want something a little bigger can cash in on bonuses valued at up to £1,000 at both Winner and SkyBet. UK internet casino players are cashing in on Play Grand Casino's $10,000 welcome bonus package.
It's no secret that poker is enjoyed by many in the UK. Online poker players have no shortage of reputable internet poker rooms to choose from and many of these sites offer excellent bonuses to UK online poker players. Those who join Party Poker, Bet 1128, or Tony Bet can find themselves with an extra €500 added to their chip stacks.
Betsson and Nordic Bet will make you feel like an instant winner with their €1,000 poker bonus packages. Bet Safe, Boyle Sports, and LSBet will also give your poker bonus account a €1,000 boost. $2,000 in bonus cash is easy to claim at White Bet and Sportsbetting.ag while Red Bet and Red Kings make it easy for you to collect up to €2,500 in poker bonuses.
Bingo buffs can also get their hands on some great bonus offers. 888 and William Hill are offering UK online bingo players £40 in bingo bonuses. €150 in bonus cash can be yours when you join Betway and up to £500 can be yours at Betfred.
These bonuses and so many more are found in the promotions section at Gamblingjudge.com along with a list of sportsbooks reviews and volumes of other helpful information. These bonuses are easy to claim but it is important that you read and understand the terms and conditions that apply to each individual promotion.
Is Gambling in UK Regulated?
Gambling in UK is indeed tightly regulated. The UK Gambling Commission is the body that is tasked with issuing licenses and enforcing regulations. The Commission was created under the Gambling Act of 2005 and it was officially launched on September 1, 2007.
The Commission takes its duties very seriously and they hold gambling companies to very high standards. So much so that the UK is one of, if not the most respected gambling jurisdictions on the planet.
Is Gambling in UK Legal? What is the Legal Age?
Most forms of gambling in the UK are legal, licensed, and regulated, just like the Moroccan ones. Bingo, casino gaming, sports betting, lotteries, scratchcards, and amusement arcades may operate provided they possess the proper license. Each individual gaming segment is required to be licensed by the UK Gambling Commission.
This applies to internet gambling which has seen participation rates continuously rise over the past several years. A survey conducted in 2010 found that 10.7% of adults had participated in some form of remote gambling in the previous 4 weeks.
The legal age for gambling in the UK depends on the type of gambling activity. Players must be at least 18 in order to participate in casino gaming and sports betting while the minimum age to participate in lotteries, pool bets (check here our pool betting sites), and scratchcards is 16.
Are Gambling Winnings Taxable in the UK?
The laws surrounding gambling taxes have changed quite a bit over the course of the past couple of decades. Prior to 2001, a betting duty of 6.75% for gambler was applied. This was replaced by a 15% tax on gross profits that is paid by operators. This means that international gambling companies must pay the tax on any bet placed by a UK customer.
It also means that UK gamblers do not have to pay any taxes on their winnings. This even applies to 'professional gamblers' because Her Majesty's Revenue and Customs does not consider gambling as a taxable trade.
Are There any Professional Gamblers in UK?
As is the case in many other countries, the UK is home to many professional gamblers. Many make their money betting on sports, wagering on horse races, and playing poker.
Tony "The Lizard" Bloom owns Brighton and Hove Albion Football Club. The veteran poker player and bookmaker made a killing establishing online sportsbooks and poker sites. It is estimated that his talent for picking winners has increased his net worth into the billions.
Patrick Veitch is the kind of gambler that makes bookmakers very nervous. He victimized bookies to the tune of just over £10 million in the span of just 8 years. He is so good at spotting betting opportunities that he has been banned by every bookie and betting exchange in the United Kingdom.
In order to place a bet, he must employ a group of runners to do the job for him. It is all very "cloak and dagger" and must be done with precise timing. Veitch, a math wizard who attended Trinity College Cambridge when he was just 15, spends endless hours methodically analyzing data and comparing it to posted odds.
Unlike many recreational punters who jump for joy and proceed to brag to their friends after winning a £100 bet, Veitch is able to remain as cool as a cucumber after a big win. He recalls a time when he set his alarm to watch a particular race at the Melbourne Cup. After seeing his horse win and earn him a tidy sum of £100,000, he simply rolled over and went back to sleep without even cracking a smile.
Those who follow the world of professional poker will surely be familiar with the colorful Dave "The Devilfish" Ulliott. After doing various prison stretches for crimes including armed robbery, safe-cracking, and insurance fraud, Ulliott went on to become a successful card player and WSOP bracelet winner. He would boast 33 money finishes before passing away in 2015. His autobiography, Devilfish: The Life and Times of a Poker Legend, is well worth the read.
The United Kingdom has produced many other legendary professional poker players as well. In 2004, at the age of 51, John "Gentleman" Gale learned the finer points of Texas hold 'em. He gave up his job in management consulting to focus on a poker career. He has since become a WSOP regular. He has claimed 2 bracelets and amassed over $3.6 million in winnings. Gale is living proof that you can actually teach an old dog a new trick.
JP McManus is a high-roller who is well respected in horse racing circles. While he accumulated a great deal of his wealth through international finance, McManus has also collected some very sizeable purses. His first big win was estimated to be in the range of £250,000 and added over £1 million to his wallet with a great pick at Cheltenham in 2006.
Let's not forget John Montagu. He lived in the 18th century and held the title of the 4th Earl of Sandwich. Not only is Montagu remembered as a prolific gambler who enjoyed long gambling binges; he is also credited with inventing the sandwich.
After World War II, Alex Bird made a name for himself when he successfully backed seven Derby winners in eight years. He is thought to have had a yearly turnover of around £2 million. He steadfastly adhered to his own rules and systems, many of which are still used by punters today. You can glean some of his wisdom by reading his book Life and Secrets of a Professional Gambler.
If you are looking to try your hand at poker, sports betting, horse racing, or any other form of gambling, you are advised to visit the promotions section at Gamblingjudge.com and take advantage of the easy-to-claim bonuses that are available to you. Bonus money is a great way to get into the action with minimal risk.
There are loads of no-deposit cash bonuses or just 30 free spins no deposit required in the UK and other promotions for UK online poker players, casino fans, bingo aficionados, and gamers of all stripes. While it is admittedly a long shot, you might end up being one of the many big winners that have cashed in on a life-altering sum of money.
Happy hunting and happy punting!!
Frequently Asked Questions about Gambling in the UK
Gambling is legal both online and offline in the United Kingdom and regulated by the UK GC.
Each type of gambling is subject to a different tax, which represents a percentage of the net profits.
There are brick-and-mortar and online casinos in the United Kingdom, with the best licensed by UK GC.
There is no official number of professional gamblers in the UK, but there are thousands of pro-players.
Gambling winnings are not subject to any tax, whether you play for fun or take a professional approach.
The best casino must be licensed and regulated, offer multiple payment methods and generous bonuses.