Cricket Betting in the UK – The Ultimate Guide | Best Cricket Betting Sites in UK [2023]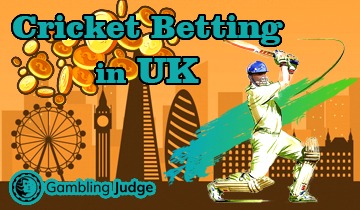 Cricket betting is one of the most popular pastimes of sports bettors in the United Kingdom.
Players will find no shortage of bitcoin cricket betting sites in the UK to bet on, with the UK cricket betting market a major industry amongst online bookmakers.
If you aren't yet sure how to go about betting on cricket online, or you have other questions about the UK betting sites (including 5 pound betting sites), our ultimate guide to cricket betting is for you.
In this article, we will look at the many types of cricket bets you can wager online, and how to go about doing that.
We'll also provide you with handy hints and tips and introduce you to some of the most popular online cricket betting sites the UK has to offer.
If you're ready to begin, read on to find out more…
The status of cricket betting in the UK
Even the most inexperienced of sports bettors should know that they can wager on cricket in the UK. Is betting on cricket legal in the UK? Absolutely. Moreover, not only is it legal, there are many different competitions and betting types for you to have a punt on.
Cricket betting in England is regulated by the Gambling Act of 2005. Similar acts have been issued around the world, with cricket betting legal in many countries. For instance, Australia's CA (Cricket Australia), South Africa's National Gambling Act 7 (2004), and New Zealand's Gambling Act of 2003 provide similar services. There are a few countries (predominantly in Asia) where cricket betting is, theoretically illegal. However, UK players are still going to be able to wager on matches in those countries.
Provided you are above the proper, legal gambling age in the UK (18 years old), you should be good to go.
Our Recommended Picks for Cricket Betting in UK:
William Hill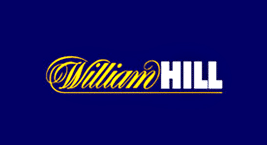 Few names come any bigger than William Hill. A household name in the UK, mostly synonymous with horse racing, William Hill is a force to be reckoned with.
They have a dedicated mobile betting app, offer fair and transparent promotions and have a history which helps them stand out as one of the most trusted bookmakers in the UK.
888Sport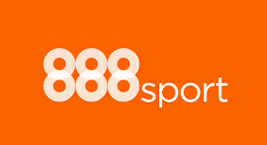 888Sport does things different from most other bookies. They offer their own platform and software and provide specialised bets, such as Asian handicaps to UK punters.
888Sport offers competitive odds, process withdrawals speedily, and can deliver a variety of alternative gambling games at the same time.
Getting started betting on cricket
Before you can place bets on cricket, you'll need to find a top place to play. Many leading UK sportsbooks are ideal places to start. These will provide football, tennis, rugby, even UK political betting options on the side, but most offer a wide variety of cricket bets, too. We'll look at the best cricket betting sites a little later.
It is no good betting on cricket if you don't understand cricket betting rules. Learning how the game is played will help you understand the types of bets which are out there for you. This is an integral part of learning how to earn money in cricket betting. You should also try watching a few games and familiarise yourself with the teams and the players. Once you're up to speed, it is time to start looking at the different types of cricket bets you can wager online.
Cricket betting's most popular types of bets
There is much more to betting on cricket matches than picking the winning team. Of course, you can always opt to go down this route if you prefer. However, it might be more advantageous for you to learn about a few of the different markets. That is what we will bring to the table with this game. With that said, let's started…
Here are the most common and popular types of cricket bets you can make, and how they work:
Outright result/match betting: Match betting in the UK is one of the most popular ways you can bet on cricket. This is a wager on the overall winner of a cricket match.
Session betting: A session is a period of play when overs are played one after the other. This continues until a break is called. This will typically occur three times in a test match. A session bet is a wager on each individual period of play and is usually a bet on the winner of each session.
Win, place and each-way bets: These bets are more common in horse racing. However, they can be applied to cricket, too. A win bet is a stake on the winner of a tournament. A place bet in cricket is a wager that your chosen team finishes in the top two or three. The "place" a team can finish varies from site to site, and with each competition depending on how many teams are competing. Each way bets are wagers comprising of both win and place bets.
Runs scored: A wager on which team has the most runs, or what the runs score is after the end of a match. Several different options are usually available, varying from site to site.
First innings lead: A bet on which team will have bagged the most runs after they have completed their first innings period.
First wicket fall: Players bet on how many runs will be scored before the first wicket falls.
First wicket method: A stake on how the first wicket falls. Options may include the batsman retiring, the wicked falling from a bowl, or the ball being caught.
Overs bets: A bet on how many overs (six legal bowls) occur.
Highest batsmen partnership: Betting on how many runs a pair of batsmen will acquire together.
Over and under/Handicap bets: Different from overs bets. Overs and under bets are handicap bets. These stipulate that a favourite must win by so many runs (over) or a loser must not be defeated by more than so many runs (under). Handicap bets are typically designed to that gap between the favourite and underdog is considerably reduced.
Accumulator: Several bets on the same ticket. The winnings from the first successful bet are then used to bet on the second bet, and so on. A single loss on one bet voids the entire accumulator. There are other types of bets which include accumulators and those permit one or two losses without voiding the whole bet. For example a Trixie bet is made up of 4 bets on 3 selections: 3 double bets and one treble bet. If only one selection loses you still win the Trixie bet, because the double bet from the other two selections wins.
Specials: Anything which doesn't fit nice and neatly into the other categories can be described as a special bet. These may include back and lay bets, which are essentially a wager on something to happen (back) or not to happen (lay).
Taking a punt on cricket spread betting
Spread betting in the UK is not that common. By contrast, it is usually favoured by American players. Even so, it is possible to engage in cricket spread betting at many top UK bookmakers online.
With a spread bet, you are wagering on the "spread" or an outcome. Here is how it works:
A bookie offers you a spread that England will score between 350 and 360 runs against Australia. You believe that England will score more, let's say 400 runs.
If you "buy" the spread for £1 at 360 runs, and England go on to score 400, you will get the difference between 400 and 360 (40) multiplied by your stake (£1), and so end up with a £40 profit.
However, if you were to place the same bet on England scoring 360 runs at £1 and England were to only score 320 runs, you would effectively lose £40 (320-360).
It is also possible to "sell" the spread offered by the bookie. When you do this, you are betting that England will score less than 360 runs. The way the bet works is the same, albeit in reverse. If England scores more than 360 runs, you lose money. If they score fewer than 360 runs, you win.
As you can see, you need to have a substantial cash pile to "cover the spread", so if you lose, you can pay your debts. While the winnings for successful spread bets are great, the falls are steep, too, in comparison to fixed-odds cricket betting. Spread betting is undoubtedly not for the faint-hearted, and you really need to learn a lot about teams and players before engaging in it.
Best Cricket Betting Sites in the UK
in 28 September 2023 – Updated List
Rank
Bookmaker
Bonus
Safe & Trusted in UK
Rating
Get Started
Betting on the most popular cricket competitions
If you're going to be playing with outright bets, having a punt on who will win major tournaments is often a good way to go. These simple bets are easy to get to grips with. You just need to know a thing or two about the competitions which are available. Every top UK bookie should be able to offer you these tournaments…
Cricket World Cup: Played every four years between 10 participants. England are the most recent winners. India will next host the tournament in 2023.
T20 World Cup: This event is also played every four years. Sixteen teams compete, with the West Indies the current champions, and the next edition will be held in 2024 in the West Indies & United States.
The Ashes: Held every two years, this test series between England and Australia dating back to 1882-1883. It is a series of 5 tests, of which Australia have won 33 and England 32.
ICC World Test Championship: A brand new tournament which began in 2019. Nine teams will compete in this inaugural tournament, which which is played in the form of a league.
Twenty20 Cup: The primary cricket competition of England Wales. Held annually, this sees the best county teams compete in both Northern and Southern divisions.
IPL – Indian Premier League: A franchise league, featuring some of the most famous players in the world. This competition consists of a double-round robin league and playoffs.
BBL- Big Bash League: Australia's top tournament. The BBL began in 2011 and features a league format as well as knock out finals. A total of 8 teams compete.
Leading UK cricket betting sites will also likely offer many more competitions. Some of the other notable ones include Pakistan's Super League (PSL), the West Indies' Caribbean Premier League (CPL), New Zealand's Super Smash, South Africa's Mzansi Super League (MSL), Bangladesh's BPL, and Sri Lanka's SLPL.
Live cricket betting at top UK bookmakers
Cricket is one of the most sports you can wager on which features in-play bets. Most of the top domains you will stumble across offer live cricket betting in some way, shape or form.
One of the perks of this is that you can wager on the action as it happens, and importantly, long after a match has started. Indeed, some UK bookies even allow their players to watch live cricket via video streams, making betting on the ball game doubly exciting.
Some cricket bets work better with live cricket than others. Some of the more exciting in-play cricket bets you may wish to have a punt on include:
Test series winners: Popular in-play bets which focus on the winner of series. Not individual matches, but the entire series of matches.
Match winners: Unlike test series bets, these live bets just focus on who will win an individual test.
Top batsman: This bet involves wagering on which batsman will score the most runs over a test or series.
Top bowler: Similarly, this is a live bet on which bowler will hit the most wickets during a test or series.
Of course, each UK bookmaker has its own top live, and in-play bets offer, so it is worth scouting around for other top markets.
One of William Hill's reload offers UK is the up to £100 Free Bets for loses on weekly in-play bets on cricket.
Understanding cricket odds
Calculating cricket betting odds is not really any different than doing the same with other major sports. It is no good asking the bookie "is cricket betting profitable?" The best way to discover this is to calculate odds for yourself.
One of the ways you can do this is to use your knowledge of the game to give your own odds to the types of bets you wish to wager on. After doing so, visit an online bookie. If they have odds which are favourable (in comparison to your own odds), then they may be worth having a punt on. If your odds are far more generous, you shouldn't opt to bet on the game.
Another way you can understand cricket odds better is to check websites which top cricket betting rates and odds. A quick way to have cricket betting rates explained is to say that rates equate to risk, and odds amount to the probability of success. There are other ins and out to consider, too, which is why specialist odds sites can come in handy if you want more background on building your own odds.
These same domains can also provide top tips on what the odds for upcoming matches are. You can also use them to compare their odds to your own, and those of your bookies, to get a good view of the entire market before betting.
Cracking cricket betting tips for UK players
Before betting on the game, it is worth taking notes on a few handy cricket betting tips. There are plenty of internet sites which offer free cricket betting tips, but many of these are related to odds on specific matches. For general betting, we have simple cricket betting tips and tricks for you. They include:
Don't always aim for the most profitable bets. They are far less likely to come off. To begin with, aim for those bets which are most likely to occur, such as outrights
Make full use of cricket betting stats. Bookies usually provide this information, but there are other resources out there to consider. Look at form, records and statistics relating to performance to help you build up your own odds
Avoid spread betting unless you have a suitable cash pile to cover the spread
Only bet on matches where you know the players and teams involved
If you need expert advice, employ the use of a tipster to guide you in the right direction. This service may cost you, though
Take advantage of betting offers at UK bookies. It is very much possible to get your hands on no deposit betting UK bonuses and free bets at top bookmakers. These can provide you with extra funds to play bets
Try to pick the easiest, most likely to occur bets for any accumulators you place
Avoid all betting sites which are unlicensed, or seem sketchy in other ways
That last piece of advice takes us onto the final sections of our ultimate cricket betting guide. Now that you know how to bet, and what you can bet on, it is time to find a place to opening a betting account in the UK.
You can also learn how to bet online from abroad as a UK player by checking here our ultimate guide. Talking about betting guides, we have also prepared a special guide about making a living on Betfair.
Things to look for in top-tier UK cricket betting bookmakers
Before deciding where you want to play, it is worth looking at some of the things which make individual bookmakers stand out from the crowd. These are things that you need to look for at online cricket betting sites in the UK.
Payment Methods
Description
You're going to want to make sure that your chosen online sportsbook offers a variety of payment methods. Ideally, these will be e-wallets and card options you already use. They should also provide these services without charge and process withdrawals in a timely manner.
Fair and competitive odds
Description
A quick check of the odds at several bookies will show you how your chosen sportsbook stacks up. You want access to fair and competitive odds in relation to rival sites.
Safe, secure and licensed
Description
Top
UK bookmakers are licensed
by the UK Gambling Commission, the Malta Gaming Authority of other reputable jurisdictions. Never accept anything less than top-level security and safety.
Early cashouts
Description
If your chosen UK betting site accepts live, in-play bets, you may wish to check that it offers early cashout options, too. These can be advantageous, especially if the tide is starting to turn against your team.
Top competitions and market options
Description
You shouldn't have to visit specialist IPL cricket betting sites to bet on Indian cricket matches. The best UK sportsbooks will cover cricket from many global competitions, and they will provide you with a plethora of market options and bets, to boot.
Fair terms and conditions
Description
When snapping up a bonus, you're going to want to be sure that your chosen offer has fair terms and conditions. This predominantly means decent wagering requirements, but also good terms regarded availability, expiration and cashout caps.
Cricket betting guides
Description
Some of the best UK bookmakers also provide a cricket betting guide, betting school or FAQs on how to wager on the game. These are advantageous if you just started out betting on cricket.
Mobile cricket betting options
Description
Betting on cricket on the go is part and parcel of most major UK sportsbooks nowadays. Some make their domain accessible via the web browser on your phone or tablet. Others have dedicated apps which are iOS and Android-friendly. If you plan on betting in this way, look for the best betting apps in the UK. They won't be hard to find.
Join the best cricket betting sites in the UK today
You can use the advice above to find the perfect cricket betting sites in the UK for you. However, you could also choose to simply play at the biggest bookmakers – UK has to offer. We'd recommend a third option, though.
Our recommended websites fulfill all the criteria listed above, especially in terms of the betting markets available, and the security and safety offered. Betfair cricket betting (a popular betting exchange in the UK) and William Hill cricket betting instantly stand out. However, leading bookies such as 888 Sport, Betfred, and Unibet also provide top cricket markets, alongside football, motor racing, tennis and UK horse racing betting options.
It may also be worth exploring options which aren't tied to high street bookies. Novibet and Pin-up.Bet are two popular internet-only options, and they are packing top casino games, too. Sportingbet and Sportsbet.io represent larger online bookies you may choose to go with, and these are notable for their bonuses and promotions. Even fledgeling providers such as STSBet have extensive cricket betting options for you to choose from. You can find many more options right here on this page.
With our array of recommended, tried and tested sportsbooks, there is no need to engage in cricket betting at Ladbrokes and other high-street bookies. You'll have everything you need from the comfort of your home or phone.
Handy help – Our cricket betting FAQ guide
Before we let you crack on with betting on cricket, we are offering to answer some of your most asked questions regarding cricket betting online. If you have queries, you may find answers right here.
Of course. Like any sport at major UK betting sites, if you wager real money and you're fortunate enough to see your bet successfully work out, then you win real money. How much you win depends on what you bet on, and how much you've wagered.
This depends on several things. Most importantly, you should only bet on what you know. You are far more likely to successfully predict matches if you know about the terms and players involved. Betting on anything else is essentially a wild stab in the dark.
Not really. Specialist cricket sites may offer you a wider variety of bets, but then you're stuck to cricket. Our experience shows us that people sometimes like to bet on other sports, and even e-sports. Why would you sign up to a specialist cricket betting site, or CSGO betting sites in the UK, when you wager on everything under one roof?
Our advice is to watch cricket matches, read guides on how the game is played and study the terminology used. By becoming a cricket fan and enthusiast, you'll be better prepared to wager on the game itself.
That depends on the bookie. In-play cricket betting is common at most major UK sportsbooks. It can even be advantageous if you're wagering on multi-day matches, as you've got more time to alter and change your bets, and possibly take advantage of early cashout opportunities.
Yes, but it is often frowned upon. Arbitrage betting in the UK is possible, but you'll have to do your homework to find out how to get away with it and will likely need to sign up to several UK cricket betting sites to make it happen flawlessly.
This will vary from site to site. While most sites offer live, in-play bets, some also provide early cashout options, and some do not.
Again, this can vary from site to site. Some offer virtual betting on cricket, and a few offer esports betting options for UK players. Our advice is to always check what your potential sportsbook provides before you decide to wager real money there.
Take to the field and start wagering on cricket today
Cricket betting is something you'll get better at with time and experience. However, you've got to be in it to win it. Browse our top UK cricket betting sites list to find your ideal home for betting on the famous ball game.
Our page hosts plenty of new UK bookmakers as well as older, experienced favourites. If you're ready to start cricket betting in the UK, our page as little something for everyone.
Other articles you might like: