Betting Exchange UK – The Ultimate Guide [2023] | Best Betting Exchange Sites in the UK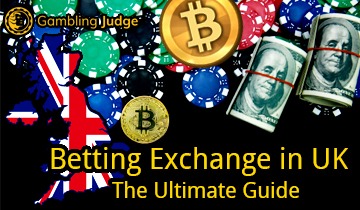 Exchange betting is popular among many bettors, but we cannot say the same about bookies as it almost removed them from the equation.
However, it hasn't yet replaced betting with bookmakers. So, what is a betting exchange?
This type of betting is also called 'peer to peer betting' where individuals bet against other players instead of betting against a bookmaker.
In this article, we will highlight everything you need to know about betting exchange uk and how they work.
Are they worth the time, and are they profitable?
What Is the Basic Principle of Exchange Betting?
How exchange betting sites UK work is quite straightforward but could be confusing to beginners. Ideally, a betting exchange matches you to people taking the opposite side of a wager. In every successful bet, the betting exchange acts as the middleman between a person who wagers on a selection to win (the backer) and the other person wagering on the selection to lose (the layer).
When compared to how bookmakers work, in exchange betting, the layer acts as the bookmaker where he takes the stake placed by the backer and agrees to pay out a certain percentage based on the relevant odds of the selection wins.
The exchange handles all the money involved. After matching both parties, the exchange takes backer's stake and the layer's potential payout. When the selection wins, the exchange returns the backers stake plus the layer's payout.
On the other hand, if the selection loses, they will refund the layer's potential payout plus the backer's stake.  The betting exchange then earns from the specific commission deducted from the winning party.
Best Betting Sites for UK Players
in 28 September 2023 – Updated List
Rank
Bookmaker
Bonus
Safe & Trusted in UK
Rating
Get Started
Examples of Exchange Bets
Here is a screenshot of how Betfair betting exchange looks like:

Typically, we would expect to see only two sets of odds for each game. In this example, we have six available sets. The blue odds are the available odds to back, and the pink odds are the available odds to lay.
Now, let's assume we want to support Deportivo Las Sabanas FC to win their match against Real Madriz. In this case, the current odds stand at 2.66. When we click on the 2.66, this selection will be added to our betting slip. We will then input the amount we are looking to wager, and this amount will be deducted from our account.  Ideally, up to this stage, the functionality of an exchange and a bookie are the same.
However, it is essential to note that in this case, we are not placing the wager directly with the exchange. Instead, the exchange only acts as the middleman. This means that we will be wagering with another person that has already chosen to lay the Deportivo.  The other person will then be acting as the bookie, which means that they have the responsibility to pay us at the set odds if we win.
The work of the betting exchange is to handle the financial transitions, i.e., our stake and the potential payout of the layer.  The exchange will then hold this money until the outcome of the event is determined.
If the Deportivo wins, we will get our stake back plus the other player's potential payout. However, if we lose, the layer will receive their potential payout back as well as our stake. The betting exchange will, however, deduct a commission on winning side and this commission varies depending on the terms and conditions of a betting exchange, but it is typically around 2-5%.
Note: the selection process of when you are looking to back is similar to that of laying.
Here is a Simple Outline of the Process
Identify the events you are willing to wager on
Click on the odds (either lay or back)
Input how much you are willing to wager
After the outcome has been determined, if you win, you will receive your amount wagered plus the other person's potential payout. If you lose, the other person will receive their potential payout as well as your stake.
You could also try sharbing, back the bet in a high street betting shop and lay it on Betfair exchange.
What are the Available Betting Exchange UK Markets?
Betting exchange sites UK such as Betfair offer diverse markets which you can wager on and which are similar to those provided by online bookmakers (check our Betfair trading strategies guide if you are new to Betfair exchange and don't know where to start). The main difference, however, is the market liquidity which is not always guaranteed.
For example, Betfair features varying liquidity levels when it comes to major European football leagues. However, during Premier League and Champions League matches, you can expect higher liquidity levels which also vary depending on which teams are playing.
On the other end, when it comes to horse racing, liquidity of some of the best horse racing betting accounts UK such as GentingBet, tends to rise quickly when the race time approaches.
If you are looking for lay betting sites UK for US sports such as NFL, NBA, and MLB, again, you might consider Betfair. However, compared to some of the biggest bookmakers UK has, such as Betfair, the markets might be quite limited.
We have also a created a comprehensive guide about making a living on Betfair.
Advantages of Wagering Through a Betting Exchange
There are THREE main advantages of
betting exchange trading UK
compared to wagering at an online bookmaker. These include:
You Can Bet On a Selection To Lose (lay selection)
Betting on a team to lose is not an option you can find in bookmakers. However, exchange betting sites offer you the opportunity to lay selections or lay the draw. Ideally, this has opened numerous way of making money.
For example, let's take a case where you are planning to place a bet on an online bookie for upcoming horse racing events. However, you have three horses that are likely to win, but you can't decide which one has a higher possibility. In this case, you could choose to back all the three horses, but you will only win in one wager and lose the other two.
However, in exchange betting, you will have the option to back one horse and lay for the others. With this option, you have a higher possibility of winning in two of your wagers.
This, however, does not mean that exchange betting is not risky since a lay bet could end up winning the game. Nevertheless, peer to peer betting can be an excellent opportunity to earn more if you are sure about your selection.
Better Odds Compared To Those Offered By Bookies
With recognized exchange betting sites such as Betfair, you can expect to find better odds than you could at the bookmakers. Although the difference is not significant, the small percentage makes a big difference in the long term.
Unlike wagering on a sportsbook where it feels like you are competing with the bookie's business model and algorithms with betting exchanges uk, you will be wagering against each other. So you are no threat to a betting exchange if you win constantly and a commission will also be applied on your winnings. Like some bookmakers, betting exchanges are bookies that don't limit or close accounts purely based on the fact that you win often or high amounts. With this option, there is always a loser and a winner which makes it a fair model.
The Risk of Trading at Online Exchange Betting Sites UK
Although the risks of exchange betting are minimal, it is essential to highlight them to help you decide on whether this form of betting fits your preferences.  These drawbacks include;
Bet matches are not guaranteed: You are not always assured that your bet will get matched (find out here what are unmatched bets and partially matched bets). If the market volatility is low, you are less likely to get a match. However, when betting on popular markets, the volatility is expected to be high.
The bonuses and promotions are not as rewarding: Compared to bonuses offered by most online sportsbooks, betting exchanges have limited betting offers uk.
What are the Factors to Consider When Selecting an Online Betting Exchange Platform?
Reputation and Financial Security
Description
For safety and fairness, you should always choose recognized and reputable betting exchanges such as Betfair, Matchbook, Smarkets, and Betdaq.
Regulation
Description
Regulated betting exchange shops UK by relevant gambling commissions are prove that the platforms are in line with the set betting rules, and you can be sure that you will receive your winnings.
Range of Markets and Availability of Other Speciality Features
Description
You should check the markets available on an exchange before signing up since fewer markets may mean less volatility. On the other hand, a wide selection of markets boosts volatility since players have a wide range of events to wager. Some exchanges such as Betfair offer speciality features such as the Cash Out option and 'Price Rush.'
In-Play and Live Betting
Description
An exchange that offers additional features to help boost your betting experience such as in-play and live betting should be on the top of your list. Ideally, live betting and in-play betting offer flexibility and also allow you to make the most out of your bets.
Reputability
Description
The online betting sphere has many reputable betting exchange platforms, but the scam platforms are also many. As a beginner, it is easier to get lured to platforms that might end up ripping you off. However, illegal platforms are easily identifiable, as most of them are not licensed. Be sure to check the regulation and licensing of a platform before signing up.
Payment Options
Description
As a UK player, you should ensure that the payment methods available both for deposits and withdrawal are accessible on your end. Some the popular payment methods include Paypal, Neteller, Web Money, Skrill and Paysafecard, among others.
Top Categories for Exchange Betting Sites
Best Football Betting Sites UK
If you are looking for football betting sites UK  to trade leagues such as EFL, EPL, Champions League, Laliga, or local football matches, we will list all betting exchanges UK you can play at:
Betfair
Matchbook
Smarkets
Betdaq
Here is a betting exchanges list uk players can consider when looking for platforms with reasonable activities for horse racing bets
Betfair
GentingBet
Smarkets
Best Exchange for Cricket Betting UK
Are you are a cricket fan? Here are some of the reliable cricket betting UK platforms that have reasonable traffic during cricket matches
Although there are not many markets for alternative betting options such as UK political betting, spread betting UK or esports, the following csgo betting sites UK offer some reasonable traffic for esports fan.
Best Exchange for Arbitrage Betting UK
It is possible to wager both sides of a bet on these arbitrage betting UK sites.
Which Exchanges Offer Free Betting In the Uk?
Most betting companies UK sites (including 5 pound betting sites) offer no deposit betting UK bonuses and free bets.  Here is a breakdown of the offers.
Betfair: You are awarded $10 welcome offer when you sign up.
Matchbook:  You get $ 50 cashback when you join.
Smarkets: You will receive a free $10 welcome offer when you sign up
Betdaq: Get free$25 welcome offer after signing up
It is worth mentioning that these bets not only add to your bankroll and help you play for free, but they also come in handy during match betting UK. Welcome offers are not the only ones you can claim. Although reload offers UK are not that frequent at UK betting exchanges check Gambling Judge's promotions page to find the latest offers.
How to Choose and Join a Sports Betting Exchange UK
The possibility of your bet getting matched highly depends on the activities in the market and the liquidity of bets. That said, it means that when looking to join a bet exchange UK, you should ensure that the platform has a considerable number of sports and markets. This will attract more players which will increase the liquidity of bets.
The other factor you should consider is the regulation and licensing of the betting exchange. Always make sure that the betting exchanges UK are licensed by recognized gambling commissions. This will ensure your safety and a guarantee that you will receive your winnings.
When joining, you have to:
Step 1
First, create an account- You might be required to include your email or phone number
Step 2
After verification, fund your account
Step 3
Identify the market you are willing to wager
Step 4
Then following the process we highlighted in examples above, determine if you want to back or lay of the selections.
Is Exchange Betting Profitable?
Compared to sports betting, exchange betting gives you more opportunities to bet which increase your chances of winning.
More so, since you are not betting against the bookie's algorithms, you have a fair chance to win as long as you are sure about the selection you are backing or laying. Thus, exchange betting can be a profitable venture.
Other popular exchange betting sites for UK players
Smarkets- Established in 2008, Smarkets is among the new uk bookmakers and is gaining popularity by the day. Their commission rate is reasonably priced at 2%.
Betdaq-This is the second-largest exchange after Betfair, and was founded in 2000. It features a reasonable amount of liquidity on most markets and a competitive commission rate priced at 2%.
Matchbook- Was established in 2004 and has retained its popularity primarily due to the super low commission rates of just 1.5% when you accept an existing offer in the market and 0.75% when you post an offer.
Why Betfair is Most Recommendable Betting Exchange in the UK
Betfair betting exchange was established in 2000 and has over the years remained to be the largest and the most popular betting exchange in the
uk betting industry
.
They have excelled as the best football and horse racing betting exchange mostly because there are a lot of activities in their markets which increases the liquidity of bets.
They also have a public API which has helped with the development of professional betting programs such as their automated trading bots. The main drawdown of betting on this site is the high commission rate which stands at 5%.
However, with the available number of sports and markets, as well as, the liquidity of bets available at Betfair, this commission is well deserved.
Betfair is also ideal for those who want to try hedge betting.
Pros and Cons of using Betfair Betting Exchange
PROS
Wide range of sports and markets
Attracts numerous players which increases the liquidity of bets
There is a lot of activity within the markets which increases the possibility of getting your bet matched
They top the list of the best betting app uk for Football and Horse Racing
They have incorporated high-end technology which supports their betting programs such as Automated Trading Bots, and Betfair Trading Tools.
CONS
Their commission rates are quite high (5%) compared to other platforms that only take 2%
There are additional fees such as the Premium Charges to the highest-earning traders
Comparison of Commission Rates among UK Betting Exchange Sites
Frequently Asked Questions about betting exchange in UK
This is a bet supporting a particular selection to win.
This is a bet that allows you to act as the bookie and take bets on a particular selection with the hope they will not win.
Betfair, Betdaq, Matchbook, and Smarkets are among the best betting exchange sites in UK.
Yes, the best exchanges for horse racing include Betfair and GentingBet.
Pick a trusted betting exchange site in UK and get started!
If you are looking for an exchange platform with high liquidity bets and numerous sports and markets, you might consider using Betfair. However, the commission rate at Betfair goes up to 5%.
As an alternative, we also recommend trying the betting exchange – Belgium-based sites and also on Belgium gambling sites.
On the other hand, if you are searching for a betting exchange with a considerable number of sports and markets and with a competitive commission rate, we would suggest the other betting exchange sites shown in this article.
Also, if you also want to learn how to bet online from abroad as a UK player, check here our guide.
Other articles you might like: