New UK Betting Sites – Play at Top New UK Bookmakers in 2023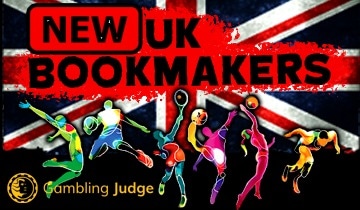 New UK bookmakers spring up rather frequently. For many people, it is tempting to sign up at some of the more renowned and reputable UK betting sites (including 5 pound betting sites).
For instance, if you fancy a punt on the footy, you will already be familiar with the best football betting sites in the UK. There is another way to go, though.
Signing up at one of the brand new bookmakers or horse racing betting sites in the UK, has its perks.
In this gambling article, we will look at some of those, and try to help you determine why new sports betting sites in the UK could be more advantageous for your needs. Let's get stuck in.
Our recommendation for new sportsbooks for UK players
Coinplay Sports - Launched in 2022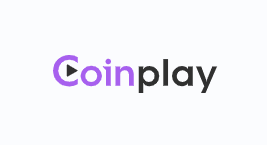 Coinplay Sports Welcome Bonus: 100% up to 5000 USDT
Bonus available only on the first deposit
Minimum deposit : 1 USDT
Minimum deposit for bonuses: 20 USDT
Minimum odds: 1.60
Wagering requirements: 40x (Deposit)
Goldenbet Sports - Launched in 2021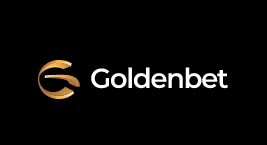 Goldenbet Sports Welcome Bonus: 100% up to $/€500
Minimum deposit: €20
Wagering requirements: 10x bonus + deposit
Minimum odds: 1.4 (minimum 3 events)
The perks of playing at top new UK bookies:
PROS
Of course, new online betting sites in the UK are going to be more appealing if they offer perks which the older, more experienced websites do not.
Brand new UK bookmakers are always coming up with ways to draw in players from their rivals. There are several ways that betting sites might go about this.
Free bets via no deposit bonuses for UK players are always a lure. These allow punters to sign-up and place free bet stakes without a risk.
True, they often involve minimum odds and a few other restrictions, but you can play for free, and potentially win real money.
Other perks to new UK bookies include: hot promotions you won't find at other sites ; more mobile-friendly designs and interfaces; the latest payment methods; up to date security and support options; better sports and even e-sports gaming libraries
CONS
Not everything is going to be rosy at new betting websites in the UK. While few are far between, there are one or two disadvantages to playing at any of the domains on our list of new UK bookmakers. It wouldn't be fair if we didn't cover them, too.
As these new sport and football betting sites in the UK only recently went live, they are not as experienced as more reputable domains.
They may not have the financial backing that some of the heavyweights do, so the min odds rule may be more heavily pressed on free bets.
Reputation and reviews play a big part. If the site is new, you will always wonder what to do if your stake is not returned, if you can't get hold of support, or if other things don't work smoothly.
It is important to note that the disadvantages are minimal, and most new UK bookies are designed by teams of experts with years of collective experience behind them. In most cases, things will run smoothly.
Best UK Bookmakers
in 01 November 2023 – Updated List
Rank
Bookmaker
Bonus
Safe & Trusted in UK
Rating
Get Started
Play at safe and licensed new UK betting sites
Betting was made legal in the UK almost two decades ago, so the population is well-versed in what to expect from reputable and new bookmakers in the UK. The rules of the UK betting industry stipulate that a betting site must feature a gambling license. Ideally, that license will come from the UK Gambling Commission.
The UK Gambling Commission is the number one authority in the country for gambling regulation. They dictate the rules, and the UK licensed bookmakers must stick to them stringently, or risk losing their license. We only advocate playing at top licensed bookmakers.
The UKGC ensures that new and experienced bookies alike stick to the legal betting age in the UK (which is 18). They ensure that promotions and bonuses have fair wagering requirements and that all terms and conditions are visible. They also ensure that players are guaranteed to be able to play in a safe and secure environment, even when opting to play at new independent bookmakers. What about bookies that aren't licensed in the UK, though? Where do they fit in?
In theory, the UKGC licenses the best new bookmakers in the UK. However, for the time being, it is also possible to engage in sports betting at new sites that feature remote gambling licenses from other jurisdictions. Again, we only recommend playing at online bookies which have top gambling licenses. Any domains which feature Malta Gaming Authority (MGA) and Gibraltar issued licenses fit the bill, too.
Only play at sites which promote responsible gaming
Responsible gaming is a big deal in the UK. We expect all new UK online bookmakers to go the extra mile to ensure that they are offering such a service. What is responsible gaming, though? In short, it is a series of protocols which protect players when they bet online.
Responsible gaming policies can protect players against identity fraud, money laundering, gambling addictions and financial problems.
Here is how they do that:
– Deposit/Wagering Limits: Top sites will ensure that players can set caps on how much they can deposit and wager. You can't breach these caps, which protect players against getting into financial trouble.
– Time Outs: Players can set time outs. These limits (set by the player) dictate how long you can wager on games before you get a warning telling you to stop betting.
– Self-Exclusion: Self-exclusion policies are convenient if you are new to gambling. If you develop a problem, you can tell the sportsbook that you wish to lock yourself out of your account for a pre-defined period. During this time, you will not be able to wager at the new UK bookie, no matter what.
– Fair Terms: Another aspect of responsible gambling is having reasonable terms and conditions. New online bookmakers in the UK must publish all the terms and conditions of any bonuses they offer in full. These must include clearly marked expiration dates and have fair wagering requirements, in line with the UKGC's standards.
– KYC Procedure: The KYC procedure is standard practice at new and experienced UK sites nowadays. It stands for Know Your Customer (KYC) and involves verifying your account and identity before you can withdraw. This process sees you hand over copies of documents that prove you are how you claim to be, such as identity cards, passports, utility bills, bank statements, etc. Once verified, you can withdraw to your heart's content. The KYC process protects against identity theft/fraud and money laundering.
Any respectable new UK bookmakers online will adhere to all these policies.
The top things to look out for when selecting a new UK bookmaker
Now that you know a bit about the security side of things, it is time to look at some of the other aspects of playing at new UK bookmakers. First, ask yourself, what would you like to see from them? Then check that your chosen bookie can offer it. We know what we would like to see, and if you aren't sure what to expect, just follow the points in our guide to find a top new UK bookie to play at.
The best new UK bookmakers will generally all offer the following things:
Min deposit limits
Fair and reasonable UK betting odds
A variety of sports and betting markets to wager on
Good, UK-friendly payment methods
Friendly and efficient customer support
And top (but fair) bonuses and promotions
We'll look at some of these criteria in turn. We'll also pay special attention to things such as no deposit betting with UK bonuses and free bets. First, though, let's look at the payment methods you'll have open to you.
After all, without a payment method, who are you going to deposit at your new UK sports betting site?
Making payments at new UK betting sites
New bookmakers in the UK will typically offer more payment methods than experienced online betting sites. After launching, they are eager to snap up as many first-time players as possible. They need to provide far more than just Skrill and Neteller, or credit card options.
The UK is one of very few countries in the betting world to accept PayPal as a payment method for gambling online. As such, many of the new bookies that go live are also PayPal betting sites for UK players. Other popular betting sites include betting sites that accept prepaid cards, e-wallets and even mobile deposit betting sites. New online bookmakers that accept iDeal are also a great choice. The latter involves topping up your account by adding that deposit on top of your monthly phone bill.
Even Bitcoin betting in the UK is on the rise, with several cryptocurrencies now offered as banking options.
Deposits at new horse racing betting sites in the UK and other first-time sportsbooks should be free of charge. On top of that, we're looking for instant processing times. It can be a slightly different story for withdrawals. Withdrawal options tend to be a touch more limited than those available for deposits.
Some (such as at Paysafecard betting sites and pay-by-mobile Boku betting sites) aren't valid with cashouts. Withdrawals typically take anything from an hour up to 3-5 business days, depending on the method selected. At most UK sites, such cashout options are available free of charge, and this is something you should look for.
It is possible, however, that something might get in the way of a withdrawal being processed. If you've not been through the KYC process, are awaiting a qualifying bet settlement, or haven't fulfilled wagering requirements on bonuses, your withdrawal will be held up. With that in mind, let's look at bonuses next.
Bagging top new UK bookie bonuses
Have a punt on a surplus of UK sports betting markets
You'll have a fair bit to choose from. Most new gambling sites in the UK provide a plethora of sports betting markets. You don't need to visit the best football betting sites to wager on the action. A typical UK sportsbook should have more options than is necessary.
New UK bookies tend to carry an exhaustive array of markets, as they aren't yet sure what kind of audience they are going to have. These can include NFL betting in the UK, horse racing betting options, tennis, NBA betting in the UK, cricket betting in UK, motor racing and rugby.
Over thirty different sports are available at most new UK sportsbooks. Some of these may also include e-sports betting for UK players. You don't need to visit UK CSGO betting sites to wager on the game. A finely balanced new UK bookie will already have you covered.
As well as a variety of markets, new sports gambling sites in the UK will also carry a multitude of bets. Totals, parlays, accumulators, outcomes, and many more should be available. For instance, at major new football betting sites in the UK, you should be able to bet on everything from a winner in the game (and the correct score) down to the number of fouls, corners, Asian corners, or yellow cards handed out( If you are interested in betting on the number of cards, you can find everything you need to know in our article on how to bet on cards).
Stay home or head out? New online bookies versus land-based legends
You will likely find that new UK betting sites in 2023 are far more convenient than taking a trip down to the local high-street bookie. That's not the only reason they stand out from their land-based counterparts.
There are others, such as…
New UK bookmakers:
– Offer thousands of different bets
– Allow payments via a surplus of options
– Can take an hour to five days to get hold of your winnings
– You can wager in real-time, with live in-play bets
– Top security is guaranteed, as winnings are paid out via the internet
– Mobile sports betting allows you to bet from anywhere
– Bet in seconds, at the touch of a button
Meanwhile, land-based/high-street bookies:
– Tend to be more limited in terms of what bets they can offer
– Often only accept card and cash-based payment methods
– Pay out instantly, but you must leave your house
– You do run the risk of being robbed if you walk home with big winnings
– All bets must be placed before the start of a game or match
– You must be from inside the betting outside and may have to queue
New and exciting vs. old and reliable – The pros and cons
Betting companies in the UK come in many shapes and sizes. Some players are put off by new sites because they believe (sometimes incorrectly) that more experienced sites are more reliable and safer.
Even with everything we've covered thus far, you may still be wondering if joining UK betting sites which are new is still favourable over playing at a more experienced website?
To help you decide, we've put together a list of pros and cons.
New UK betting sites: Pros and cons
PROS
Carry plenty of promos to lure in newbies
Fulfil most recent demands of UKGC
Often tend to be more mobile-friendly
More explicitly focused on the UK market
CONS
Haven't got experience when their launch
Players are insistently sceptical about new sites
Lack of financial resources to advertise
Experienced UK bookmakers: Pros and cons
PROS
Feature a more extensive library of side-games
Have years of experience on their side
Financially stable, so are well-advertised
Are often tied to land-based betting outlets
CONS
Often stagnate and are set in their ways
Generally have fewer promos
Many lack uniqueness, and are at times, samey
Play at the top new UK betting sites
On this page, you will find a list of new UK betting sites. All have been given our seal of approval and are amongst the top new UK bookmakers that you might choose to play at. Of course, you can always choose to play at reliable and established UK sports betting sites, too. After all, established names such as William Hill, Unibet, Betfair, Bet365, Bwin and Betfred are always going to draw a crowd.
On our page, we don't claim that one is better than the other. However, we do encourage players to check out the fresher, newer UK bookies. Sites you may not be familiar with (yet) but which offer top services to UK players include Intertops and 888 Sport. If you fancy a spot of cryptocurrency sports betting in the UK, then CloudBet and 1xBit come highly recommended, too.
The best of the best – How Gambling Judge rates its bookies
Here at Gambling Judge, we do a lot of the groundwork, so you don't have to. While doing our homework, we take into consideration many of the factors already discussed above. We also comb through the terms and conditions of each of our new bookmakers for UK players, to ensure that they pass muster.
Each of the recommended bookies on our list of betting sites for UK players has been tried and tested. It warrants our seal of approval.
We wouldn't expect any player to join an online UK bookie if we wouldn't do the same. Because we grade each of our bookies on criteria like those listed above, you will notice that not all bookies receive the same rating.
One may be higher than another. This doesn't necessarily mean that it is better. It merely means that it offers something which another brand-new UK online betting site doesn't.
Rest assured: all our best new UK online sportsbooks are on top of their game.
Your FAQs on new UK betting sites answered:
If you have questions about trying your hand at online sports betting in the UK, our handy FAQ guide is here to help.
There is no one best UK betting site or best betting app for UK players. Each of our sites receives grades based on different criteria, but all excel in some way or another.
New UK betting sites may offer better services than older, more reliable domains. However, they don't always make up the biggest bookmakers. The most prominent domains tend to be those with links to high-street betting shops and plenty of cash to splash on advertising.
That depends on what you want to get out of your site. Any of our recommendations make up the best online bookies the UK has to offer. Some are mature sites, some are new, and some have features you won't find anywhere else.
Most of the time, yes. The best new online bookmakers in the UK will generally offer a free bet to newbies.
Not really. Sports bettors need to know what each site offers, and what it is that you're looking for from your bookie. Of course, it also helps if players know a spot of betting terminology (UK-specific) and how sports work, but you'll likely know all of that already.
The best bookmakers in the UK accept all the major ones. Expect to find credit card, debit card, e-wallet, prepaid card, and transfer options. Some will also offer PayPal and pay-via-mobile options.'
Absolutely. If anything, the sign-up bonuses at new UK bookmakers tend to be more extravagant than at mature sites, as they are trying to lure in a fan-base for the first time.
Not really. New UK betting sites launch with extensive sports betting markets. You are just as likely to find a plethora of cricket bets at these sites, as you would at a dedicated cricket betting UK site. The same is true of horse racing and other sports.
Yes. The UK Gambling Commission licenses all new UK betting sites, which has strict rules regarding responsible gaming. These sites must offer controls and limits, so you don't overspend and get into trouble.
Some UK online bookmakers with land-based shops offer services which can see you see bet in the shop and pick up your winnings online, or vice-versa. Given the limited number of operators running land-based outlets, and their general decline in favor of online gambling, it is hardly a major advantage.
Any top UK-licensed bookie will ask you to verify your account. This means that they are practicing safe and responsible gambling. The KYC process is simple and takes just a few minutes. It is better to do it as soon as you're signed up, to save yourself time later.
You can always try tipsters for UK betting tips or sneakily engage in arbitrage betting in the UK. There are lots of other ways how to get money back from gambling sites in the UK, too.
Each has its own benefits. However, a new UK online betting site is likely to have more substantial promos, a broader array of markets, and be dedicated to the UK market. Experienced sites tend to focus a lot on global audiences and may also offer fewer sports markets in favor of casino side-games.
Absolutely. If anything, the sign-up bonuses at new UK bookmakers tend to be more extravagant than at mature sites, as they are trying to lure in a fan-base for the first time.
Play at the best new UK bookmakers in 2023
If you're ready to start playing at new UK bookmakers in 2023, then check out any of the new UK betting sites listed on this page.
All our new UK bookmakers come highly recommended and fit the surplus of criteria discussed in our betting guide for UK players. If you also want to learn how to bet online from abroad as a UK player, check our guide. With such a broad array of new and experienced UK betting sites to choose from, you can afford to be picky. Any of these will serve sports fans well, though, so happy hunting.
Other articles you might like: