Request A Bet – Best online bookies that offer the "Request A Bet" feature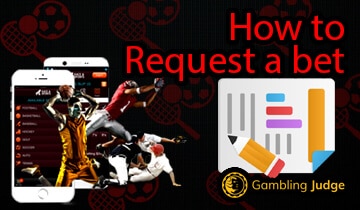 Online bookmakers have unique advantages compared to their land-based counterparts and the request a bet feature is one of them.
In this article we'll discuss the pros and cons of this option, while explaining how to request a bet at top bookmakers.
This extraordinary feature allows you to combine several events that occur in a single match or combine them with other betting markets from different games.
The definitive request a bet guide for 2023
Learning how to request odds on a bet is not terribly complicated and in this guide we will teach you how to do it as well as where to find my request a bet feature. There are a couple of bookmakers that allow you to create original betting slips by combining mainstream and special markets. This unique bet builder comes with its own odds which are supplied to players by demand, so they enjoy the best value.
The request a feature can be subject to player country restrictions and time limits, so customers should undertake some research to make the most of this opportunity. When trying to figure out how does request a bet work, you should know that it does precisely what the name suggests. It allows punters to create their combinations of bets and play on their own betting terms to maximize their profits.
Our top pick bookie for the Request a bet feature
William Hill - Bet £10 Get £30 in Free Bets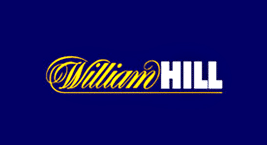 Enjoy the "Your Odds" feature at William Hill. Create your own bets by also grabbing the tempting welcome bonus: £30 in free bets!
Top 10 sports welcome bonuses in 01 November 2023 – 
Rank
Bookmaker
Bonus
Safe & Trusted
Rating
Get Started
How does the request a bet feature work?
Now that you know what is request a bet, it is time to take a closer look at the mechanics behind it and the unique request a bet feature.
In 2023, there are plenty of bookmakers offering such a unique bet to punters who choose one of the available payment methods to load their account. These are the five basic steps teaching you how to request a bet and how to make the most of this opportunity.
Step 1
Log into your account at the best request a bet sites
Step 2
Activate the feature in browser or through the dedicated app
Step 3
Add your special or mainstream markets to create the desired match selection
Step 4
Create the request a bet form and submit it for approval to receive a price
Step 5
Wait for the odds to become available on the betting slip and accept the request a bet
Top 5 bookmakers with request a bet feature
How to request a bet at online bookmakers?
Once you learn how to bet on football you can start tinkering with more complex systems and unique wagering options. When you try to determine how to request a bet, you should know that bookies offering his prerogative have different systems. Some use Twitter, others do it on their own betting platform, so punters might be required to do different things trying to figure out how to activate request a bet.
William Hill is one of the best bookmakers offering the basic feature as well as the request a bet insurance and it has a straightforward system. To avoid the frustration of dropping odds and low odds betting, you can use their Your Odds system and request a bet.
First, you need to choose one match or several games that you want to combine to create your own personalized betting slip. Next you need to get on Twitter and use the hashtag #yourodds to convey the message to their social media team. These guys will pass the betting slip to the traders and the latter will provide players with the appropriate odds for the accumulator.
Once you learn how to activate request a bet you can tinker with more advanced betting systems, such as a treble bet. It is more likely to receive odds when betting on major competitions and flagship events, but it is worth trying with obscure matches. Diminishing returns can occur, so how do I request a bet is only half of the question. You need to make an educated decision on whether to accept the odds or not, based on the value offered by the bookmaker.
Request a bet insurance explained
Request a bet tips & tricks
When it comes to request a bet teams, the most important thing to consider is value. Essentially, you need to accept only those prices that are worth the risk and not settle for any odds offered by bookies. Second, you should try to find betting events that complement each other, to maximize the return on investment.
For instance, if you bet on a team to cover the goals spread, you can consider a wager on many goals to be scored. Conversely, if you expect a highly contested match with plenty of yellow cards, why not try betting on penalties? The bottom line is that you should be aiming for betting markets that work well together and have a predictable path to success.
Pros and cons of the Request a bet feature
PROS
Allows you to play several bets on the same match
Perfect for special markets which traditionally have higher odds.
Request a bet provides unique combinations of markets that complement each other
Boost the odds without adding multiple games on the same betting slip
CONS
Diminishing returns affect the odds offered by bookmakers so there's not always value
Frequently Asked Questions about the Request a bet feature:
A minority of bookies offer this feature: William Hill, Paddy Power, Betway, SkyBet and Bet365.
Not all bookmakers offer this possibility, but many allow you to cash out before the final whistle.
Once the request a bet form is accepted by the traders, it can't be modified.
You can use smartphones and tablets to request a bet at bookmakers offering this feature.
You can enjoy excellent odds but keep in mind that diminishing returns do apply.
The sky is the limit with the request a bet feature
You can now create the ultimate betting combination using the request a bet feature at top bookmakers. Feel free to experiment with mainstream and special betting markets to create amazing accumulators on the same game.
Bet on the winning team, the total number of goals, yellow cards, corner kicks and everything in between to turn any game you watch into a breathtaking affair.
Don't forget to take a look on our guide regarding betting scams and how to avoid them.