How do internet betting exchanges work?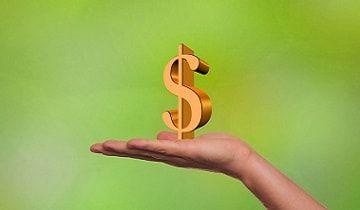 Conventional bookmakers are benefiting greatly from the passion for sports and they manage to stay in control by setting the odds themselves. For many years this was the only alternative for punters and the actual challenge was to find the odds that held enough value as to keep the house edge reasonable. Betting exchanges promised to change all that, and these marketplaces for customers allow them to bet on any event while tinkering a bit with the odds.
The fact that punters can stay anonymous and bet on an outcome or against it offers them enhanced freedom, while resulting in better odds. At the end of the day everyone benefits from this system, because betting exchanges are allowing a great deal of flexibility. The best part is that even those who are only familiar with traditional bookmakers, will have no problem in adjusting to the new system and once they realize the advantages of a betting exchange, they are unlikely to go back.
Almost 2 decades ago, the first betting exchange was created, with Betfair setting the trend and it is still the one dominating the market. The rules haven't changed too much and the only thing that differs from one betting exchange to the other is the commission charged. Punters need to undertake some research prior to opening a real money account, to make sure that their gambling partner is licensed and regulated.
Top 10 Sports Welcome Bonuses
in 26 May 2023 – Updated List
Rank
Bookmaker
Bonus
Safe & Trusted
Rating
Get Started
How do betting exchanges work?
At the cornerstone of any betting exchange we find two popular concepts, which go by the name of backing and laying. These apply to all the sports events and allow players to perform opposite actions, by betting on a team to win or wagering on its failure. When you choose the backing function, you are basically acting as a regular punter who places a bet with a conservative bookmaker.
The markets are virtually the same and players have access to the same markets, leagues and types of wagers. All they need to do is to indicate the winner, the name of the goalscorer, the total number of goals and dozens of other possible bets. Granted there are betting exchange strategies that can be used to maximize profits, the transition from one type of gambling to the other is silky smooth.
Laying a team or athlete is slightly different, as players bet that a certain outcome will not occur and by doing so they assume the role of bookmaker. Usually the odds on these markets are significantly lower, but there are plenty of instances in which they exceed what conventional bookies offer. One of the perks of being the bookmaker in the gambling process is that you benefit from the house edge and it is the punters who choose the size of the odds.
The laws of offer and demand apply to betting exchanges as well as the real economy, so those who go over the top with the odds are unlikely to find customers. This is the beauty of betting in this environment regardless of what side of the fence you choose to position yourself. On the other hand, in exchange of cashing in on the proverbial house edge, players need to be ready to pay out the winners if the outcome they chose to lay comes to fruition.
Not surprisingly, those who only get familiar with how do betting exchanges work, prefer to back the teams rather than tinker with the laying feature. Understanding what is exchange betting is a quick process, but in order to tap into the immense potential of these markets, one would require plenty of practice. You also need a decent bankroll, so you will be able to uphold your end of the deal, assuming the players betting against you end up winning.
Pros and cons of betting exchanges
Compared to their conventional counterparts, betting exchange bookmakers offer significantly better odds on virtually all the events. Sometimes the return on investment on even odds matches revolves around 97%, which means that players get to bet at odds of 1.97 or above. It is much easier to extract profits with a sports betting exchange if you have the right bankroll management and take gambling seriously.
Another advantage of an Internet betting exchange is that it allows players to position themselves differently on the same game. There is nothing preventing them from backing a team at specific odds and at the same time open a position where they laid the same squad. It goes without saying that you need a keen eye for odds and a thorough understanding of the manner in which they shift, to be able to extract profits by placing opposing bets.
As a result, Betfair trading strategies, for example, differ greatly from traditional gambling because you have more tools at your disposal. With most companies offering in running odds and adjusting them according to what happens on the pitch, the former barriers regarding live gambling have also been removed.
Betting exchange trading survives due to the fact that the operators are charging the commission, which could have a deterring effect on prospective customers. Truth be told even after paying these small fees, players are left with difficulty more money than if they were to bet on the odds offered by regular bookies who dwell exclusively on the house edge.
There are obviously more advantages to Internet betting exchanges, but there is one shortcoming that punters need to take seriously. It is essential to sign up for real money account with an operator that has enough customers, because liquidity can be a huge problem. The operators brag about offering the best betting exchange software and enable customers to run their apps on mobile devices and desktops.
The problem is that if you don't have enough active players, it can be difficult for players willing to back or lay a more obscure team to find a customer. Those who pay attention to the exchange betting explained topics will remember that this is a betting relationship that involves two parties and both of them need to manifest interest for a certain match. It is not sufficient for one punter to back or lay a team, as it is essential to have at least another one placing the opposing bet.
Horse racing betting exchanges are even more affected by liquidity problems, since these competitions are supposed to appeal to a rather narrow niche. It definitely pays off to go over a list of betting exchanges and try to find the ones that have plenty of customers. As mentioned above, Betfair has by far the largest market share, so it's pretty obvious that they are a great choice for prospective customers.
The betfair commission shouldn't scare off punters, despite the fact that it was increased several times over the last couple of years. They've got such high odds and plenty of members that they can afford to bump up these fees a little bit without hurting the profit margin of customers. If you are hell-bent on seeking the lowest possible fees, then you will appreciate the betdaq commission and their above average betting offer.
Online betting exchanges strategies
One of the reasons for why online bookmakers are so popular is that they enable customers to wager in real time. Whether they miss the chance to bet prior to the first whistle or they try to take advantage of the slight changes occurring after the game has started, in play betting is immensely popular today. Betting exchanges are also empowering customers to play in running wagers on football games, tennis competitions, horse and Greyhound racing events among other sports.
Once you understand what is exchange betting, applying the same concepts to live games is a breeze and doesn't require special skills. Punters only pay attention to what happens on the pitch and then back or lay one of the competitors, while trying to take advantage of shifting odds. It goes without saying that punters who have a betting exchange strategy can use it before the game starts as well as during the match. Top operators are refreshing the odds quickly and make the necessary changes without causing delays.
With this type of betting, it is much easier to change your perspective about the game and act accordingly than when you resort exclusively to ante post bets. It pays off to have exchange betting explained, as the odds on these markets greatly surpass the ones offered by traditional bookmakers. An online betting exchange will make it worthwhile to sell bets during the game, as you benefit from better odds than the ones offered by bookies.
Another popular betting exchange strategy is the arbitrage, one that is also routinely used by those who have accounts with conventional bookmakers. The idea is virtually unchanged at players try to find risk free bets, which will allow them to collect profits regardless of the outcome. Dutching, which you can also apply at betting exchanges, works in a similar way, we explain more in our guide. If you check out a betting exchanges list you will have no problem in identifying those operators that offer the highest odds, an essential ingredient for the success of this betting exchange trading strategy.
Arbitrageurs back a team immediately after the odds are available and then wait for regular punters to do the same, and cause the odds to drop. You only need to know which teams have a lot of traction with the broad audience, because this is the catalyst to major shifts in odds. Eventually there will be players willing to offer high odds on the underdogs and at that precise moment, you will be laying the favorites.
It requires a lot of patience and a great deal of research to be successful with this strategy, but the sports betting exchange can make your effort worthwhile. It is also possible to assume the role of both parties if you combine this betting exchange trading strategy with in play wagering. Many games are broadcasted in real-time and the odds move in both directions, so if your chosen team takes the lead, you will be presented with the option of setting your bet.
The betting exchange software will perform the same action as the one running live at conventional bookmakers, although the interface is slightly difference. You don't simply sell the bet, but instead lay your own team and then patiently wait for the match to come to a conclusion. If the odds exceed even value, then you can rest assured that there is no way of ending below the profitability line.
Another reason for having your very own betting exchanges list is that the odds differ even among companies of the same type. Savvy punters will have no problem in going a step further and open account with conventional bookmakers, to improve their chances of a successful arbitrage strategy. You can bet on a team at a higher price with a traditional bookie and at the same time lay it with a betting exchange bookmaker and secure the profits on the spot.
In any case, it is essential to take into consideration the fact that the commission is not necessarily displayed on the list of betting exchanges. This is basically the most effective tool that these operators can use to avoid being arbitrage and virtually all of them charge such fees. The betfair commission has been criticized by rival players, but it is worth mentioning the fact that it only applies to the profits made by traders, so if your wager finishes out of money you won't have to pay a dime.
This is the rule with horse racing betting exchanges as well, so you won't have to worry about draining funds even when you're unsuccessful in your betting attempts. The betdaq commision can also be waived for a couple of weeks or even months, as a part of special promotions aimed at new customers. They don't have any premium charges as the ones imposed by Betfair in late 2008, so if you can't overlook the inconvenience of lower liquidity you will enjoy the time betting with them.
Other Tutorials and Strategies