How to register with a great bookie!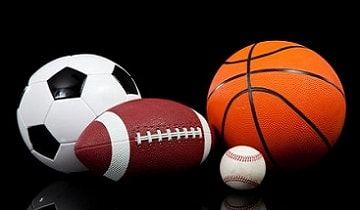 After you have gone to Betworld and seen their sportsbook, tried out some of the top casino game titles for play money, and read about some of the great bonuses and promotions that you can take advantage of, you will probably want to open your own Betworld account. It's a very simple process that will consume all of about a minute.
The first step is to click on the "Register" button that is located in the top right corner of the main page. You will then be taken to the registration page where you need to provide some basic information. You are asked for your name, address, email address, and date of birth. You may then select a screen name, create and confirm a password, select a personal question and answer, and select your preferred currency (Euro, Swiss Franc, Pound Sterling, or Turkish Lira). Euro is a widely used currency and Betworld is one of the most popular euro bookmakers. You also have the option of adding your mobile phone number.
Then you check the box at the bottom of the page to show that you agree to their terms and conditions. All that's left to do is confirm your email address. If you check your email inbox you should see an automated email message from service@betworldmail.com. Open it up and click on the link that they have sent you to confirm your email address. You now have a working Betworld betting account.

Your first session here
When you first log into your account you will see your name, account balance, and links to your account statement and inbox located in the top right-hand corner. You can click on "Account Statement" to see your betting overview, inbox, deposit and withdrawal options, and your bonus and promotion details. You will also see your profile where you can change your account data, password, and settings as well as setting any self-imposed betting limits.
Aside from making a deposit, one of the next things that you should do is verify your identity. This process is required by law and you need to complete it before you will be able to make a withdrawal. You can still deposit and place bets without completing this phase but that's all. Betworld asks that you submit the required documentation within 25 days of registration. What is the required documentation you ask?
Verify your account with ID documents
You will need an electronic copy of your official photo ID such as a valid passport or driver's license, a copy of a recent utility bill like an electric bill, cable bill, or even a lease agreement, and a copy of your bank confirmation that shows your name, address, IBAN and Swift code. A copy of the reverse side of your photo ID that shows the expiry date is also required. You can scan these documents or take digital pictures of them and upload them to your computer. Make sure they are clear and either .jpg, .jpeg, .png, or .pdf files that are no larger than 5 MB.
Once you have these documents you will go to your account statement and click on the "Payout" link that is listed on the left side of the screen under the "My Account" heading. You will then see the various document upload links at the top of the page. Just click on the "Upload" icon, browse the appropriate image files, and upload them. They will be automatically sent to the customer service and verified within a couple of days. You will receive an email telling you that you are verified. The operator may ask for further documentation in which case you send them the information in the same way as outlined above.
You will now have a fully functioning betting account from which you can deposit, bet, and withdraw with ease.
Other articles you might like:
How make money with Betworld
Accumulator and system bets at Betworld
Mobile betting at Betworld
Betting on esports at Betworld
Football Betting at Betworld
Other For sports