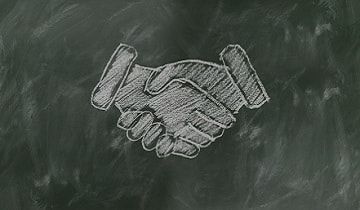 Online gambling is widespread and it is the merit of bookmakers who took it to the Internet to expand the gaming environment and meet punters halfway.
Most of them use the conventional way of wagering, in which players place a wager on their favorite team or athlete, while the house backs it up.
Classic bookies differentiate themselves by offering better promotions, various incentives and loyalty programs but first and foremost higher odds.
The advantage of betting with such an operator is that you are always certain to have your bets backed by the house regardless of how obscure the sport.
As long as they have the event in their offer, you can bet up to the maximum limit and collect your profits if you are successful with your prediction.
Having said this, there are plenty of punters who prefer betting exchanges, which walk down the less traveled paths of lay betting.
Top 10 Sports Welcome Bonuses
in 28 September 2023 – Updated List
Rank
Bookmaker
Bonus
Safe & Trusted
Rating
Get Started
How does the lay betting work?
Those who land accidentally on betting exchanges might be a bit intrigued by the system they promote, although they generally have a pleasant surprise. The first thing you notice is that the odds are significantly higher than what average bookies offer. This is the result of players enjoying unlimited freedom in offering the odds they consider to be fair and many choose to cut down on their edge to make their offer more attractive.
Lay betting is a two-way street, with one side assuming the role of the bookmaker and backing all the wagers placed on the event of choice. Punters have the option of backing a team to win or cover the spread, but also have the freedom of betting against it. In a nutshell, they act in a similar way as those who place double chance wagers that have the advantage of enjoying better odds.
The lay betting system is quite popular among savvy punters, because when you wager constantly on better odds you have a better chance to stay profitable. The obvious question that arises is how do betting exchanges stay profitable and the answer is pretty obvious. They charge commissions for providing the environment necessary for betting and they keep it running using these fees that range from 3% to 5%.
Lay betting strategies
Picking up the rules is pretty easy and once you have lay betting explained, the only challenge is to come up with a lucrative strategy. This type of wagering comes to the advantage of those who know how to hedge against risks, by placing seemingly opposing bets. Betting exchanges have a gaming environment that is far more volatile than the one offered by traditional bookmakers and the odds change much faster in both directions.
The advantages of betting in real-time are self evident when it comes to laying a bet, as the odds move widely after the first whistle. Basic lay betting strategies demand players to bet on teams several hours and even days prior to kickoff, to cash in on top odds. As action unfolds, the ones backing or laying teams will adjust the odds to make their offer more attractive or to maximize their potential profits. This is the time when savvy punters can take opposing positions and make their betting a risk-free endeavor. Besides backing and laying teams to win/not win you can also back the draw or lay the draw.
Popular betting exchanges
Competition is intense in this line of work and betting exchanges have certain advantages over traditional bookmakers as mentioned above. They tried to establish a dominant position among each other and the company that sits at the top of the food chain is Betfair. They have the advantage of being among the first to open their doors to online customers and have tens of thousands of active members.
This is particularly important given the fact that the biggest challenge faced by customers is to find someone willing to lay a team you are willing to back or the other way around. The odds they offer are better than classic bookmakers but not the biggest ones when it comes to betting exchanges. Betfair had the advantage of being one of the promoters of lay betting systems, so they don't have to go over the top with welcome bonuses and promotions.
Betdaq is another ambitious betting exchange that tries to walk in the footsteps of Betfair while making a name for itself. It does so by offering slightly better odds and a welcome package that will cut down the commissions in half for the first month. Players have the option of applying for a welcome bonus of €30 or a 50% decrease in commission, with recreational players choosing the former while highrollers prefer the latter.
If you're wondering what is lay betting and how can it lead to significant profits, then Ladbrokes can provide both the answer and the tools to succeed. These guys act as both a regular bookmaker and a successful betting exchange, with welcome bonuses for fans of both genres. The exchange promotion consists of €25 or currency equivalent awarded to all those who deposit the same amount and this bonus can only be used in the dedicated sports section by customers who resided United Kingdom or Ireland.
Matchbook is another fledgling betting exchange which tries to close the gap separating it from the industry leaders. In addition to offering inflated odds, they also boost the bankrolls of those who deposit for the first time by adding a cool €25 to their accounts. Among the shortcomings is that they require players to wager this free bet at odds of at least 2.50 and they only get to keep the profits they make. The list of eligible countries is pretty long, but many nations are excluded and new members and check it out.
Smarkets is an online gambling operator that offers casino games in addition to sports betting, but they are primarily a betting exchange. New members are given a head start in the form of €20, representing their first deposit being matched by 100%. The bonus needs to be bet once in its entirety and whatever odds players feel comfortable with and the resulting profits are credited back to their account. The betting exchange also has a user-friendly educational section, where players can read about the latest lay betting strategies and systems.
FAQ about lay betting
So to lay bet an option si to go to "undo" something (a bet) that no happen. For example, to lay Barcelona to Win the game is to back them to Not win.
You need to pay the winnings odds, but first, read the Terms and Conditions available on bookmakers' websites.
An unmatched lay bet is about the idea that the price you wanted to bet is no longer available for that topic.
Yes and also No, most of the bettors allows to archive a profit before an event has finished, but for more information read the Terms and Conditions available on bookmakers websites.
First, you need to select an event and to select some odds with lay bet available.
Other Tutorials and Strategies