Negociate your bet stakes directly with the traders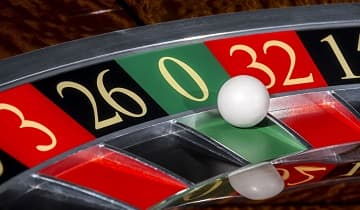 Betting restrictions are a fact of life at most bookmakers.  This is especially true for those bookies that claim to cater only to "recreational gamblers".  Many bookmakers base their limits on an individual basis depending on the sport and the punter's betting history.  True recreational players that don't make big bets generally have similar limits.  Maybe a few hundred dollars.  Bookmakers generally don't care if you win a $100 bet.  It's a little different when it comes to bigger fish that want to bet thousands or tens of thousands of dollars and more.  This can make a bookie a little nervous and they will likely want to limit their financial exposure by either laying off to other bookies, accepting a portion of the bet, or refusing the bet entirely.  Once again, the player's betting history is usually taken into account by the trader.  Novibet customers who want to place a big bet on an event have a few options at their disposal.
Max Bet
With Novibet's "Bet Referral" system, punters that want to place large wagers can place the maximum accepted bet without referring the original stake to Bookmakers for further approval.  This means that there are no negotiations with a trader involved.  If you want to place a $5,000 wager and the trader decides to accept just $2,500 of that bet then that portion of the bet will be placed.  This is known as the "Max Bet" option.
All or Max
The "All or Max" option allows punters to submit their bet for approval.  If the full bet amount is rejected then you will have the maximum default bet automatically placed.  Be ready for negotiations though.  You may receive a suggestion for another bet or a proposed stake that falls between your default maximum limit and the bigger wager amount that you originally wanted.  The trader might not agree to accept the full amount of your big bet but you might be able to get a good portion of it down.
All or Nothing
The third choice is the "All or Nothing" approach.  This is pretty much self-explanatory.  If you want to bet, let's say $10,000 on an event, then you submit your bet to Bookmakers for approval.  If they accept the bet then it's game on.  If they reject your bet then no portion, not even your default maximum bet amount will be placed.  Of course, you can always decide to place the maximum default amount anyway.
Novibet's bet referrals are a much better option than being bound to strict limits.  The bet referral program is just another one of the many features that make Novibet such a great betting site.
Other articles you might like
Other Tutorials and Strategies