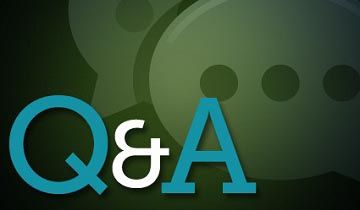 Quite often, getting in touch with the customer service representative at gaming sites can be a bit of a hassle.  Very few sites offer telephone contact, some don't have live chat, and a lot of gaming sites aren't exactly speedy when it comes to responding.  Customer service is one area in which this company excels.  They make it easy for their customers to contact them and they are very quick to respond.
Email
A look at the Customer Support page at this company reveals several ways by which clients can get in touch with the customer service team.  For those issues that are less urgent, you can contact Novibet by emailing them at support@novibet.com.  You can send suggestions or report any issue that you may have to info@novibet.com and if you have any need to communicate with the marketing team then you can email them at marketing@novibet.com.  This company will respond promptly to all email inquiries.
Live Chat
Most people like to get their issues resolved as fast as possible which is why the Novibet Live Chat function is so popular.  Simply click on the "Live Chat" link that is always located in the top-right corner of any page and you will be connected to the customer service team within seconds.
Telephone, Fax and Skype
Yes, Novibet live chat is an effective way to quickly resolve issues but some people prefer to use the telephone.  Unlike many competitors, this company allows clients to contact them over the phone.  Simply dial at +44 (20) 32900310 and a helpful customer service representative will answer.  You can also send a fax to +30 2112687005.  Did you know that you can also get a hold of them by using Skype?  Just go to the Customer Support page and click on the Skype icon.
Post
It's not the most popular contact method but you can use the good old post office to send correspondence.  Send your letters to:
Novigroup Limited
PO Box 227, Clinch's House
Lord Street
Douglas
Isle of Man
IM99 1RZ
You won't get a reply as fast as you would through using the other methods but they will answer.
Social Media
There are even more ways to contact this company.  Social networks such as Facebook, LinkedIn, Instagram, and Twitter are easy ways to get in touch.  They are even on YouTube.  You can either search for them on social media or click on the icons that are located in the top-right of any page to be taken directly to the social network of your choice.
You would be hard-pressed to find a gaming site that offers so many different contact methods.  They want to make it as easy as possible for you talk to them when you need to.  This is just another of the many reasons to sign up at this casino.
Other articles you might like
Other Q&A