Novibet account verification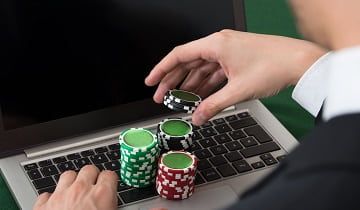 One of the things that all Novibet customers need to do is verify their age and identity.  This is required by law and implemented by any reputable gaming site that wants to keep their license.  This process, sometimes referred to as "Know Your Customer" or "KYC", is instrumental in fighting fraud, money laundering, and underage gambling.  You will not be able to receive any bonuses, take part in promotions, or cash out any funds until you complete the KYC process.  The good news is that you'll only need to do this once.
Required Documents
You will need to provide electronic copies of a few documents for your Novibet account verification.  You need a clear and legible copy of your credit card (both sides with the first 6 and last 4 digits visible, you may hide the CVV) and/or bank statement, both sides of a picture identity card such as a valid driver's license or passport, and a utility bill like a mobile bill, cable or electric bill that is no older than 3 months.  This company reserves the right to ask for any other official personal identification document which they deem fit in order to ascertain and verify your age and identity.
How to Send Documents
Your best options for sending your  KYC documents are to either scan them or take a clear digital photo and upload them to your computer.  You can then send an email to support@novibet.com mentioning that you are submitting your verification documents.  Attach the appropriate files and send the email.  Normally, the support team should be able to verify your Novibet account within a day but it could take two at the most. This company will notify you if they need more supporting documents but if you provide them with a clear copy of your passport, bank statement, and a proper utility or mobile bill then they should be satisfied.  People that don't have recognized picture ID such as a passport or driver's license will almost certainly be required to send additional documentation.  This is standard operating procedure at almost any betting site.
What Happens if you Don't Verify Your Account?
Where, for any reason, a customer refuses or is unable to provide them with any of the requested documents, they reserve the right in their sole, absolute discretion to freeze that customer's account or to close the account immediately and the customer shall forfeit all his winnings. Customers should also note that their original deposits may not be refunded.
Once your account has been verified then you can participate in Novibet's promotions, take advantage of bonuses, and make withdrawals without any hassle.  If you happened to make a deposit and claimed a bonus prior to verifying your account, that bonus will be credited after completing the process so you don't have to worry about missing out.  It is highly recommended that you get verified as soon as you set up your betting account as to avoid any unnecessary delays in the future.
Other articles you might like