Novibet loyalty and VIP club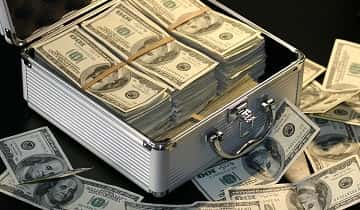 If you like to partake in casino games at Novibet then you will definitely want to join the €4,000 Novibet VIP Casino Club.  Members are eligible for some great cash bonuses.  In fact, you can get up to €4,000 in bonus cash each and every month.  Each month officially starts at 00:00 on the first of the month and runs up until 23:59 on the last day of the month.
How are VIP Bonuses Calculated?
Cash bonuses are based on the number of credits you earn playing your favorite games throughout the month.  Collect 15,000 credits and get €50 in bonus money.  30,000 credits nets you €100 and 90,000 gets you €300.  You will receive €500 if you collect 150,000 credits and €1,000 if you amass 300,000 credits.  Collect 500,000 credits for a €2,000 prize and you will get a staggering €4,000 for collecting 1,000,000 credits.  That a shot at quite a bit of dough every month.
How Long are Credits Good for?
The credits you collect are only good for the month in which they are earned and cannot be carried over to the next month.  Every month your credits are reset to 0.  Cash bonuses will be credited within the first 3 days of the following month.  This offer cannot be used in conjunction with any other unless expressly stated otherwise.  That means that you must complete all the steps of the Casino Welcome Bonus if you claimed it.
Can You Get Partial Bonuses? Are There Any Other Requirements?
The maximum monthly bonus is €4,000 and the minimum is €50.  You are not given bonuses based on partial completion of a level.  You must complete the level entirely to receive the bonus.  The bonus money is yours to keep and is not subject to any rollover requirements.  Remember, you are not eligible to receive any bonuses or cash out funds until you have had your age and identity verified so be sure to get that done.  Make sure you read and understand the terms and conditions that apply to this or any other promotional offer that you want to participate in.
There are lots of VIP Clubs and frequent player schemes at other online casinos but very few make it so easy or have so few requirements to get your cash.  If you haven't already, sign up for a Novibet betting account, make a deposit using one of the many fast and easy payment options, and start collecting your credits today.  The €4,000 VIP Casino Club is yet another of the many reasons to join Novibet. You can find more details about the registration by clicking here.
Other articles you might like
Other Promotions