Bet on virtual sports at Novibet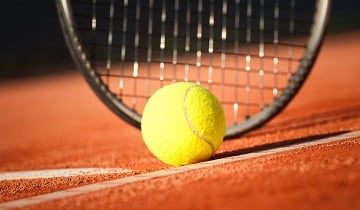 Some of you might not be familiar with virtual sports so here is a brief explanation.  Novibet virtual sports are basically computer simulations of sporting events that play out live before your eyes.  It is much like watching a video game.  These simulations are very much like the real thing in that the randomness is there, the favorites don't always win, and star players don't always shine.  The simulations are based on statistics, algorithms, and other factors.  Like with real sports, some teams are good and some are bad.  Some players are stars and others are plumbers.  This operator offers betting on virtual sports.  At the moment, Novibet has virtual football, virtual tennis, virtual basketball and virtual horse racing, where you can apply our virtual horse racing tips.
Virtual Football
Punters can analyze statistics just like they would when they handicap live matches.  Click on a matchup to see what kind of a formation each team uses.  Do they play a 4-4-2 or a 3-4-3?  Hover over each position to see the individual player's attributes.  Bettors can place all sorts of wagers on the World Virtual Championship.  Individual matches are played around the clock and punters can place bets before the matches.  Just as in real football, there are loads of betting options for every game.  First goal scored, correct score betting, halftime results, and handicap betting are just a few of the many wagering opportunities that each virtual match presents.  Also like the real sport, players get hurt and some take penalties which sometime results in ejections.  Unlike the real thing, the Novibet virtual soccer matches are completed within a few minutes.
Virtual Tennis
Novibet's virtual tennis is also quite exciting and offers the same number of betting options as any real tennis match.  Outright winner, correct score, total games, and a host of other bets can be placed around the clock as virtual players compete for the World Grandstand Open title.  Just as with Novibet's virtual football, Novibet virtual tennis matches last just a few minutes.  There are oodles of statistics to help you choose the right bet and the graphics are excellent.  You even get replays of those close calls. Check here our virtual football betting guide, as well as our top virtual football betting strategies for more details.
What Kind of Bets Can You Make and How Do You Place Them?
Punters can bet any single play or they can play accumulators and system bets.  You will find the list of upcoming games located on the main body of the page below the virtual live feed.  Select the game you want to bet on and all of the betting options will be displayed on the right side of the screen.  Simply select one or more wagers and your bet slip will open up in the top-right corner of your screen.  You then need to enter the bet amounts as individual plays, accumulators, or as system bets.  Make sure to double check your selections before you hit the "Submit" button.  You may also find that the odds have changed before you can submit the bet.  In that case, you will be asked if you accept the price changes before the wager is accepted.
Is It Rigged?
Betting on Novibet virtual sports is a truly entertaining experience.  If you are worried about this type of thing being rigged then you should know that this company is licensed and regulated by the UK Gambling Commission and they ensure that all games are thoroughly tested for fairness on an ongoing basis. This company has a reputation of meeting the highest industry standards of quality and trustworthiness.  Check it out for yourself.  Go on their page, take a minute to register, click on the "Virtual Sports" tab, and take a look at the action for yourself. You can get information about the registration here. Don't forget to take advantage of the great bonuses and promotions that they are offering.
Other articles you might like