Try the progressive slots and jackpots at Novibet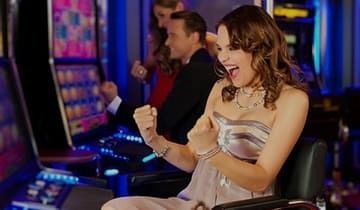 It is a pretty good feeling when you hit a jackpot on a slot machine.  No matter how big or how small, there is a huge thrill when you see that combination line up.  We're just talking about regular jackpots here.  They can pay out anywhere from a few dollars up to several thousands of dollars and even higher.  Maybe it pays out enough to buy a new car, pay off your credit card, or take a nice trip.  As nice as hitting one of these jackpots is, it is small potatoes compared to what people win when they hit a progressive Novibet jackpot.  Progressive jackpots usually pay out amounts that change people's lives.  They are usually in the millions of dollars which is why they are so popular.
How Much can you Win?
As you are reading this, people are winning some pretty nice cash prizes on progressive slot machines at Novibet.  Prizes of well over €1 million have been won as well as smaller prizes that range from tens of thousands of euros to hundreds of thousands.  Progressive slot games like Cash Splash, Lotsaloot, Fruit Fiesta, and Major Millions have made Novibet players rich.  With a little luck, you could be the next player to rake in €1,511, 644 like some lucky slot fan did on Mega Moolah Isis.  The current progressive Novibet jackpot is worth well over €3 million
How Do Progressive Jackpots Work?
Progressive jackpots are always building which gives Novibet customers bigger prizes.  How do these jackpots get so big?  It's simple.  Every time a player makes a qualifying bet, a portion of that money goes into the progressive jackpot.  The progressive jackpot continues to grow until some lucky player wins it.  Let's say you are playing one of the progressive slots at this casino.  The minimum bet might be €1 to win the regular jackpot of €2,000.  To qualify for the progressive jackpot, you might need to bet €5 per pull.  A portion of that qualifying bet goes toward building the jackpot.  Now, if you win you will be cashing in considerably more than you would with the regular jackpot.
Why Play Progressive Slots at Novibet?
One of the great things about this company is that you can play progressive jackpot games from almost anywhere on your mobile device by going to m.novibet.com. These games are played right in your browser and they are quick to load and they run very smoothly.  This operator is licensed and regulated by the United Kingdom Gambling Commission so you know that all of these games are rigorously tested and regularly audited for functionality and fairness.  These games are created by the best software providers in the world and have very good payout rates.  You can also earn credits towards your €500 Casino Welcome Bonus by playing these games.
Sign up for an account, make a deposit, claim your bonus, and take a shot at winning a massive cash prize. It could be the best decision you ever made.
Other articles you might like
Other Promotions