Novibet rules, terms and conditions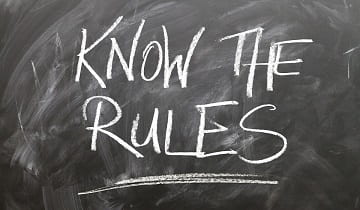 All betting sites have certain rules as well as terms and conditions that both the company and their customers must abide by.  For example, you can only have one account and you are not allowed to use any device or program to place bets for you.  Without going too far into the technical aspects, here is a brief outline of some of the more important parts of Novibet's terms and conditions.
General
When you open an account with Novibet, you are automatically considered to have read and agreed to the Novibet terms and conditions.  You need to make sure that all of the information that you provided upon registering is accurate.  You are only allowed to open one account and you are prohibited from using VPN's, Proxy servers, Tor Browsers, IP blockers or any type of software or service used to manipulate or obfuscate your location.
Novibet has the right to close and/or suspend your account without notice if it remains inactive for more than 365 days.  Additionally, an administrative fee up to €5 (or equivalent) per month may apply to inactive accounts.  Prior to any deduction to inactive player accounts, this company will make all reasonable efforts to contact all inactive users via the contact details last provided by them.
Deposits and Withdrawals
You may not transfer funds from one account to another and you will need to complete the age and identity verification process prior to any bonuses being credited to your account or any withdrawals being made.  If a customer requests a withdrawal prior to commencing any betting activity, this operator may charge the customer's account balance with the company's deposit/withdrawal expenses before processing the withdrawal.
Betting
The minimum bet amount at the casino is €0.10 and €0.50 at the sportsbook. This company may cancel any bet at their own discretion but the stake of the bet or game shall be re-credited to the player's account.  They will inform the customer by e-mail, phone or fax.  The maximum win per bet or system bet is limited to €80,000 although winnings from progressive games are exempt from this rule.
A game that is postponed by more than 36 hours will be treated as void unless otherwise stated.  The odds for such a game will be set to one for settling purposes.  This casino can also void a bet if they made an obvious error on the line.
Bonuses and Promotions
Novibet's bonuses and promotions have different rules applied to them so it is important to read and understand the Novibet terms and conditions that apply to any bonuses or promotions that you wish to participate in.  Generally speaking, most cash bonuses need to be rolled over a certain number of times and any winnings that result from free spins will also usually need to be rolled over.  Rollover requirements and all other information regarding each individual bonus and promotion can be found in each one's terms and conditions.
Self-Imposed Limits and Exclusion
Players can set daily, weekly, and/or monthly limits on deposits.  This can be done on your "Account" page or by contacting customer support.  You can always raise these limits at a later date but the increase will take 7 days to activate.  You can also use your personal settings to initiate a "time out" which can last a day or two up to 30 days.  Self-exclusion can be activated as well.  This means that you will be blocked for a period no less than 6 months up to the rest of your life.  You can close your account by using your personal settings or by contacting the support team.
Other articles you might like