Novibet betting odds and margins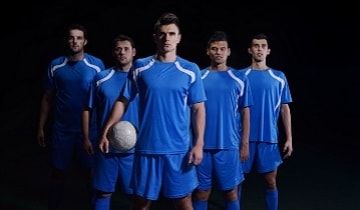 It doesn't matter if you are buying a pair of shoes, shopping for groceries, or betting on sports, you want to get the best value for your money.  Why would you buy that pair of Nikes for $229 when you could get the exact same pair across the street for $189?
Why spend $200 on a couple bags of groceries when you could get the identical couple bags next door for $30 less?  Why would you bet $100 to win $75 when you could make the same bet with another bookmaker to win $80?  Making a profit in sports betting is hard enough and getting inferior odds makes it that much tougher.
How do Novibet Odds and Odds Margins Compare to the Competition?
Just as the cost of shoes and groceries differ between stores, betting odds vary from bookmaker to bookmaker.  You want to get the bests value and Novibet gives punters that value.  That's not to say that you will always get the best odds here, but, generally speaking, their odds are consistently better than a lot of their competitors.  For example, let's take a game between the Seattle Sounders and New York City FC.  Novibet has the 3-way odds set at New York 2.05, Seattle 3.35, and the draw is 3.55.  That adds up to a 6.37% odds margin.  Now, a competitor is offering New York at 2.00, Seattle at 3.45, and the draw at 3.55.  That adds up to a 6.68% odds margin.  What does all this mean?  Well, the payback percentage here is better.
Let's take a look at the odds margin on the total score for that same match.  Over 2.5 is priced at 1.64 and the under is set at 2.20.  That's an odds margin of 6.43%.  The competitor has over 2.5 set at 1.62 and the under is 2.15.  That's an odds margin of over 8%.  Let's throw another competitor into the mix as well.  This bookie is offering New York at 2.05, Seattle at 3.20, and the draw is 3.45.  That's a whopping 9% odds margin.  The odds margin on the total is even higher.  What this all boils down to is that you will need to win more bets to make a profit at the competitors.
What About Other Sports and Markets?
This is quite typical of all betting markets.  The Novibet sportsbook offers better value than the competition.  This also applies to live betting as well as virtual sports.  Don't just take our word for it.  Check it out for yourself.  You may find that you can get better odds elsewhere on the occasional bet but Novibet's odds will be better the vast majority of the time.
Other articles you might like