€88 in free bets from 888sport.com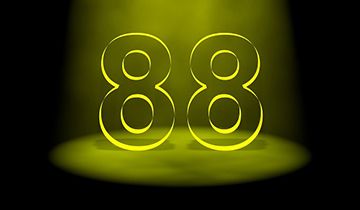 888 has been around for decades and over the course of time it broadened its horizon, to include poker and online casino games in addition to sports betting. Not surprisingly, one of the best welcome packages offered by his online gambling operator brilliantly combines betting with casino gambling. This offer consists of a €88 award in the form of free bets, an additional of €5 casino bonus and a no lose bet on the same amount for those who are ready to bet exclusively using mobile devices.
This comprehensive 888 welcome package should appeal to those who regularly bet on sports but contemplate the possibility of playing online casino games as well. Collecting the bonus and the associated freebies is extremely easy, with anyone registering for real money account and depositing at least €10 qualifying. The free bet will only be awarded after the first wager is settled, so players need to patiently wait for their match of choice to conclude and a winner to be decided.
Bet risk-free on mobile gadgets
As players place subsequent wagers, they will unlock further free bets up to a maximum of €88 and these can be in turn used on other games. Meanwhile, there is nothing preventing them from applying for the €5 free bonus and in order to receive this amount they need to spin the same amount in the casino section. If you own a mobile device and cherish convenience about everything else, then you should definitely take advantage of the Up to €5 "No lose Bet" on Mobile.
The fact that this promotion can be used in conjunction with the aforementioned campaigns is refreshing and any wager of at least one euro on odds of 1.50 or above will qualify you for the bonus. The maximum amount that one can hope to collect won't exceed €5, but this bonus is awarded without any strings attached and is made available immediately.
Lose on single games no more
If the first wager proves to be successful, players can congratulate themselves for the achievement and decide what to do next with the newfound fortune. Assuming things don't go according to the plan and their favorite team betrays them, they will have the money lost refunded up to a maximum of €5. The free bet can be used on other games and even though the stake will be removed from their accounts in the wake of the bet settlement, players will still collect the resulting profits.
Other Sports