What Is Second Half Betting And How Does It Work?
---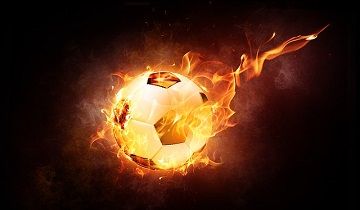 Second half betting is a popular practice among bettors for two reasons: First, it is quite easy to apply, you don't need to be a veteran to understand how second half bets work.
Second, when done right, it offers higher winning chances than a standard outcome bet or a halftime fulltime bet, for example.
If you are new to this bet type and wonder how does 2nd half betting work, keep reading.
We will tell you everything you need to know with practical examples and give some second-half betting tips and strategies that will be useful and easy to apply at our live betting system.
Top 10 Bookmakers where you can apply the Second Half Betting strategy [2021] - Updated List
Rank
Bookmaker
Bonus
Safe & Trusted
Rating
Get Started
2nd Half Betting Explained
So, what does the second half betting mean? The second half betting meaning is that you are placing a bet for an outcome that will happen in the second half of a football (known as the easiest sport to bet on) or basketball game. In theory, it can be used in any sports event that has at least two half-rounds, but in practice, bookmakers offer 2nd half betting mostly for these two sports. 2nd half in betting is a variant of live betting, which means you get to watch the first half before placing a bet for the second. In other words, you get an idea about the flow of the sports match and can make better predictions about what will happen during the second half.
The most common second half soccer betting practice is to bet on the goal numbers – which means betting on which team will score the most goals in the second half. Note that second half betting football is not the only option you have, you can place a bet on basketball matches in big leagues such as NBA too. And the goal/score numbers are not the only thing you can bet on: In theory, you can place a bet for any outcome that can happen during the second half, such as betting on the number of corner kicks (check our corner betting guide on "each team over 1 corner in each half" betting), betting on penalties, betting on the free kicks, etc.
The most important things to know about 2nd half betting are:
The match starts at 0-0 score, no matter what the outcome of the first half is. Any goals scored during the first half are not taken into account in the second half. This is the same for other types of bets like to win both halves or BTTS both halves.
You are betting on the outcome of the second half only, not the outcome of the match itself. If the team you favor scores more goals in the second half but loses the match, you still win. The same is true for a to win either half bet.
This is the simplest example to explain how does the second half betting work – for detailed examples, keep reading.
Practical Examples To Second Half Betting
This is quite a simple example but it will give you an idea about the 2nd half betting meaning. Here is a more detailed one:
There is a basketball match between Lakers and Knights, and Lakers is the clear winner of the first half.
Before the second half starts, you have three options: Bet on Lakers, bet on Knights, or bet on a draw. Simply put, you are betting on who will score the most points during the second half, no matter what the outcome of the first half (or the match) is. Or, you are betting on a draw, which is less likely to happen.
Each option will offer different odds: Lakers is more likely to win the second half since it was the winner of the first one, so it will get lower odds. Knights will get better odds and draw will give the highest odds.
It is up to you to pick which option offers the highest chance of happening. Note that you are not betting on exact numbers, just the general outcome. Maybe you have noticed a problem with one of Lakers players, despite them being the victor? Or maybe, you expect that Knights will change a player and increase its chances? You have watched the first half, so it is up to you to analyze the situation and pick the best bet. These are the basic second half betting rules.
Second Half Sports Betting Tips & Basic Tactics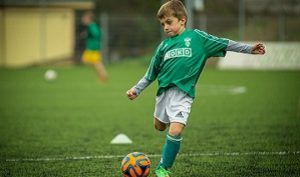 There are lots of 2nd half betting strategies, but we believe these second-half betting tips are the most useful ones and can be summed as to win 2nd half bet explained:
Once A Favorite, Always A Favorite. If a team is considered favorite before the beginning of a match but loses the first half, it can make a strong comeback during the second half. The NCAA statistics, for example, show that favorite teams almost always score more points during the second half. Since you are not interested in who wins the match (only the second half is important) betting on the favorite team even after it loses the first half is still a good idea.
Wait For Fair Odds. You should wait for the pre-match odds become fairer before the second half starts. The general second half betting strategy is to wait at least for a 0.80 points increase but it is up to you to decide which odds are fair. For example, if the pre-match odds are 1.50 but increase to 2.20 before the second half, they become more tempting.
Make Your Research, Analyze The Game. You should make your research about the team before the match starts and keep tracking the game during the first half. Being observant is the key here: If a star player is acting not that good, this means he may get changed for the second half. Knowing the strengths and weaknesses of each team will allow you to make   more accurate predictions.
Find The Best Bookmaker And Start Placing Those Second Half Bets
And lastly, use multiple bookmakers to compare second half betting odds and pick the best one available. Like any other betting types, bookies offer different 2nd half betting odds and choosing the fairest one will give you a certain advantage. If you are struggling with this, keep following our website: We tell you which bookmakers are the best when it comes to odds. When done right, second half betting can give you a significant advantage, especially if you are observant enough. Now, pick a bookmaker among our suggested sites and start placing those second half bets!
Other Tutorials and Strategies