Bet in real-time with live streaming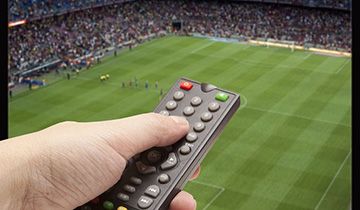 Back in the day, players have to travel to local bookmakers and place their wagers hours in advance and then return home to watch the game on TV. This was obviously the best case scenario, because only a fraction of the games available for betting were actually broadcasted live on television. The Internet slightly changed this and mostly for the better, yet there are not many who can afford to use pay-per-view services after betting on sports.
Betfair offers one of the most comprehensive collections of sports and allows players to wager on both prominent and obscure divisions. What differentiates them from other bookies is that they allow all those who have a real money account and pending wagers to watch most of these games live. As long as you have at least one send in your account or bets that are yet to be settled, you will be able to watch all these matches in real-time and place wagers.
It pays off to bet with the sponsor
Bookmakers are sponsoring many teams and several divisions, which grants them unlimited access to the games and these benefits are also enjoyed by customers. The live transmissions offered by them run smoothly in browser and players don't need to download any third-party applications. As long as you have a functional Internet connection, you will enjoy the games in the same quality as if they were broadcasted on television, not to mention that lucrative bets are never farther than one click.
The advantages of watching the game live with such a bookmaker are self evident, because it is much easier to make an educated choice when you see what happens with your own eyes. While the number of games that are broadcasted is impressive, there are certain divisions and matches where image is not available. This is where players need to settle for the audio commentary, which is done by a team of experts who are native speakers and this means a great deal for those who expect accurate information.
Last but definitely not least, there are some games that are so obscure or belong to leagues where the biggest operators have no state and these are not a part of the live streaming service. Even when players don't get the chance to watch the game as it unfolds, they will still have access to a live feed of information.
Other Sports