Bons Sports – Watch IPL 2022 on a Brand New iPhone 13 Pro Max 1TB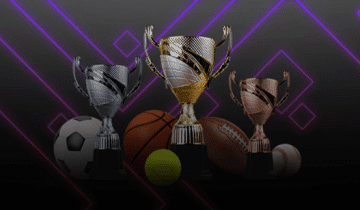 Your love for cricket is commendable.
As a token of appreciation, we want to offer you an opportunity to showcase this love of yours and simultaneously a chance to win an absolutely new iPhone 13 Pro Max 1TB. 
All you have to do is simply participate in an exciting competition, and who knows, next time you watch IPL it just might be on the screen of a new iPhone.
Read further our article to find out how to easily participate in the Bons Challenge for a brand new iPhone.
Steps to follow to join the Bons Challenge
First, you must record a current and original video of yourself striking a cricket ball. Remember, it cannot exceed the time limit of 15 seconds. 

Next, you would need to upload the same video on your Instagram account with the hashtag #bonschallange. 

And finally, locate the competition post with all the terms and conditions on the official BOnS page @bons_official_india. Once you have located the post, just write, "Yes, I will take part in the competition" and tag three of your friends. 
Reminder: You must keep your account public while the competition is away, starting from the 10th of March till the 26th. 
The Campaign Requirements
During the period, you are supposed to upload a creative video of yourself striking a cricket ball on your public Instagram page. 

Your post must display the #bonschallange hashtag and not violate any rights or interests of a third party. 

To be eligible, you must pinpoint the official BONS Instagram page. Once there, you must comment "Yes, I will take part in the competition" under the said post and just tag three of your friends. 
The winner will be discovered through a search with the hashtag #bonschallenge and will be announced from the 28th of March onwards. Keep an eye on the stories published by BONS on Instagram. 
The different methods by which prizes are to be awarded to the winner
It can either be delivered through courier. 

Or, it can be delivered by crediting cash equivalent to the BONS player account that belongs to you. 
Disclaimer 
By uploading the post, the competitors assure that they have all the rights and that their posts do not contain anything prohibited. For any information that will be uploaded, the participant solely would be responsible.
If you are below the age of 18, you are requested that you remain aloof and away. Your post is liable to be canceled if it does not meet the campaign requirements. And you must consent to the use of your posts for advertising purposes.
Bons Welcome Bonus: 200% up to €2000 + 200 Free Spins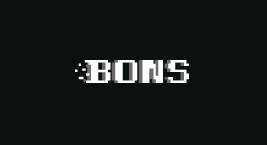 Bons Welcome Bonus: 200% up to €2000 + 200 Free Spins
wagering requirements: x30
min. deposit: €20
min. odds: 1.40
Other Promotions