How lucky are you in Casino Tournaments?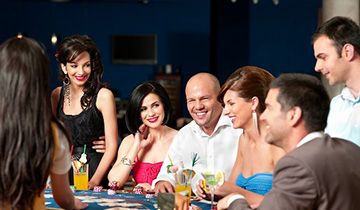 Rivalo Casino allows players to compete against the random number generator, or play in the select company of live dealers. Both these experiences are much appreciated by those who fancy the convenience of playing over the Internet, but recently clients are asking for more. This is how the casino tournaments have emerged and they have the particularity of presenting players with the rare opportunity of competing against each other, as well as the house.
The format of these events is straightforward, with players being supposed to make a deep run to cash in on the top paychecks. On one hand, they must defeat the casino and stay alive in the race by constantly boosting their bankrolls, on the other they need to outshine their peers. All those who have a real money account and play a minimum of 100 rounds in any of the qualifying games are eligible for the tournament.
Win 20 times in a row
There are plenty of titles to choose from, so the options are numerous and 100 rounds is not that much for someone who enjoys playing casino games. Once the players enter the tournament, they will try to make as much money as possible in 20 consecutive winning rounds. These are the ones that will determine which player emerges victorious in the competition, so it should be pretty easy to evaluate your performance in real-time.
All the profits made as a result of participating in this tournament will be credited to the accounts of winning players and they will be subject to wagering requirements. The entire amount has to be played through 40 times before attempting to cash out and players can only use the bonus in the traditional casino. Only after the entire amount has been cleared, will players be allowed to transfer funds to the live casino area, play poker or bet on sports events.
A 7 day deadline to meet
Players need to make sure that they meet all the requirements within seven days after receiving the bonus, because it will expire shortly after. There are various tournaments that are running live at Rivalo and plenty of games are covered, so players are not restricted to one genre or the other. Regardless of the type of the event they participate in, players will need to meet the wagering requirements at qualifying games and all versions of roulette, baccarat and blackjack have been excluded.
Other Casino