Virtual Casino Sign up and Reload bonuses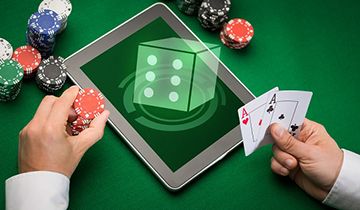 Conventional bookmakers have made the transition to casino gambling, but with space being of the essence they could only afford to introduce a few slot machines. Conversely, brick-and-mortar casinos are not allowed to offer sports betting services, so players who hope to enjoy the best of both worlds have no choice but to make the transition over the Internet. This is where some of the best campaigns can be found and Betphoenix stands out from the crowd with its welcome bonuses and generous ongoing promotions.
Speaking of which, those who open an account here and are willing to check out the casino section will have their first deposit matched by 500%. This is a lot of money and the fact that the bonus ranges from $100-$300 is great news as it demands a two digit investment. Players only need to remember to use the WELCOME500 promotional code when making their first deposit and the corresponding prize will be triggered right away, so they can use the funds immediately.
Aim for a 4-digit amount bonus
Most of the games qualify for this promotion and the bonus amount needs to be played through 35 times, with a three times max cash out. What this means is that those who happen to be immensely successful and win $1000 or more will only get to withdraw three times the maximum bonus. That's why it is so important to take a leap of faith and aim for the top bonus of $300, to be eligible for a maximum amount of $900 to cash out.
This is obviously the best case scenario and any reasonable player will also contemplate the possibility of losing the first investment. The good news is that there are reload bonuses in store and subsequent deposits will be matched by 150% if players use the VCB150 promo code. The bonus consists of an amount starting at $100 and going all the way up to $250, with most casino games being eligible.
Two more bonus codes to redeem
This is a lot of money to grab, but the reload bonuses don't stop here, with promotional codes VCB200 and VCB300 being also up for grabs. The names are self-explanatory, because the deposit will be matched by 200% respectively 300% and the top bonus also differs. The first promo code makes players eligible for a maximum bonus of $500, while the latter bumps the limits to $1000
Other Casino