25% Bonus on 5 Fold+ Football Accas!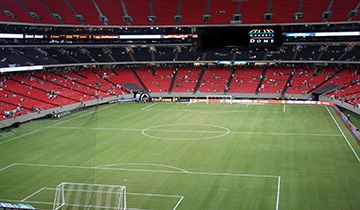 The most straightforward way to maximize profits when betting on sports is to focus on those events that have higher than average odds. This is the easy thing to do but also the most risky approach, because the odds of underdogs winning constantly are remote. That's why, so many of those who wager on sports prefer to bet on several events and add them all on the same betting slip in order to boost the odds.
Accumulator bets are immensely popular among those who don't wager significant amounts, but hope to collect sizable paychecks. The advantage of betting on more events are obvious, but there are certain risks to factor in, with the most frustrating scenario being the one in which a single selection loses. This happens far more often than people might suspect and that's why Sportingbet is running a very popular promotion which goes by the name of 25% Bonus on 5 Fold+ Football Accas.
Maximize you British football profits
Just as the name suggests, the bookmaker presents punters with an incentive to take a leap of faith and add at least five football games on the betting slip. By doing so, they will not only increase the odds significantly but also have an additional 25% added on top of any resulting profits. The return on investment will be significant and players can afford to focus on events that have lower odds because the 25% bonus will make up for the lower value.
Sportingbet serves players from all over the world, but the vast majority of those who have a real money account and wager here are from United Kingdom and Ireland. It comes as no surprise that the eligible leagues are English Premier League, English Championship, English League 1, English League 2, FA Cup, Capital One Cup and the Scottish Premiership.
Five winning picks needed
There is a lot of money up for grabs and those who follow the guidelines and are lucky enough to have all five games settled as winners, can hope to win at least 10 times the investment. The maximum amount can't exceed €1000 or currency equivalent, while players should refrain from betting in excess of €500. Simple math will highlight the fact that in order to enjoy the best return on investment, participants will only have to commit a bit over €100.
Other Sports