CobraBet Sports Welcome Bonus: Up to €100 in Free Bets – No Wagering Requirements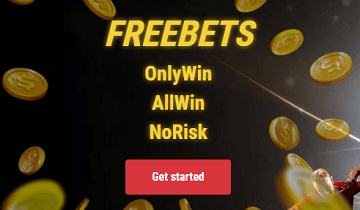 Cobra Bet Sports is a truly original bookmaker with its own approach regarding bonuses and promotions. Reinventing the wheel can be dangerous, but not if you have a good idea and the means to implement it.
New members can opt-in for the classic casino offer, or claim a different type of welcome bonus for sports. Instead of a classic matched deposit bonus, you can unlock a string of FreeBets with no wagering requirements.
Eight of them can be found in the "OnlyWin" section and two more on the "NoRisk" and "AllWin" pages. This is how you unlock the generous introductory offer at Cobra Bet Sports.
Up to 100 EUR in Freebets with No Wagering Requirements
Only new players who complete the registration process and verify their account are eligible for the 10 free bets up to €100. They aren't available right off the bat but are unlocked once players bet a minimum of €40.
Each bet should be at least €10 and a free bet will be unlocked after players make four consecutive bets. OnlyWin FreeBets are awarded after placing the 4, 7, 10, 15, 20, 25, 30, 35 wagers. The better paying FreeBet NoRisk is unlocked after 45 bets and the FreeBet AllWin after 50 bets.
Cobra Bet Sports allows new players to unlock all these free bets in quick succession if they follow through with back-to-back wagers. Only bets of at least €10 at odds of 1.30 will qualify for the free bets offered.
Requirements for the free bet change and players can choose single bets or accumulators at odds ranging from 1.01 to 2.00. Each free bet is worth €10 and can be used on any sports events. Players are motivated to bet at higher odds, as they only keep the profits they make and the stake is subtracted.
OnlyWin, NoRisk and AllWin Bets Explained
Free bet recipients should know that the bonus bets come in three shapes and each of them has distinct characteristics. Since you can unlock all of them when you place 50 bets, it's important to have each of these free bet offers explained.
NoRisk FreeBet – players wager on a sports event using their own money. If they win, they get to keep all the profits they make as well as the stake, otherwise they are refunded up to €10.
AllWin FreeBet – players receive a special free bet that allows them to keep both the profits and the stake itself. If they win, they keep everything, otherwise the bet is lost and they get nothing.
Onlywin FreeBet – players get a standard free bet offer, where they keep the profits, but the stake is subtracted from the total payout. Punters are motivated to bet at high odds to maximize profits.
CobraBet Sports Welcome Bonus: Up to €100 in Free Bets - No Wagering Requirements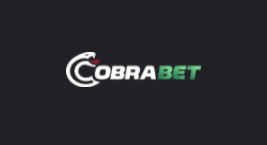 CobraBet Sports Welcome Bonus: Up to €100 in Free Bets + 10% Weekly Cashback
10x €10 Free Bets
NO wagering requirements
min. odds: 1.30
Other Promotions