Maximize Your Profits with Generous Combo Boosts at Cobra Bet Sports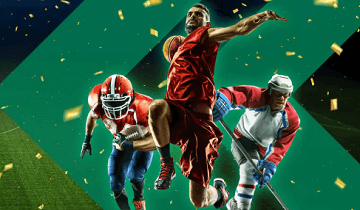 Cobra Bet Sports is creative when it comes to rewarding players for their commitment and perseverance.
This bookmaker stands out from the crowd because of its higher-than-average odds.
Not surprisingly, it found a way to tap into the immense potential of bigger potential winnings by promoting accumulators.
Combo Boosts are effective instruments for punters who don't mind adding several events on the same betting slip.
They can be used on all the popular game genres and increase profits by up to 30%.
Win more on esports with the ComboCybersport
Videogames betting is a huge thing online, whether bookmakers call them esports or cybersports. Cobra Bet Sports chose the latter and that's why its deal for video games punters goes by the name of Combo-Cybersport.
To qualify for this bonus punters would have to bet at odds of at least 1.30 on each event. They get a 10% bonus for at least 5 matches, 20% for a minimum of 8 selections and 30% for 11+ games.
Claim a 25% bonus with ComboTennis
Tennis fans are the beneficiaries of a similar promotion, if they bet on accumulators with five or more selections.
The minimum bonus also starts at 10%, but adding more matches will increase the bonus to 15% for 8-10 games, respectively 25% for 11 games or more. The maximum return to player is lower for big accumulators, but this promotion is active throughout the year.
Bigger odds bring bigger profits with ComboBasketball
The basketball offer is almost identical with the bonus offered to tennis players. The main difference is that the minimum odds are set at 1.50 instead of 1.30.
Otherwise, the bonus levels are the same, starting at 10% for five selections and climbing to 25% for 11 games and above. The resulting profits are not subject to wagering requirements, so players can do whatever they please with their winnings.
Explore the ComboSoccerEurocup and ComboSoccer Offer
These two offers at Cobra Bet Sports bear many similarities, in regard to bonus levels and outcomes in combo. You get a 15% bonus for at least 5 selections, 20% for 8 or above and 30% if your accumulator has at least 11 events.
The ComboSoccerEurocup focuses exclusively on the UEFA Europa League and UEFA Champions League matches, but the minimum odds are 1.50. By comparison, the ComboSoccer allows players to bet on any soccer match, yet the minimum qualifying odds are 1.70.
Secure a 25% bonus with ComboUSA
Betting on American sports can also be profitable at Cobra Bet Sports. The minimum qualifying odds are lower at 1.30, but you need to have at least selections for a 15% bonus.
Add 11 selections or more and your bonus will increase to 20%, while the maximum bonus is capped at 25% for 14+ matches. This offer covers all North American sports and leagues, such as NBA, NFL, NHL and MLB.
Meta Title: Maximize your profits with Combo Boosts at Cobra Bet Sports.
Meta Description: Bet on your favorite sports and enjoy boosted odds of up to 30% each time you place accumulators with the generous Cobra Bet Sports Combo Boosts.
CobraBet Sports Welcome Bonus: Up to €100 in Free Bets - No Wagering Requirements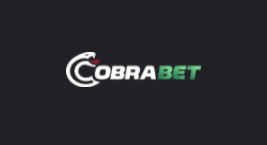 CobraBet Sports Welcome Bonus: Up to €100 in Free Bets + 10% Weekly Cashback
10x €10 Free Bets
NO wagering requirements
min. odds: 1.30
Other Exclusive Deals!