Anytime touchdown scorer: What does it mean in football?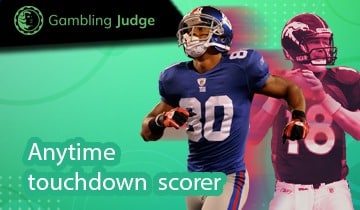 This article highlights the meaning of anytime touchdown scorer in American football. Like other sports, football has customized rules, allowing players to score unique goals.
Such rules have made it possible for NFL football betting sites to create bets, for instance, the anytime touchdown scorer bet.
Best online bookmakers on 27 September 2023 where you can bet on American football
Rank
Bookmaker
Bonus
Safe & Trusted
Rating
Get Started
What is an anytime touchdown scorer?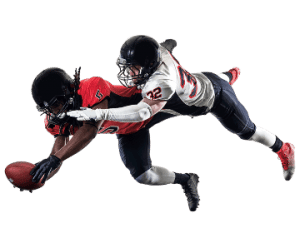 Anytime touchdown scorer meaning is pretty straightforward: a touchdown score is a player who scores a touchdown in a football match. A touchdown is a method of scoring six points during a football game. A player can score a touchdown as soon as the player possesses the football and advances it into the opposition's end zone. 
Sports betting companies have created a bet (touchdown scorer bet) from touchdown scoring to allow bettors to wager and win some cash. Players can use key numbers in sports betting to their advantage if they understand how TDS works. 
What is an anytime touchdown scorer bet?
Anytime TD scorer: terms-rules and other info 📝
As stated earlier, a TDS is a player possessing the ball in the opposing zone. Some of the anytime touchdown scorer rules are:
How to bet on anytime touchdown scorer
Betting on a touchdown scorer is pretty straightforward. However, the rules may vary from one sportsbook to another. So, check out your USA betting sites and bookmakers' rules to know exactly how to go about it. Nonetheless, here is the general procedure for placing a touchdown prop bet: 
Step 1
Log into your betting account. If you don't have one,
open betting account
on a site offering touchdown prop bets).
Step 2
Deposit money using any of the available payment options. The top-up option is under the cashier section.

Step 3
Navigate to the betting market sections and find the games or events. Find the games of interest and select a player to score a touchdown.

Step 4
Enter the wager amount, confirm your bet and submit it.

Type of bets for anytime touchdown scorer
The different types of touchdown scorer bets include:
How are the winnings calculated for anytime TD scorer?
Mostly TDS bets are plus money and might get lucrative very fast. Here are anytime touchdown scorer example:
👉 For the 2021 season, the average touchdown per team was 2.5. This means approximately three shots per team to hit a plus-money play. 
👉 Heavy hitter players get into the end zones more often.
👉 Winnings are calculated based on a bookie's odds – odds vary from one bookie to another. The best online bookmakers will always give the best odds.
The best strategies for anytime touchdown scorer in 2023
Primarily touchdowns are scored when the offensive team is in the red zone. Use the available online tools to know which players receive the most targets in the red zone. This will help you properly when picking a touchdown scorer. 
Besides, be attentive to matchups and specific players riding cold or hot streaks. If you think a player is underachieving but is "due" for a touchdown, you can get them at an excellent price to score. Although this is just one of the many anytime touchdown scorer opinions, it is very effective.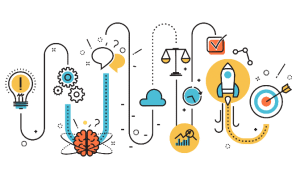 On the contrary, if certain players have excellent matchups, or are better at touchdowns, bet on them. However, if the odds are not great, try an anytime touchdown scorer parlay betting. A good practice is to shop for the best anytime touchdown scorer odds. 
Checking a specific game's stats can help you decide well. For instance, anytime touchdown scorer ravens vs. raiders match, you need to check the odds and each critical player's performance. 
Sports strategy articles recommended by GJ:
Pros and Cons of betting on anytime touchdown scorer
PROS
Favorable odds, thanks to the many prop bets
A decent variety – you will get prop bets for all game
Excellent for padding your bankroll
CONS
You need a lot of research for the bet to be successful since its one of the hardest sport to bet on
Frequently asked questions about anytime TD scorer
Anytime touchdown scorer means a player who scores touchdowns during a football match. When you place a TDS bet, you are wagering on a player to score a touchdown during a game.
Not for QBs. Typically, a player must get into the end zones to qualify as an anytime touchdown scorer. If a QBs throws a touchdown pass, only the player who catches it counts as the scorer. This should answer the question, "do passing touchdowns count for anytime touchdown scorer?"
For a quarterback, anytime TDS means, he must get into the endzone either as a runner or as a pass catcher for your wager to cash. This rule also applies to tight end, running back, or receiver.
Yes. All the bets you place on the full game and the second half (2H) include overtime. So, overtime will count unless otherwise specified.
Passing TDS not included is a phrase that denotes that passing a ball will not qualify as a touchdown score. Instead, a player must enter the red zone.
Odell Beckham Junior is one of the best anytime touchdown scores in the Superbowl. However, Tee Higgins (+190), Tyler Boyd (+275), and Kendall Blanton (+280) are equally great performers.
Anytime Touchdown Scorer Final Thoughts
Anytime touchdown scorer definition shows that anytime TDS bets are a lucrative way to make money off your bets. However, they require in-depth research courtesy of their broad market.
If you have to place your bet anytime touchdown scorer super bowl or any other event, you'll need to research deeply. This includes finding the latest anytime touchdown scorer predictions and essential statistics. This way, you can make sound choices.