Discover Gamdom casino's own take on loyalty rewards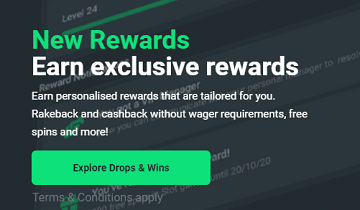 Gamdom casino set out as a sportsbook with an original approach and a focus on esports. This influenced the way punters deposit and wager and also the manner in which bonuses are awarded.
Since expanding to casino entertainment and diversifying the lineup of payment methods, changes were implemented to the reward system. This is one of the few casinos that don't have a welcome bonus, but there are other loyalty rewards capable of keeping players entertained and motivated.
Chat your way to random coin drops
Punters who have spent a lot of time playing esports and watching the games broadcasted are familiar with the chat system. For the untrained eye, this can feel like a very busy place to be but veteran punters will feel right at home. Gamdom allows people to turn off the chat feature but simultaneously encourages members to explore this unique feature. In return for doing so, they become eligible for random coin drops that are offered exclusively to those who use this feature. Active punters who spend more time in the chat are more likely to win some of the money which can be used for gambling.
The Gamdom casino VIP program is a nice addition and a way to reward players in a more traditional fashion. Compared to the random coin drops, it offers more predictability and is centered on a VIP program. The goal is to become a member of the so-called "Royal family", who benefits from special treatment and the undivided attention of the casino.
Claim instant cashback based on loyalty
Gamdom casino has a very original loyalty program that rewards players who gamble on the platform regularly. Anyone who has completed the registration process and has a verified account will be eligible for the 5% Rakeback on their bets. This is supposed to motivate punters to be active, knowing that a percentage of the money they gamble returns to them. The loyalty system allows players to move up the ladder and unlock progressively better rewards, including a higher percentage of Rakeback. Not only casino games but also sports gambling will produce this kind of reward, so everyone can enjoy it.
The casino will increase the Rakeback by 1% when players reach level 61 and another 1% for every 10 levels. To put things into perspective, you can have 7%, 8%, and more of your winnings returned if you gamble often and move up the leaderboard. The maximum amount that can be awarded in the form of a Rakeback is 13% for punters who have reached level 120. Even these thresholds will ring familiar to videogame enthusiasts, as they mirror the key levels in some of the most popular MMORPG games.
Gamdom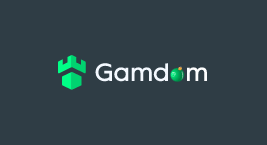 Gamdom exclusive bonus: Up to 13% Rakeback
Other Exclusive Deals!