Biggest gambling companies of 2023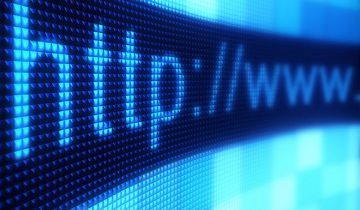 There are several large and highly successful gambling companies out there. Some of the biggest date back decades. William Hill was actually founded in 1934, long before the internet age.
By catering to their client's needs and being fiscally responsible, William Hill has become the biggest gambling company in the world.
While they have had their ups and downs, they have retained and expanded on their client base. The English based company recently saw over $1.5 billion in revenues.
They offer sports betting companies complete updated with in-game wagering and plenty of prop betting. Poker, live casino, online slots, and financials betting are just some of the other options that are offered. Punters can even bet on horses and catch the results at the betting sites with live streaming.
With all the money that goes into development, software and other operational costs, one might wonder how these organizations manage to make money.
Especially with all the sign up free bets they are constantly giving away. It's safe to say that the biggest betting companies are literally "raking it in".
How do the Gambling Companies Make Money?
Despite all of the welcome bonuses and gifts that these corporations offer, they still make money. Like any other bookie, there is a small price to pay when we are using their services.
Sports gamblers know that they are paying a commission of sorts to the bookmaker through the juiced odds. On a small scale, the profits might not roll in but when an online wagering company sees a billion dollars in revenues, it certainly adds up quickly.
Poker players know that when they get into an online poker game that they are also paying a price. The house takes a modest rake out of every pot. Some of the bigger sites such as 888, Party, and Bodog frequently have thousands of players at their tables at any given time.
From the penny tables to the high stakes betting sites, an obscene amount of money changes hands and these internet poker companies get a piece of every cent. Other games such as slots, blackjack, and online roulette are no different than the brick and mortar games. They are fun and the players sometimes win but the house always has the odds in its favor.
Top 20 Online Gambling Companies
in 01 November 2023 – Updated List
To compare and filter more like these, visit this page
Rank
Casino
Bonus
Safe & Trusted
Rating
Get Started
To compare and filter more like these, visit this page
Who are other Big Players in Internet Gambling?
Ladbrokes is another major player among the biggest internet gambling companies. Founded in 1886, they are a pioneer in the gambling industry. This company has expanded into every available market including the lucrative internet betting market.
With over $1 billion in revenues in 2015, Ladbrokes is truly a giant that has a little something for any type of gambler. Sports, ponies, casino games, and betting exchanges are all found at their site. Like most of their competitors, Ladbrokes offer their customers money back betting offers or free bets for UK players and even for other small countries like in Georgia gambling industry.
But it's not just the online sportsbooks that make millions of dollars; there are other beneficiaries of this booming industry.
Playtech has cashed in on the web-based gambling phenomenon but they won't take your bets at Playtech. Instead, Playtech is the company that develops the software through which the biggest gambling sites operate.
They are like the architects that build the brick and mortar casinos. Playtech is always finding ways to improve the overall internet betting experience as well as staying on top of security. They saw over €630 million in revenues recently which netted them over €136 million in profits.
After Bwin merged with PartyGaming in 2011, Bwin.Party has made their mark as one of the most prominent names among the biggest online gambling companies. To be fair, this newly formed company has faced a bit of criticism and has struggled to keep its place among the elite but they keep adapting and most of all, they continue to pay their customers.
How Many Gambling Companies are There?
This is like asking how many stars are in the sky. In 2006, it was estimated that there were 2,500 internet betting sites run by 465 companies. That number has grown exponentially. There are too many to count but some of the top names deserve mention.
The Amaya Gaming Group is the largest publicly listed gambling company in the world. Their software is used by many of the biggest online gambling sites in the world. The Unibet Group has also got a solid foothold among the biggest names. Paddy Power and the Betfair Group are rapidly growing as are many more. Still, William Hill is the biggest sports betting site.
Many other smaller internet betting companies continue to challenge the big guys but it is a long and uphill battle. There are billions of dollars at stake and the biggest industry players want as much of it as they can get.
With Internet Gambling Companies, Does "Large" Mean "Reliable"?
As mentioned, the largest internet companies don't get where they are by cheating players and ignoring their customers. Millions of people trust the biggest gaming sites to deliver a premiere product with exceptional customer service.
There is an old saying that claims that "Any press is good press." Online betting companies are definitely one of the exceptions to this adage. While good press and positive reviews usually only benefit them; negative press and bad reviews affect the company-client relationship and hurt the bottom line. You won't find bad reviews for our recommended top 100 bookmakers.
In the case of betting sites, "biggest" generally translates into "safe". That's not to say that smaller enterprises can't be trusted because the vast majority of them can be trusted. They just haven't built the same cache as the world's biggest gambling organizations have.
In the end, it is up to the consumer to find out as much about the internet betting company as possible. You can find out if you have what it takes to play at an online casino on our guides. Informed decision making is a betting enthusiasts' best way to make sure that they are dealing with legal betting sites. After all, trust is the foundation of a strong institution-client relationship.
Frequently Asked Questions about Gambling Companies
William Hill, Ladbrokes Coral, bet365 and Paddy Power are some of the largest gambling companies.
The gambling industry is worth around $300 billion, significantly more if we include unlicensed casinos.
The gambling industry has been growing at an accelerated pace and it shows no signs of slowing down.
A legitimate gambling site is licensed by a prestigious regulator and has its games certified by auditors.
You can take a gambling company to court in the jurisdiction where the casino is licensed.