Mauritius Gambling Sites and Laws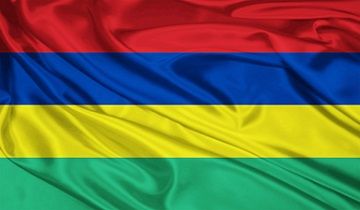 The Republic of Mauritius is a beautiful island nation located in the Indian Ocean.
This parliamentary republic is a major tourist destination for those who love sandy beaches and a tropical climate.
There are 1.2 million people living here and they enjoy a strong economy and a high standard of living.
Tourists and locals alike can also partake in legalized gambling at any of the country's 11 casinos. For more information about this industry, check our article about Mauritius betting sites and bookmakers.
Gambling in Mauritius has been legal since the early 1970s and regulated by the Gambling Regulatory Authority since 2007.
The authority allows for the licensing of internet gambling enterprises but there are currently no such businesses operating here.
Mauritian gambling laws make it illegal for Mauritian players to place bets at unlicensed top 5 offshore sportsbook online gaming sites but players aren't penalized.
This means that online casino, bingo, and poker players can get their action without any worry of being hassled by authorities.
It also means that Mauritian sports bettors can easily find a reputable online bookie.
Top 10 Gambling Sites for Mauritius
in 01 November 2023 – Updated List
Rank
Casino
Bonus
Safe & Trusted
Rating
Get Started
What are the Best Mauritian Gambling Sites and Promotions?
There are currently no Mauritian online gambling sites that are licensed and regulated but that doesn't mean that people here don't have a wide variety of excellent offshore sites to play at.
While it is considered illegal to gamble online at these offshore sites, the authorities do not penalize offenders and many of the world's best online gaming sites accept bets from Mauritian players. These sites also have a lot of very valuable and easy to get bonuses available to Mauritian online gambling participants.
You can cash in on €150 in bonuses at ExclusiveBet and JetBull and you can get a €200 bonus at NetBet, 50Stars, and BetVictor as well as at Casino777 and African Palace.
There are also loads of bonuses for poker players too. How about instantly adding €500 to your bonus account? TonyBet can make it happen. You will feel like a winner when you rake in €1,000 in poker bonuses at BetSafe, BoyleSports and TrioBet and it doesn't get much better than the €1,500 in poker bonuses available at Winner and BetAtHome unless you want to get the €2,500 that RedKings is giving away.
Whether you are a fan of online slots, bingo, poker, or any other online gaming activities, Gamblingjudge.com has a bonus for you. Don't forget to check out the online casino reviews which are full of helpful information designed to assist you in finding the best online gaming site.
How Regulated is the Mauritian Gambling Market?
The Mauritian gambling market has been fully regulated since 2007. The Gambling Regulatory Authority oversees all betting operations with the aim of ensuring fair play and transparency in the industry. By all accounts, the authorities turn a blind eye to those who partake in online gaming at unlicensed foreign websites.
Is Gambling Legal in Mauritius? What is the Legal Gambling Age?
Gambling is legal, licensed, and regulated in Mauritius. There are 11 land-based casinos along with other establishments like casino halls. Online betting is licensed and regulated but there are currently no online international gambling companies that are licensed and operating here. Gambling at foreign online sites is considered illegal but players are not prosecuted. Under Mauritian gambling laws, the legal gambling age is 18.
Does Mauritius Tax Gambling Winnings?
Gambling winnings in Mauritius are tax-free. Operators are subject to taxes and fees.
What Currency and Payment Methods do Mauritian Players Generally Use?
The Rupee is the official currency in Mauritius and it is accepted throughout the country. Mauritian online players that want to deposit into their gaming account have quite a few options. Credit cards such as Visa, Mastercard, and Maestro are accepted at the vast majority of online gaming sites.
Debit and prepaid cards such as EntroPay along with eWallets like Skrill and Neteller are also widely accepted. Players are advised to check with their favorite site or check the reviews at Gamblingjudge.com to find out what the best option is for you.