South Africa Gambling Sites and Law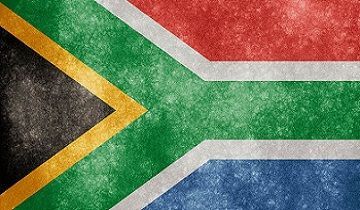 Located on the southern tip of Africa, South Africa is home to 55 million residents.
It is a relatively prosperous country with a strong economy but there is a lot of disparity.
It is estimated that about 25% of the nation is unemployed and living off of about $1.25 per day.
It is a popular destination for tourists who contribute greatly to the economy.
With such a large population it should come as little surprise that there is a large segment here that loves to gamble.
The government knew that gambling provided much-needed revenues to the economy but at the same time, they also identified a lot of corruption within the industry.
This prompted the development of the Gambling Act which sought to tightly regulate and reform the gambling industry in this country, but for more, you can read our article about South Africa betting sites and bookmakers.
As of today, land-based casinos, the national lottery, horse betting, and wagering on sports are the only legal forms of wagering here.
Online casinos and internet card rooms are explicitly prohibited under current laws but there has been recent talk that the National Gambling Board is looking to legalize online gambling. Stay tuned.
Top 10 Gambling Sites for South Africa
in 19 September 2023 – Updated List
Rank
Casino
Bonus
Safe & Trusted
Rating
Get Started
What are the Best South African Gambling Sites and Promotions?
Before we get into the best gambling sites and bonuses for South African players, you need to understand that online casino gaming is currently illegal in this country with a couple of exceptions. Not only do offending players and online betting operators face stiff fines and even jail time if they are caught, the banks that facilitate transactions between parties, as well as the advertiser also face prosecution.
With that said, it doesn't appear that anyone has ever been convicted of breaking these laws and residents spend hundreds of millions of dollars at online casinos every year. Many online gambling companies accept bets from South African players and they do so without much fear of retribution. They also offer some nice bonuses.
Casino Floor welcomes new clients with €100 casino bonuses. €100 bonuses can also be claimed at Titanbet, Redbet, and Iwcasino. Getting into some of the bigger promotions and bonuses, Play Grand Casino will give players up to $10,000 in bonuses. These bonuses and many more are found at Gambling Judge. Be sure to check out our casino reviews while you are at it.
How Regulated is the South African Gambling Market?
On paper, the regulations that actually exist appear quite rigid. There have been a number of amendments in the past couple of decades that attempt to tighten the gambling laws here. There are several land-based casinos that operate legally in this country.
Online betting is considered illegal with the exception of the national lottery, horse races, and sports betting. These activities must be conducted only at sites licensed by the country's provinces. Internet gambling regulations are expected to be put into effect soon which may enable the Gambling Board to issue online casino licenses.
While regulations here are evolving, online casino players appear to be able to place their bets with foreign operators without a significant threat of interference.
Is Gambling Legal in South Africa? What is the Legal Gambling Age?
Placing bets at land-based casinos in South Africa is legal. So is placing sports bets, horse racing, and playing the national lotteries which can also be legally done with licensed online operators.  Gambling at foreign-based online casinos that are unlicensed in South Africa is illegal but it goes largely unpunished. Players must be at least 18-years-old to legally place a bet in South Africa.
Does South Africa Tax Gambling Winnings?
South Africans are not taxed on their casino winnings unless the player makes his living from gambling. In that case, they must declare their profits and pay income tax.  Professional gamblers can also write off their losses. The reality is that it is rare for South Africans to label themselves as professional gamblers.
What Currencies and Payment Methods do South African Players Generally Use?
The official currency here is the Rand and it is accepted at all land-based casinos here. For online payments, South Africans frequently use major credit and debit cards. Most online operations accept Skrill, Neteller, and some will even take PayPal payments. Bank transfers are also widely accepted.
Our top recommendation for gambling from South Africa
You won't regret this bonus offer