Ukraine Gambling Sites and Laws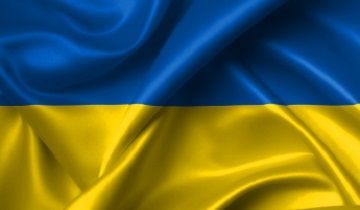 After Ukraine gained independence from Russia in 1991, the gambling industry began to rapidly grow.
Within a decade, casinos, sportsbooks, and all sorts of other gaming venues were operating throughout the country.
In 2003, the government established law N 4204 "On Gambling Games in Ukraine" which allowed and regulated bingo, horse racing, roulette, slots, cards, and dice games.
Despite the new Ukrainian gambling laws, illegal operations ran rampant.
Gambling in Ukraine blossomed until 2009 when several people tragically perished in a fire that broke out at a slot hall in Dnipropetrovsk.
Citing safety concerns, the government shut down all gaming venues. Shortly after, a new law, "On Prohibition of Gambling Business in Ukraine" was enacted which essentially put an end to gambling in Ukraine.
Ukrainian gambling laws were amended in 2011 to include a prohibition on internet betting. As it stands, all forms of betting are illegal except for the lottery which is a state-run monopoly.
Despite the ban on internet betting, individual players who participate in this activity are not prosecuted.
There have been rumors circulating that the government may reverse its anti-gambling stance and reintroduce new gambling laws that will provide for a tightly regulated industry that will be relegated to "gaming zones", much like the Russian model at Russian betting sites. Ukrainian gamblers are still waiting with bated breath.
Top 10 Gambling Sites for Ukraine
in 28 September 2023 – Updated List
Rank
Casino
Bonus
Safe & Trusted
Rating
Get Started
What are the Best Online Gambling Sites and Promotions?
As mentioned, online betting is illegal but players are not prosecuted. Many Ukrainian online casino aficionados are more or less free to place bets at most of the top-rated online wagering sites. They are eligible for a lot of valuable bonuses too.
Ukrainian online gamblers are cashing in on the easy to claim casino betting bonuses that are being offered at Argo Casino, Betway and Betclic. Ukrainian online casino players love the variety of gaming options as well as the $100 bonuses that LSBet, All British Casino, and Party are giving away as welcome bonuses.
The €200 casino betting bonuses at WinMasters, RealDeal and Carnival Casino have been quite popular while the €300 bonus packages at Casino X are hard to pass up. Ukrainian online gamblers that are looking for bigger casino betting bonuses are taking advantage of the $1,000 welcome bonuses at RedKings, as well as the whopping $10,000 worth of extras that are available at Play Grand Casino.
There are many easy to claim bonuses waiting for online gamers of all stripes. Bingo buffs, card sharks, slot lovers, and almost any other type of online bettor can find the latest and greatest bonuses by visiting the promotions section at Gamblingjudge.com.
How Regulated is the Ukrainian Gambling Market?
The only legal betting options for the Ukrainian gambling market are provided by the Ukrainian National Lottery. All other forms of gambling, including internet betting, are illegal and not regulated. This is expected to change as new laws are being drafted to legalize and regulate gambling in Ukraine.
Is Gambling Legal in Ukraine? What is the Legal Age?
All forms of betting are illegal in Ukraine with the exception of the Ukrainian National Lottery. Despite its illegality, gambling is rife especially in the internet sector. Ukrainian authorities are drafting new legislation that is expected to legalize gambling but it has yet to be passed. The legal age to play lottery games here is 18.
Does Ukraine Tax Gambling Winnings?
The only legal wagering platform in Ukraine is the national lottery and winners are charged a 15% tax on their winnings.
What Currency and Payment Methods do Ukrainian Players Generally Use?
The official currency of Ukraine is the Hryvnia and it is accepted throughout the country although the Euro is accepted in many places too. There are several quick and easy payment methods available to Ukrainian players. As in most other jurisdictions, major credit cards are the most commonly used method.
Prepaid cards and eWallets such as Skrill and Neteller are also very popular.  WebMoney actually allows users to deposit in Ukrainian Hryvnia while bank transfers are widely accepted as well. While the chances of facing prosecution are very slim, a remote possibility still exists which is why Ukrainian players are advised to use eWallets.
Check Gamblingjudge.com's reviews or your favorite gaming site to find out what the best payment option is for you.
Frequently Asked Questions about Gambling in Ukraine
Online gambling used to be illegal in Ukraine, but punters can now lawfully bet since 2021 law change.
Ukraine has a few land-based casinos but most of the operators catering to local players are online ones.
Gambling winnings that exceed eight months of minimum wage is taxed, but lower amounts are not
The Ukrainian gambling market is regulated since 2020 and casinos need to apply for a license.
In order to be allowed to legally gamble in Ukraine you need to be at least 18 years old.