Cuba Gambling Sites and Law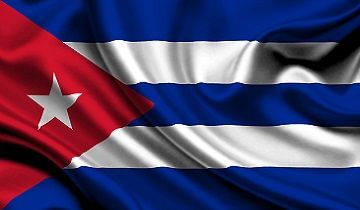 At one time, Cuba, most notably Havana, was considered one of the world's top gambling centers.
Luxurious casinos and resorts were built all over the island and tourists arrived in droves. Then, Fidel Castro came along and completely dismantled the industry in 1959.
Things haven't changed much since then as gambling here is totally banned. Operators and players face severe penalties if they are caught participating in gambling activities although it doesn't happen often.
Several decades of the Castro regime are marked with very poor relations between the US and Cuba with American tourists effectively being banned from Cuba.
More recently, relations have improved and Americans are being allowed Cuba betting sites, but under special conditions.
These conditions, however, do not include vacationing but Americans have a few ways around these restrictions.
Tourists from elsewhere in the world are visiting Cuba in record numbers and they contribute billions of dollars to the Cuban economy.
Cuba has a lot to offer tourists. Visitors can enjoy sandy beaches, warm weather, and historical sites. They just shouldn't expect to find any gambling activities.
Top 10 Gambling Sites for Cuba
in 01 November 2023 – Updated List
Rank
Casino
Bonus
Safe & Trusted
Rating
Get Started
What are the Best Cuban Gambling Sites and Promotions?
Cuban residents that want to participate in online gaming do so at their own risk. With a total ban on wagering in effect, online gambling companies cannot operate here. Of course, most of the international gambling companies in internet casino gambling are actively accepting bets from Cuban players.
They are also offering these players many bonuses. Betfair is the world's foremost betting exchange and they are offering Cubans £300. Bwin, a much respected online betting provider offers up to €200.
Make sure that you refer to Gamblingjudge.com to find many more bonuses for Cuban players. Don't forget to read the online casino reviews.
How Regulated is the Cuban Gambling Market?
Because there is an outright ban on gambling, there are no regulations to abide by. The Cuban gambling laws are pretty strict and those caught in breach of these laws face punishment ranging from monetary fines to imprisonment. Admittedly, this does not happen often but those who participate in illegal betting activities should realize that it does occasionally occur. When in Cuba, gamble at your own risk.
It's also worth mentioning that if you come across an online casino that claims to be based in Cuba, you might want to stay away.
Is Gambling Legal in Cuba? What is the Legal Age?
Cuban gambling laws prohibit all gambling. There isn't even a national lottery. This doesn't mean that gambling doesn't exist because it absolutely does. It just exists illegally. There are underground lotteries, betting on cockfights, card rooms, and even small makeshift casinos that operate here.
There are many forms of gambling in Cuba. These activities thrive in the shadows but are always under the threat of exposure and all participants face stiff penalties. However, if you want to gamble online you can do so at gambling sites in Puerto Rico, for example.
Does Cuba Tax Gambling Winnings?
Once again, because all forms of gambling are illegal in Cuba, there are no winnings to declare and no losses to write off. You can't place a tax on something that doesn't exist. *Cough*
What Currencies and Payment Methods do Cuban Players Generally Use?
The Peso is the official currency of Cuba. When Cuban online casino players want to take their chances and play at an online establishment, there are a few methods by which they can deposit and withdraw.  Visa and Mastercard are very popular options as are prepaid credit cards.
EWallets such as Skrill, Neteller, and WebPay are accepted at most online casinos that serve Cuban online gambling fans. If you are a Cuban resident who is looking to make a deposit at an online casino, be sure to refer to the casino website for further information on accepted payment methods.