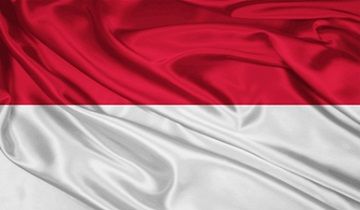 Monaco is a small city-state situated on the Mediterranean and bordered by France.
Measuring in at just 2.02 square kilometers in size, it is the second smallest country in the world and with a population of about 38,000 residents; it is the most densely populated country in the world.
Monaco has a reputation for being a playground for the rich and famous and it is estimated that 30% of the population are millionaires.
The country is considered a tax haven and residents do not pay income tax. It is also very well-known for its upscale casinos that cater to the world's most affluent individuals.
Top 10 Gambling Sites for Monaco
in 01 November 2023 – Updated List
Rank
Casino
Bonus
Safe & Trusted
Rating
Get Started
The Most Famous Casino in Monaco
Gambling for Citizens of Monaco
One catch in Monacan gambling laws is that locals are barred from playing at these establishments. Identification is checked at the door and locals will be turned away. This doesn't mean that Monacans can't enjoy casino gaming. Monacan gambling laws currently do not address internet gaming and many of the world's best international gambling companies accept bets from Monacan online casino players.
What are the Best Gambling Sites and Promotions for Monaco?
Gambling Tax and Legal Landscape of Monaco Gambling
Monaco's gambling market is largely unregulated. While land-based casinos are regulated and overseen by the Gambling Authority, nothing else is regulated. Poker, bingo, and sports betting are not regulated and there is no lottery.
Internet gaming is unregulated but Monacans are more or less free to gamble online with foreign operators. This could all change is France expands their gambling jurisdiction into Monaco but this is still at the rumor stage.
Gambling in Monaco is legal but it is restricted to non-residents. Identification must be produced in order to enter a gambling establishment here. Online gambling in Monaco is not mentioned in Monacan gambling laws and Monacan players appear to be free to gamble at foreign online gambling sites without any fear. If you are wondering how old you have to be to bet online, the legal gambling age in Monaco is 18.
The total absence of direct taxation is the main principle behind Monaco's fiscal system. There are no taxes on gambling winnings in Monaco. In fact, with the exceptions of a VAT and a few other taxes that apply to a few select people, there are no taxes. Companies do pay taxes on profits.
What Currencies and Payment Methods do Monacan Players Generally Use?
Why can't Monaco's Citizens Play in Casinos?
To explain this, we need to go back to 1856. Prince Charles, who ruled the country from 1856 to 1899, prohibited local citizens from gambling to avoid excessive debts. After him, Princess Caroline continued the same ban. Both monarchs wanted to prevent casinos from exploiting local citizens. But they were also aware that casinos were important to the local economy: they, therefore, banned citizens from using them but allowed
casinos in Monaco
to operate. Today, this ban is strictly regulated by the
Gambling Authority
, and other than betting on horse races, Monaco citizens are not allowed to gamble.
Will Monaco Gambling Laws Change in the Future?
We answered the is gambling legal in Monaco question above: Now you have learned everything you need to know about the Monaco gambling laws. Therefore, we can talk about the future of gambling laws in this country. To tell the truth, we do not expect any significant change in this regard. Monaco strictly regulates land-based casinos and does not regulate (other than banning them) online casinos. There is no reason for this to change because there is no demand for it. Citizens of Monaco can play at online casinos without any restrictions, so there is no pressure on the government to change the law. Operators, on the other hand, are not interested in moving their business to Monaco because there is no reason fir it: They are perfectly happy in offshore islands where they pay low taxes. Therefore, we do not expect the Monaco's gambling laws to change in any way in the near future, as there is no demand. But if you want to learn more about this field, read our 2023 updated guide about the top 5 offshore sportsbooks.
Pros & Cons of Gambling Laws in Monaco
PROS
Citizens can still use online casinos
There is no tax for gambling winnings
All payment options can be used for online gambling
CONS
Online casinos are prohibited
Citizens cannot use land-based casinos
FAQ About Monaco's Gambling Laws
Like many other European countries, you need to be at least 18 years old to enter the casinos in Monaco.
Other than "proper attire", there is no specific dress code. You cannot wear shorts or sports shoes. However, you also don't have to wear a tuxedo like James Bond.
We do not expect gambling laws in Monaco to change anytime soon: As explained above, there is no demand for it.
It is as safe as it can be. Land-based casinos are strictly regulated by the government, and you can still use offshore operators (online casinos).
No. According to Monaco gambling laws, all casino or bet winnings are tax-free. Note that this only applies to players: Operators still need to pay taxes.
We Picked the Best Online Casinos for Monaco Citizens
We told you everything you need to know about Monaco gambling laws: It is time to start playing. We already picked the best casino sites for citizens of Monaco, so all you need to do is choose one & registering today. But wait, this is not all about this small country, here you can also use Monaco betting sites. Make sure to claim your welcome bonus too: You can start playing with a cash bankroll or dozens of free spins. If there is a change in gambling laws in Monaco, we will let you know. Good luck out there!