Denmark Gambling Laws & Regulations | Best Danish Casino Sites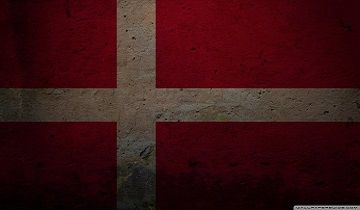 The Scandinavian country of Denmark is known for having a very strong economy, a high standard of living, and generally happy citizens.
Residents enjoy many freedoms, an excellent educational system, and exceptional health care.They also enjoy gambling and, as could be expected, Denmark gambling laws are modern and clearly written.
Lotteries, horse racing, dog betting, and even pigeon racing are operated under a state-run monopoly. Casino Denmark operations must be licensed and illegal operations are blacklisted. People found to be involved in illegal betting activities face fines and/or imprisonment. Since the new laws were introduced, gaming revenues have exploded.
Danske Spil, who enjoyed a monopoly over the betting market for several decades, still owns the lion's share of the gambling in Denmark market, but other newly licensed international gambling companies are slowly chipping away as they battle for their piece of the market.
We checked the biggest gambling companies in Denmark and created a list of the best Danish online casinos. You can simply pick one of our recommendations below or check our review page: We have the best online casino reviews for our visitors.
In any case, you can be sure that an enjoyable and profitable experience is waiting for you: Start playing at the best casino sites Denmark today!
Best Danish Online Casinos
in 31 May 2023 – Updated List
Rank
Casino
Bonus
Safe & Trusted
Rating
Get Started
Danish rules for online gambling
Online Casinos Denmark
Legislation
Executive Order no. 1274
Lotteries
Legislation
Executive Order no. 1288 & 1262
Online Betting
Legislation
Executive Order no. 1276
Offline Betting
Legislation
Executive Order no. 1275
Poker
Legislation
Consolidation Act No. 83, Executive Order no. 1540
Land Based Casinos
Legislation
Executive Order no. 1290
Let us be clear so that there is no hesitation: The Danish Gambling Act contains regulations for all of the gambling types listed above, but since these are insufficient, additional regulations are brought with executive orders.
In this context, Spillemyndigheden, the agency appointed to monitor and license all these legal regulations, continues to issue its own orders too.
For example, online casino bonuses in Denmark cannot set a wagering rate of more than 10x based on orders from Spillemyndighe.
To summarize, there are three things you need to know about Denmark gambling laws as of 2023:
Legal age for gambling in Denmark
The age of consent in Denmark is 18 and this includes gambling.  Danish gamblers have a wide variety of options when it comes to betting. There are several brick and mortar casinos, Danske Spil outlets, and numerous online operators.
So you must be at least 18 years old to play at online casino Denmark (or bookmaker) sites, but also at other gambling allowing countries, such as Iceland. The Danish gambling laws clearly state this: Offering gambling services to anyone under the age of 18 is strictly prohibited and has very heavy penalties. Danish gambling sites, therefore, have very strict ID verification procedures.
Getting a Denmark gambling licenses
Since new Danish gambling laws were put into effect in 2012, the betting market has been very tightly regulated. Spillemyndigheden has a very thorough licensing process and they are serious about enforcing gambling regulations. They have been actively blacklisting rogue operators as part of their war on illegal gambling.
We need to analyze this issue by dividing it into two: Land-based casino licenses and online casino Denmark licenses. 
1. Online Casino Denmark licenses
To get an online casino Denmark or Danisk krone (DKK) bookmakers license:
You have to apply to the Danish Gambling Authority with four different forms.
The application fee is DKK 292,300 and has to be paid in cash (if you are going to offer casino and betting services together, this fee becomes DKK 409,200).
The license is valid for 5 years and you have to pay DKK 116,900 to renew it.
You can find the necessary forms on the Spillemyndigheden's

how to obtain a casino license page

.
2. Land-based Denmark casino licenses
The Danish gambling laws have different regulations for land-based casinos:
To open a land-based casino, you still need to apply to the Danish Gambling Authority, but you must wait for new applications to be opened first. For example, for the year 2022, license applications opened on January 29, 2022, and closed on the same day: No new land-based casino licenses will be issued until 2023 anymore.
Licensing requirements are overly complex and require investigation of not only the applicant but also of the people he will employ.

License fees may vary depending on the games offered and the location of the casino. More information can be found on Spillemyndigheden's

land- based casino page

.
Tax for Denmark gambling winnings
The future of online gambling Denmark
If we had prepared a list of gambling sites by countries, such as Barbados gambling sites and law, Denmark would be quite low in numbers. While this guide was being prepared, the number of gambling sites allowed in Denmark was very low and we do not expect this to increase in a short time. It is even likely to decrease because, compared to other bookmakers in Europe, Denmark Betting Sites face very stringent restrictions and high tax rates.
As we mentioned above, in addition to the license fees, operators have to pay 20% of their GGR every month as tax. Currently, there is talk of increasing this rate to 28% in the country, and such a decision may cause some operators to decide to leave Denmark. In other words, the number of online slots sites in Denmark may decrease rapidly in the near future and those who want to play the best online slots may have to turn to international operators.
The only exception would be the best online poker sites Denmark: Poker can be licensed independently and remains the most popular game in the country. In other words, we do not think that you will have a problem in finding gambling bonuses and high roller casinos for poker, but you may have to choose global operators for other casino games.
In short, we are not very hopeful about the future of online casino Danish sites, as nothing but more restrictions seem to be in the near future. But there's good news too: Morten Ronde, CEO of the Danish Online Gambling Association (DOGA), thinks the success of legal Denmark betting sites has impacted Finland and Norway. In other words, Danish gambling laws could enable two more European countries to legalize gambling.
FAQ: Your questions about gambling in Denmark answered
Yes, both online and land-based gambling (casinos, casino sites, bookmakers) are legal in Denmark, as long as they are licensed by Spillemyndigheden, the official gaming authority in the country.
With the exception of lottery winnings, players are not liable to pay taxes. Operators, on the other hand, must pay a monthly tax that equals 20% of their GGR (gross gambling revenue).
According to the Gambling Act, only people above the age of 18 are allowed to play online casino games & sports betting. This is also the age of consent in Denmark.
No. 22bet is not licensed by the Danish Gambling Authority and cannot offer its services in the country. However, this does not mean that Danish punters cannot join 22bet: This is still possible.
As of 2021, there are 8 licensed land-based casinos in Denmark. Two of them fall into the category of "cruise casino" and are available only in ships - MS Bergensfjord and MS Stavangerfjord, to be exact.
ROFUS is the name of the self-exclusion list in Denmark. Danish players can register on this list using their NemID and they will be excluded from joining any online casino in Denmark: They won't be able to create an account.
Play at the top Denmark casino sites
Now that you know everything about gambling in Denmark, check our list of approved casinos again to start playing right now. Our list contains new online casinos, best live casinos, and best online casino bonuses: You can pick any operator you like and get an amazing online gambling experience. Keep visiting us to see more options: We update our list of Denmark gambling sites regularly. As always, we wish you good luck out there!
Other articles you might like:
Sign up with the top gambling site for Denmark
The welcome bonus is available to you