Hungary Gambling Sites, Taxes and News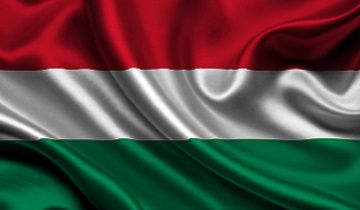 Hungary is a landlocked Central European country with a population of close to 10 million people.
The country became a democratic parliamentary republic in 1989 after several decades of communist rule.
It has gone on to develop a strong economy and is considered a high-income nation.
It is also a very popular tourist destination that hosts over 10 million visitors each year.
These tourists enjoy the beautiful scenery, rich culture, and even the casinos.
In a country whose residents have a decent amount of disposable income, it is only natural that gambling is a popular pastime.
Gambling has been licensed and regulated here since 1991 and, with the exception of lotteries and sports betting, the industry is overseen by the National Tax and Customs Administration of Hungary (the NAV).
Even though Hungary gambling sites laws allow for 11 licensed land-based casinos, the country is currently home to 7.
An outfit called Szerencsejáték Zrt is the body that operates the lotteries and its subsidiary, TippMix, is in control of sports betting.
These are essentially state-run monopolies. To help bolster the monopoly, several foreign internet gambling companies are blocked but players are not prosecuted for placing bets with them.
It should be noted that Hungarian gambling laws are in the process of being updated and it is expected that foreign online operators will be able to procure licenses and operate here.
Top 10 Gambling Sites for Hungary
in 19 September 2023 – Updated List
Rank
Casino
Bonus
Safe & Trusted
Rating
Get Started
What are the Best Gambling Sites and Promotions for Hungary?
There are very few international gambling companies with Hungarian gambling licenses. Because many online operators find the associated costs here to be too steep, they have not obtained Hungarian gambling licenses. Many foreign sites are blocked but players are not prosecuted if they use them.
Hungarian online casino players have a very good selection of reputable gaming companies and bonuses to choose from. Unibet has HUF 30,000 (for more: HUF bookmakers) b in casino bonuses waiting for you and Expekt has bonuses worth up to €100. SportingBet is giving away €300 while Betfair has £300 in extras for new customers.
Other great promotions are found at Winmasters and Novibet where you can claim thousands of dollars. Play Grand Casino's $10,000 in extras will definitely make you feel like a winner.
Just because there are no licensed internet poker rooms in Hungary doesn't mean poker players can't get in on the action. Hungarian online poker players are pretty much free to play at any internet poker site as the authorities will not prosecute them. Even better is the fact that there are a large number of poker bonuses available here too.
Deal yourself in at Betsafe for a 1000 EUR poker bonus or at Bet128 where you can get €500 worth of poker bonuses. If some fish sucks out on the river at Sportsbetting, you won't feel so bad if you cashed in on their $2,000 bonus packages.
Check out Gambling Judge's promotions section for more bonuses that are offered by the biggest and more respected brands in online gaming.
How Regulated is the Hungarian Gambling Market?
As of now, the gambling market is well-regulated with a state-monopoly on lotteries and sports wagering. Changes in the gaming laws, especially with respect to online gaming, are expected to be put in place very soon. The authorities are not presently prosecuting players that use unlicensed foreign online sites.
Is Gambling Legal in Hungary? What is the Legal Gambling Age?
Gambling is legal in Hungary and there are several land-based betting establishments operating here. Many internet casino players are using unlicensed foreign gaming sites due to current online limitations but the new gambling laws are expected to open the market up. In the meantime, those who choose to participate in internet casino gambling with foreign and unlicensed sites do not face prosecution.
The legal age for placing a bet here is 18, which is the same situation as in the other European countries, for example, Italy.
Does Hungary Tax Gambling Winnings?
It's not yet certain what effect the new laws will have on gambling taxation but, as of now, there is no tax on gambling winnings. The one exception is the lottery which has a 16%-24% tax withheld from winnings. Of course, betting establishments pay a great deal of taxes.
What Currencies and Payment Methods do Hungarian Players Generally Use?
The official currency here is the Hungarian forint. This currency is accepted at all gaming establishments. For making payments to internet casinos, major credit/debit cards, prepaid cards like EntroPay and PaySafe, and eWallets such as Skrill, Neteller, and WebMoney are widely accepted. Abaqoos and direct bank transfers also work well.
FAQ about Hungary gambling sites
It's not yet certain what effect the new laws will have on gambling taxation but, as of now, there is no tax on gambling winnings. The one exception is the lottery which has a 16%-24% tax withheld from winnings. Of course, betting establishments pay a great deal of taxes.
Yes, online gambling is legal in Hungary. The players can also use betting sites like most of the European countries.
Yes, poker is legal in Hungary, the gambling industries has been legal in Hungary since 1991. In this country you can also play poker online.
The gambling industry in Hungary is regulated, in some fields, by Court of Justice of European Union (CJEU), with the mention that in this country the internal law is still a big deal.
Other interesting articles you might like: