Gambling in Israel – Israeli Gambling Sites and Laws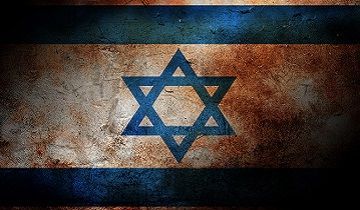 As a Middle Eastern country, Israel has a much-storied history that goes far back into the past. The region has been a part of many empires and its rich cultural tapestry has many influences.
The country's main financial and technological center is Tel Aviv. Jerusalem is the "self-proclaimed" capital,  although most of the international community does not recognize Israel's sovereignty over East Jerusalem.
The population here consists of about 8.5 million people and its citizens enjoy a high quality of life. Led by science and technology, energy, and tourism, this country has a strong economy and an excellent educational system.
Top 10 Gambling Sites for Israel
in 27 September 2023 – Updated List
Rank
Casino
Bonus
Safe & Trusted
Rating
Get Started
Israel's online gambling sector in 2023
What you need to know about gambling in Israel
As mentioned, lotteries and sports betting are legal in Israel. There is also the scope for foreigners to bet at a couple of land-based casinos. However, the Israeli law on Israel online gambling is quite clear that, for the most part, everything else is illegal. It is, nonetheless, possible to win money.
Online casinos in Israel can be played, provided you head to an offshore site. The penal law doesn't cover offshore sites, and since the Israeli authorities don't prohibit gambling in Israel or punish you for doing so, it is possible to win real money at online casinos in this way. As mentioned, though, if you want to wager on sports, we can recommend heading to legal sports betting sites in Israel, as they are perfectly fine if they are operated and run by the state monopoly, ISBB.
Comparing land-based casinos vs. online ones
Discover the best bonuses and Israeli gambling sites
All the types of casinos that Israelis can bet at are based offshore, and many of these sites have immense, tasty bonuses. Not all of them can be claimed in Israeli New Shekels, so you may need to switch over to another fiat (or cryptocurrency) option, such as US dollars, Bitcoins, euros, or others. However, if you want bonuses, they are there for the taking.
As usual, the biggest and most respected brands in the industry have a presence and they are handing out some terrific bonuses to Israeli internet bettors. 5 Dimes will start you off with $50 worth of betting bonuses and claiming $100 in bonuses is a snap at Casino Mate, and Intertops. It's simply too easy to snap up the €100 bonuses that are waiting for you at OptiBet and Casino Floor and the €1,000 welcome bonuses at Red Kings.
Poker bonuses abound as well which is welcome news to Israeli poker players. Bet1128 and TonyBet will give you a big stack of chips with their €500 in bonuses. 32Red, Intertops, and BetOnline deal you a great hand with €1,000 worth of extras while RedBet and Red Kings sweeten the pot with bonuses worth up to €2,500 for Israeli poker players.
Israeli casino bonuses aren't just limited to welcome bonuses, either. Reload offers, casino free spins, special sports betting options, loyalty rewards, and monthly specials can all be found depending on where you choose to play. There are a lot more bonuses and incentives where these came from. Israeli online bettors will find the latest generous bonuses at Gamblingjudge.com.
Israel's online gambling industry explained
Depositing and withdrawing at Israeli betting sites
The official currency of Israel is the Israeli New Shekel (ILS), and it is accepted throughout the country. Most betting sites that exclusively cater to the Israeli market will try and support the shekel. However, this isn't always going to be possible. The good news is that Israelis seldom have trouble getting their hands on US green, and US dollars are the most accepted fiat currency in the online gambling world. On top of that, those who feel tech-savvy can wager with cryptocurrencies such as Bitcoin at many sites.
Those looking to do financial transactions with online gambling sites can generally use credit cards, prepaid cards, and e-wallets like Neteller and Skrill. You can find a top selection of Neteller bookmakers and betting sites, not to mention Skrill bookmakers and betting sites, on our page right here. Israeli online players are strongly urged to check with their preferred gambling site to see what methods are available before signing up.
The general rule is this: e-wallets and cryptocurrencies can be used to obtain your winning quicker than credit cards and bank transfers. Israel doesn't limit the payment methods you can use, so you'll have dozens of options. When depositing with ILS into a casino that doesn't accept it, you may be subject to conversion fees. Finally, there should be no withdrawal fees at casinos that are designed to cater to players in Israel.
Frequently asked questions about gambling in Israel
Before you dive headfirst into betting at Israeli (offshore) casinos, be sure to take a quick look at this brief FAQ guide.
The four brick-and-mortar casinos that do exist are based in Eilat. No online Israeli betting sites and bookmakers are based in the country, save for sports sites run by ISBB and the national lottery betting sites. If the Israeli authorities get their act together, you could see more land-based venues appear across Israel.
Technically, no. However, here's the good news – Israel doesn't have any laws to govern offshore casinos and sportsbooks, and so can't stop you from joining them.
None. Which Israel has consistently said that gambling (again, apart from official exemptions) is illegal, they do not punish anyone for engaging in gambling, whenever and wherever they choose to wager.
There is no official answer to this. In theory, you are allowed to bet between friends, and Israeli law makes for an allowance here. However, the law also states that betting between friends should be "for fun". It doesn't imply that stakes may be used but doesn't specifically say they can't, either.
Israel taxes its residents when they win gambling. It doesn't matter whether it is online, offshore, casino, sports, lottery gambling or anything else. Scroll up to see what kinds of taxes we're talking about here.
Join top Israel friendly betting sites today
Gambling in Israel is commonplace, and for the most part, and nationally acceptable pastime. However, not all sites accept players in Israel or the ILS currency. What countries are allowed at Betclic, for example? If you want to know whether you can play at a site or not, head over to our Israeli reviews and check out gambling sites by country today.