Netherlands Gambling Sites and Laws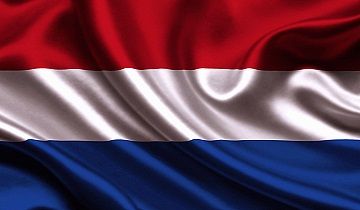 The Netherlands is a European nation that is situated on the North Sea to the east of the United Kingdom and bordering Belgium and Germany. It is well known for its beautiful landscape that features canals, windmills, and fields of tulips. For centuries, the Netherlands has been a big player in international trade and it is the 10th largest exporter on Earth. Nearly 18 million tourists visited the Netherlands in 2017 helping the fast-growing service sector which is also a key element of the economy. When it comes to gambling, Netherlands gambling sites and laws are stringent as of now. 
Gambling in the Netherlands is a state monopoly.  There are several land-based casinos in operation here and they are run by the Holland Casino Group. All proceeds go directly to the Dutch Treasury.  Plans are in the works to privatize all casinos and update the Dutch gambling laws to include internet betting. As it stands, Dutch authorities do not regulate internet gambling which means they are missing out on their cut of the approximately €800 million that Dutch online gamblers spend each year at foreign gaming sites. 
Thus, Dutch gamblers have to depend on other European betting sites or offshore sites that entertain them. Foreign online gambling sites, such as French gambling sites, that accept wagers from Dutch residents face heavy fines but the players are not punished. It is to be noted that there is no such dearth of Curacao bookmakers and betting sites for players from the Netherlands. Let us take a look at the top casino sites the Netherlands has to offer so that we are acquainted with the online betting scenario in the country.
Top 10 Gambling Sites for Netherlands
in 28 September 2023 – Updated List
Rank
Bookmaker
Bonus
Safe & Trusted
Rating
Get Started
What are the Best Gambling Sites and Promotions for Netherlands?
Netherlands gambling sites and laws are a state monopoly. There used to be an online casino run by Holland Casino, which owns the monopoly, but it closed down. There are very few gambling sites in the Netherlands due to the State's interference. This left Dutch online casino players little choice but to seek out foreign operators to get their online casino gaming fixes. 
Many of the world's leading brands in online gaming accept bets from Dutch online casino fans even though they face heavy fines. These gambling sites also offer some very nice bonuses. 32Red, Guts, and Interwetten are highly respected online casinos and they are giving away close to $100 in casino betting bonuses while Whitebet has €100 ready for you to claim as do BetWorld and BetClic.
If you would like to get your hands on up to €150 in casino gambling bonuses then you just need to go to ExclusiveBet. You will definitely feel like a winner when Skybook gives you $1,500 in bonuses. Of course, you already hit the jackpot with the $10,000 gambling bonuses and promotions package that Play Grand Casino is handing out.
It doesn't matter if you are a bingo buff, poker player, lottery lover, or a fan of financials, the promotions section at Gamblingjudge.com has easy to claim daily betting bonuses for you. As an alternative, you may want to take a look at our betting exchange – Belgium gambling sites and law or at Germany betting sites where you can place German bets – no commission charged.
How Regulated is the Dutch Gambling Market?
The Dutch gambling market is currently a state monopoly although there is a move to privatize the industry here. Dutch gambling laws are being amended but have yet to be introduced.  Holland Casino presently oversees all casino operations and other gambling activities. They used to run an online site but it has long since closed down. Gambling sites in the Netherlands cannot make use of virtual currencies but that may see some change in the current scenario.
Among Euro bookmakers and betting sites, the Dutch are relatively tolerant towards online betting. The Netherlands gambling laws are yet to be realized fully but the regulations have come into effect since September 2021. It was the European Commission that helped the Dutch set out a legal framework and law for approved casinos online. 
The newly approved and regulated gambling sites in the Netherlands and new online bookmakers ideal will find government control over their marketing strategies. For example, Champions League betting sites cannot use young people, sportspersons, and athletes for their advertising campaigns. By the end of September, the applications for operational licenses may be sent out under the Dutch gambling laws.
Is Gambling Legal in the Netherlands? What is the Legal Gambling Age?
Does Netherlands Tax Gambling Winnings?
What Currencies and Payment Methods do Dutch Players Generally Use?
As a member of the European Union, the official currency of the Netherlands is the Euro and it is accepted throughout the country. Dutch residents that wish to process online payments to gaming sites have several options to select from. Major credit cards like Visa, Mastercard, and Maestro are most commonly used.
Prepaid cards like Mint and PaySafe are widely accepted as well as eWallets such as Skrill and Neteller. Bank wire transfers can also be used at most gaming sites. Check with your preferred online gaming site to see what payment methods are best for you.
History of Netherlands Gambling Sites
The gambling history of the Netherlands goes back to the Renaissance period. Betting in the Netherlands has been regulated in some way the other since the 14th century. It was only in 1964 that the Dutch government took gambling laws seriously. New online casinos in the Netherlands were prohibited unless they were licensed. 
Earlier, the gambling means were limited to card games, animal racing, and lotteries. Top casino sites in Holland include the Holland Casino enterprise obtained a license in the year 1975. It is the biggest legal casino in the country since then and it is based in Zandvoort.
Over the years, sports betting and online betting have been allowed in the country with exciting betting deposit bonuses for players on the sites.
Netherlands Gambling Laws and Regulations
The Dutch market for gambling has started being regulated since September 2021. Prior to this, the Holland Casino was the be-all and end-all of gambling in the Netherlands. The other top casino site the Netherlands including Holland Casino has to pay the revenues to the Dutch treasury. However, with the recent laws, Netherlands will be open to private and state-sanctioned gambling establishments that pay taxes to the government.
The Dutch players can now bet safely, legally, and securely via the gambling sites by country. Players will need their social security number uploaded on a database by CRUKS which in turn allows responsible gambling. During self-exclusion, players can only make use of the lotteries. 
The limitations on the marketing and advertisement strategies of the Netherlands low-wagering casinos are strict – one cannot involve young people, sportspersons, or athletes as the young generations view them as role models. Thus, best online casino Netherlands have to rethink their promotional content. The gambling legal age in the Netherlands is 18, just as it is in Cyprus. There is a 31% tax on casino operators.
Netherlands Gambling Sites Fees
The gambling sites in Netherlands fees depend on the casino players choose to gamble in. The online gambling Netherlands may not take a registration fee but will require you to verify your financial details and make a deposit. Most online casinos offer free registration along with live betting bonuses so that players get a bigger cashback or chance at winning. The gambling holland tax is based on the gross gaming revenue of slots and casino games for prizes above €449. The tax amount is around 31% of the winnings. The Netherlands lottery tax is subtracted before the winnings are paid out.
What are the Best Netherlands Gambling Sites and Promotions?
How to Choose the Best Netherlands Gambling Sites?
Dutch players are accepted widely across the biggest offshore online casinos in case you do not find best Dutch online casinos.
While choosing some of the top  gambling sites in the Netherlands has to offer, consider the following criteria:
Step 1
Check whether the casino is licensed or not.
Step 2
Take a look at the terms and conditions to understand whether the operator is complaint with the online gambling laws legal age.
Step 3
Go through the gaming gallery.
Step 4
Check if there are self-exclusion services available with the casino.
Step 5
Consider betting reload offers under offers and promotions.
Step 6
Read all the customer reviews and feedback on the Internet.
Top 4 Games Available on Netherlands Gambling Sites
There are a large number of sports betting Netherlands-specific options as well as card games.
The following few games are commonly found on the best Netherlands gambling sites :
Mobile Experience on Netherlands Gambling Sites
The mobile experience on the Netherlands no wagering casinos is quite smooth. Most of the casinos are shifting to mobile interfaces that allow players ease of access. New Dutch online casinos make the mobile experience much better – one can make use of any platform i.e. Android or iOS or screen resolution.
Recommended Payment Methods on Netherlands Gambling Sites
Prepaid cards like Mint and PaySafe are widely accepted as well as eWallets such as Skrill and Neteller. Bank wire transfers can also be used at most gaming sites. Check with your preferred online gaming site to see what payment methods are best for you. The Netherlands offers a handful of Boku betting sites and Trustly betting sites for players who use these methods. Players may find some no-registration casinos the Netherlands has to offer in the form of social casinos or offshore sites.
Bookmakers and betting sites operating within the country make use of payment methods such as bitcoin, PayPal, and VISA cards.
Pros and Cons of Netherlands Gambling Sites and Laws
PROS
Players get access to a large array of games.
Gambling is well regulated within the country.
The winnings of the state-owned establishments go to the state treasury instead of an offshore casino.
There are handsome bonuses and promotions.
CONS
The laws may be a bit too strict if you wish to play unsupervised.
There is a tax on the winnings – only if you win above €449.
Poker is restricted within the country.
FAQ about Netherland gambling sites
Yes, you can gamble legally in the Netherlands as long as you are doing it at a licensed operator, all the unlicensed form of gambling are out of the law in the Netherlands.
Yes, you can gamble online in the Netherlands but only on Netherlands-based websites.
Yes, but only since 2019 when Remote Gambling Bill passed the parliament the poker was illegal in the Netherlands for years.
Yes, Netherland Gambling Industry, allowed players to gamble in Amsterdam, one of the most popular casinos is Holland Casino own by the state government.
Gambling Netherlands – Concluding Thoughts
Among all the European countries, Netherlands is one such country that is rather liberal when it comes to gambling. There are ample Netherlands low wagering casinos and the Netherlands no wagering casinos. However, the laws and regulations make the affair quite formal. Players can gamble legally if they are willing to pay the tax and play fair. This ensures responsible gambling and safety during online wagering.
Be it sports wagering or casino gambling, Netherlands has finally opened up to private betting sites with licenses in place. Go through the array of games on the sites so that you can decide which online betting site to spend your money on.
Sign up with the top gambling site for Netherlands
The welcome bonus is available to you