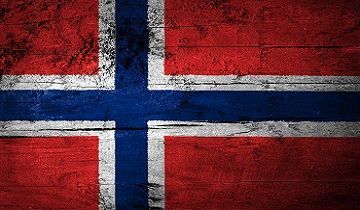 The beautiful Scandinavian country of Norway sits on the coast of the North Atlantic and shares borders with Sweden, Finland, and Russia. The nation is well-known for its awe-inspiring scenery, long summer days, and a high standard of living.
It is also respected for healthcare, social programs, and a very low unemployment rate. With so many people having a fair amount of disposable income, it should come as no surprise that Norwegians love to gamble.
Top 10 Gambling Sites for Norway
in 29 September 2023 – Updated List
Rank
Casino
Bonus
Safe & Trusted
Rating
Get Started
Gambling in Norway – A brief history
The Norwegian gambling landscape in a nutshell
Gambling in Norway is run by a state monopoly operated by Norsk Tipping and Norsk Rikstoto. Norsk Rikstoto oversees horse racing while Norsk Tipping takes control over the lottery, sports betting, poker, and a few other activities. There are currently seven casinos and six horse racing tracks operating in this country and residents are allowed to place online bets with state-run sites.
It is technically illegal to place wagers with foreign gaming operators but players are not punished for doing so. This means that Norwegian online casino players are more or less free to participate in online gaming activities with foreign sites. The only real attempt to stem this practice was the introduction of the Payment Act which requires banks to block credit card and debit card transactions with gambling sites. Luckily, there are several easy ways to get around this.
Top Norwegian gambling sites in 2023
Gambling on slot machines in Norway
Slot machines are an oddball. While officially, they fell under the Lottery Act of 1995, being games of chance that were deemed legal, they were effectively banned in 2007. This was primarily down to a sudden surge in the number of people taking advantage of loopholes to play slot machines in Norway. In 2009, Norway introduced Interact Video Terminals, or IVTs, in line with other Scandinavian countries. These require a specific card (a gambling card, which Norwegians can fund) to play them. The same card can be used for Norwegian licensed online casinos, such as Deluxino, and for online gambling in Norway in general. Other games of chance in Norway, such as online roulette and table poker games at casino sites in Norway, also require players to use this card.
Norway's online gambling regulations explained
International gambling companies
In previous years, many of the top casinos in Norway (according to the number of people who play there) were offshore casinos. These are Norway-friendly online casino sites but not licensed in the country. Of course, the Norwegian authorities only want you to play at casino sites licensed in Norway. Until recently, the big question was, "is online gambling legal in Norway when dealing with offshore casinos?
The answer is no. However, the Norwegian authorities didn't do anything about residents playing at foreign sites. That was until 2019. A new law established in 2020 means that foreign gambling companies will be blacklisted and fined if they offer their services to Norwegian players. The result has seen a wealth of casinos withdraw from the Norwegian market. Moreover, many of the payment providers commonly associated with those sites have also opted to leave the industry. This has left Norwegian players feeling the pinch and forced to play at sites run by the state monopoly. It is a move that has been repeated in many other European countries, despite going against the EU's freedom of competition laws. However, as Norway is a member of the EEA and not the EU, there is seen to be wiggle room in their approach.
Depositing and withdrawing at Norwegian gambling sites
Frequently asked questions about gambling in Norway
If you still have questions about online casino sites in Norway, then don't hesitate to read this brief FAQ guide before seeking out the best online casinos in Norway.
Online gambling on slot machines is legal in Norway, assuming you have a state-sponsored charge card and only play at Norwegian licensed casinos or on land-based IVTs.
As of May 2020, bingo games are now legal for online gambling in Norway under the terms of the revised Lottery Act.
No. Even if you engage in gambling activities at offshore sites, only the operators who make their services available in Norway are liable to be punished.
Norway's gambling laws state that anything you win at a Norwegian-licensed site is exempt from taxes. However, anything won at offshore sites in the gambling industry is technically liable for income tax and is not given the same tax-exempt status.
Find and play at top Norwegian gambling sites today
Now that you know about the country's gambling laws, it may be time to find top casino sites in Norway. Whether you're looking to play at Norway-friendly low wager casinos or fancy something for high-rollers, our best casino sites in Norway will cater to all needs. Head over to our review section to search gambling sites by country (Norway) today.
Other related articles you might like: