Singapore Gambling Sites and Laws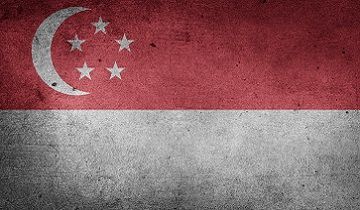 Singapore, often referred to as the Lion City, is a sovereign island city-state located in Southeast Asia.
It covers a mere 719 square kilometers and with over 5.5 million residents; it is the third most densely populated nation on Earth.
It is also the third most popular gambling destination on the planet behind the Macau gambling industry and Las Vegas.
Over 17.4 million tourists visited Singapore in 2017 and many of them came to gamble.
One might think that the third biggest gambling destination in the world would be saturated with casinos and other gaming facilities, but, believe it or not, there are only two casinos operating here.
One might also be inclined to think that Singapore's gambling laws are fairly liberal but that assumption is also false. Gambling in Singapore is a tightly regulated and restricted industry.
For instance, the number of casinos allowed to operate here is capped at two and in order for a Singaporean citizen or permanent resident to enter a casino; a $100 entry levy must be paid.
2015 saw a 10% decline in casino revenues and industry experts predict this decline to continue into the near future. Part of this can be attributed to the fact that there have been fewer visitors from China, with their currency, Renminbi.
China's anti-corruption draft has put a bit of a scare into many wealthy Chinese high-rollers who have contributed greatly to the Singaporean gambling industry's multi-billion dollar profits for many years.
Top 10 Gambling Sites for Singapore
in 28 September 2023 – Updated List
Rank
Casino
Bonus
Safe & Trusted
Rating
Get Started
What are the Best Gambling Sites and Promotions for Singaporeans?
The good news for Singaporean online gamblers is that many of the top-rated brands in internet gaming accept Singaporean players. This also applies to Thailand gambling sites. The bad news is that Singapore's gambling laws make internet betting illegal.
Players actually face stiff penalties if they are caught participating in online betting activities. Payment processors are ordered to block transactions between residents and gaming sites and the authorities actively block gaming sites.
With that said, Singaporean online casino devotees that don't mind taking a risk can cash in on some pretty sweet bonuses. New customers of Winner, Bet Adonis or Exclusive Bet can easily claim casino betting bonuses. Casino Mate, Party and LSBet are offering up to $100 in welcome bonuses.
These awesome bonuses and promotions aren't limited to just online casinos. There are poker, bingo, sports betting, and all sorts of other bonuses available and they are found in the promotions section at Gamblingjudge.com.
How Regulated is the Singaporean Gambling Market?
The Singaporean gambling market is heavily regulated. The Casino Regulatory Authority of Singapore oversees the operations of casinos. Singapore Pools is a monopoly that runs the national lottery which includes lottery-style sports betting. Internet betting is strictly forbidden and authorities heavily penalize both operators and players.
Is Gambling Legal in Singapore? What is the Legal Gambling Age?
With the exception of internet betting which is illegal, just as it is at Jordanian gambling sites, gambling in Singapore is legal, licensed, and regulated. Singapore citizens and permanent residents who wish to enter a casino must pay a $100 fee that allows them access for 24 hours. They also have the option of paying $2,000 for an "annual membership". The legal gambling age in Singapore is 21.
Does Singapore Tax Gambling Winnings?
Singapore does not tax gambling winnings, just like Cambodian gambling sites and law does,  but the $100 levy that is charged to residents that enter a casino could be described as a tax. Casino operators pay taxes on gross gaming revenues.
What Currency and Payment Methods do Singaporean Players Generally Use?
The official currency in Singapore is the dollar and it is accepted throughout the country. Due to strict anti-online gaming laws, Singaporean payment processors are directed to block transactions between residents and gaming sites.
This severely limits the number of payment method options. Credit cards and bank wires are liable to be declined which leaves the use of eWallets such as Skrill, Neteller, and Eco as the best methods. Many prepaid cards are also widely accepted.
It is strongly advised that Singaporeans check with their preferred gaming site to find out which method is best for them. Don't forget to read the in-depth online casino reviews at Gamblingjudge.com.
FAQ about Singapore gambling sites and law
Yes, if the operator has a certificate approved by RGA.
In general, the lottery industry is prohibited in Singapore, but you can still find some public lotteries with a CGHA certificate.
The citizen and permanent residents from Singapore are allowed to gamble if they are at least 21 years old.
Yes, you can pay a bill between 5-50.000 S$ or up to 3 years in jail if you are the owner. If you are just a participant, you can pay a bill of up to 5,000S$ and up to 6 months in jail.
Other interesting articles:
Sign up with the top gambling site for Singapore
The welcome bonus is available to you