China Gambling Sites, Bonuses and Law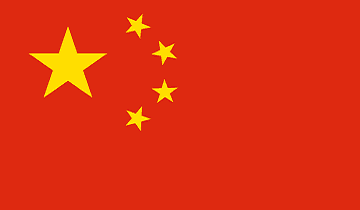 Seeing that Chinese residents spend billions of dollars on gambling every year, it's hard to believe that most forms of gambling are illegal here.
While most methods of betting are allowed in Hong Kong and Macau gambling industry, the mainland Chinese are restricted to a couple of state-run lotteries that include sports wagering in their repertoires.
This doesn't mean that gambling doesn't occur on a very wide scale. Illegal casinos, card rooms, and other betting establishments are well-known to operate there, which is almost the same situation as in Japan betting and gambling sites case.
If you were to read (and believe) the newspapers and television in China, you would be left with the impression that large scores of illegal gamblers are arrested, fined, and imprisoned almost every day.
While it is true that China takes a hard-line position against gambling, the reality is that authorities don't imprison millions of people for illegal betting. Generally speaking, those who do get busted are usually fined.
The state has also been largely unsuccessful at fighting their war on illegal online wagering although the authorities have been able to block international gambling companies.
They have also had a certain amount of success in blocking financial transactions between online sites and Chinese users. Still, many online gambling sites accept bets from China, among them, are gambling sites in Thailand.
Top 10 Gambling Sites for China
in 28 September 2023 – Updated List
Rank
Casino
Bonus
Safe & Trusted
Rating
Get Started
What are the Best Chinese Gambling Sites and Promotions?
While there are no licensed online gaming sites operating out of China, many foreign sites, including Hong Kong gambling sites and also Hong Kong betting sites, and other types of gambling, offer their services to Chinese customers. Some of the best and biggest online gambling companies serve this very lucrative market. Pinnacle, Jenningsbet, and Matchbook are some of the top brands in the industry who allow Chinese customers to use their online casino facilities.
Trusted names like 188bet, SBObet, Triobet, and Winmasters are also available to online gamblers here. Some great bonuses are also available to this market. Skybook has $1,500 casino bonuses available.
Many more casino bonuses await Chinese customers and they are found in Gambling Judge's promotions section. Find an easy to claim bonus that is being offered by one of the world's best online casinos.
How Regulated is the Chinese Betting Market?
With the exception of state-run lotteries, there is no gambling available in China and therefore no regulations. Illegal gambling falls under the jurisdiction of the Criminal Law of the People's Republic of China.
If caught in the act of illegal betting, offenders face penalties ranging from fines to imprisonment. It is true that the authorities have busted their fair share and of the illegal gamblers but the numbers are not nearly as high as the state would lead you to believe.
Authorities have also taken a firm stance against online betting but while they have their successes, internet gambling is alive and well in mainland China.
Is Gambling Legal in China?
With the exception of lotteries which include state-run sports lotteries, gambling is not legal in China and offenders face the possibility of imprisonment. However, they're usually just issued a fine. Even though gambling is illegal in China, the country is well known to host illegal casinos and other illegal betting venues.
Does China Tax Gambling winnings?
There are only state-run lotteries for Chinese residents to legally gamble on and if you are lucky enough to win more than 10,000 RMB then you'll be charged a 20% tax on those winnings. Any lottery winnings that total less than 10,000 RMB are exempt from taxes.
What Currencies and Payment Methods do Chinese Players Generally Use?
One of the areas that the Chinese government has had success in its battle against online gambling is blocking financial transactions between residents and online casinos. This means that residents that are looking for payment methods to deposit and withdraw funds from their gambling accounts are quite limited. But you can use HKN bookmakers and betting sites in Hong Kong if you want to gamble.
Chinese players commonly use eWallets when they are looking to perform financial transactions with online casinos. It is recommended that Chinese online gamblers check with their online operator to find out what method of payment is acceptable. But wait, this is not all, if you want to learn more about another Asian country where gambling is legal, read our article about Philippines gambling sites and laws to keep yourself up to date.
Frequently Asked Questions
No. Chinese does not permit online gambling. Moreover, they try and blacklist offshore sites and will try to punish you if you visit foreign, offshore, and international casinos. A decent VPN is required if you want to bet online.
You can wager at land-based venues in Hong Kong and Macau. If you want to bet online in China, then you'll need to fire up your VPN and head over to a trusted, secure, and safe offshore casino. You can find those right here on this page.
A combination of reasons, really. China is internationally obligated to respect the laws in place for unique regions, such as Macau and Hong Kong. Moreover, as it is not part of the mainland, China uses Macau to raise revenue form gambling tourism. Yes, it is hypocritical.
Yes. There are a handful of Chinese lotteries that you can play. However, they pale in comparison to more established international lotteries, such as the Euro Millions, Mega Millions and Powerball lotto.
Other interesting articles: