Online Casino South Korea & Gambling Laws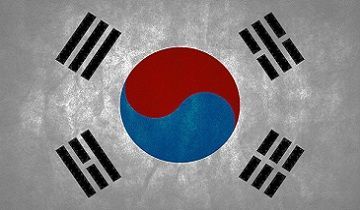 The history of South Korea dates back to before 8000 BC and it has developed into one of the world's most advanced and richest nations.
Citizens enjoy a high-income economy, excellent education, and top-notch health care which translate into the world's third highest life expectancy.
This country is a leader in technology, transportation, and tourism. Millions of people visit here every year. The government aims to see 20 million tourists per year by 2017.
Aside from the cultural experience, history, and grand architecture, South Korea also boasts around 30 land-based casinos and 3 horse racing tracks.
However, as we will explain below, online casino South Korea sites do not exist in the country.
Top 10 Gambling Sites for South Korea
in 27 September 2023 – Updated List
Rank
Casino
Bonus
Safe & Trusted
Rating
Get Started
Gambling in Korea is strictly monitored
With the inclusion of online gambling, one would think that residents have more betting options than most others but that isn't so.
The answer to is it illegal to gamble in South Korea is not very simple: While some forms of gambling are legal, the majority of them are illegal – especially the online ones, i.e., South Korea online casinos.
In fact, South Korean players have very few legal gambling options. All those casinos? Except for one, they're just for tourists. All those online gambling sites? Forget about it.
The internet is closely monitored and gambling sites are blocked. Korean players are prohibited from almost all forms of gambling. The only exceptions are a few activities that are specially legislated. In general, however, we can say that the gambling industry does not exist.
The legalized betting options include horse racing, bicycle racing, and wagering on a handful of sports like baseball, basketball, volleyball, wrestling, and golf.
There are also a few lotteries that Koreans may participate in. All of these activities are regulated and controlled by various government ministries.
South Korea gambling laws are not "friendly"
Would you like to know the kicker? These laws apply to Korean residents where ever they are. Not only are they prohibited from gambling in South Korea, but they are also prohibited from gambling in other countries. In other words, South Korea online gambling is restricted literally everywhere. The authorities don't just issue empty threats either. Many South Koreans have been heavily fined and imprisoned after being caught gambling in places like Macau and Las Vegas.
Incredibly enough, many Korea players take their chances with Korea gambling sites despite the strict South Korean gambling laws and the threat of severe penalties. As technologically advanced as the nation is, it still cannot get full control of internet activities.
What are the Best Gambling Sites and Promotions for South Koreans?
Those who really want to gamble at online casinos have their choice of the biggest and most reputable online gambling operators to pick from. Many of these sites also give South Korean online casino players some very attractive bonuses. Campeonbet, LSBet, Zigzag Sports, and Intertops are open for business to South Korean online casino players and they are all offering up to $100 in bonuses.
Those looking to claim an easy €100 are in luck at Mozzart, BetShah, and Fezbet as well as at 18Bet, 1xBet, and Melbet. How would you like to receive a higher casino bonus package? You can easily get them at Cloudbet, CasinoFair, 1xBit, and Spin Sports. 888 Sport will knock you out with their casino bonus packages.
How Regulated is the South Korean Gambling Market?
In other words, is gambling illegal in Korea? The few forms of gambling that are available to local gamblers are operated and closely monitored by various government ministries. The regulations are strictly enforced both at home and abroad. It is a near-impossible task to monitor all of the internet activities here but the authorities do their best. Internet monitoring is quite pervasive, foreign betting sites are blocked, and banks routinely block transactions related to internet gaming – casino gambling sites.
Players from South Korea are limited to a few forms of legal betting. Horse racing, bike racing, lotteries, and a few Toto-style sports betting options are available. All of these are government monopolies. Of all the casinos in South Korea, citizens may only enter one of them.
All the rest of the casinos only allow foreigners. Online casino South Korea sites, on the other hand, don't exist at all. If you want to play craps online, for example, there are no local options. In other words, the answer to is online gambling is legal in South Korea question is no: Online gambling South Korean activities are strictly forbidden, and online casino sites do not exist in the country. This means internet gambling is illegal and unlike many other jurisdictions that have similar laws, South Korea actually enforces these laws.
The legal Korean casino age (legal gambling age in Korea) is 18. South Korean tax laws place a withholding Korean lotto tax between 22% and 30% on lottery wins for local residents but there are no taxes on other real money gambling wins. The government collects revenues from the operators. Due to South Korean gambling laws, online casino winnings are not subject to any taxes because they don't "exist" legally.
Once again, the answer to is gambling legal in South Korea question is yes but this is a very "limited" yes: Korean casino regulation clearly states that online gambling is strictly forbidden and only a couple of gambling types are legal, as long as they are offered "physically".
The Won is the official currency of South Korea and it is accepted anywhere in the country. Making payments to South Korean online casinos can be a bit dicey. South Korean gambling laws clearly make online casinos South Korean sites are illegal and credit card transactions can be easily traced.
With that said, there don't appear to be any cases of players being prosecuted for depositing with a credit card. The better options are the use of eWallets like Skrill and Neteller. It is also recommended that the accounts be in Euros as not a lot of online sites offer the Won as a currency option. We recommend starting with our lists for VISA bookmakers and betting sites and Skrill bookmakers and betting sites.
About Gambling in South Korea
The Future of Online Gambling South Korea
If we had a list of gambling sites by country, South Korea would arguably be at the bottom because there are no online gambling sites in the country. So, the only option to play at South Korean betting sites and bookmakers is to choose offshore operators. Frankly, we do not think that this situation will change in a short time. Legal gambling is not a priority for the government or Korean players. Most players already realize that when they choose offshore operators, they can benefit more efficiently from promotions such as a deposit bonus and services such as a live casino.
In other words, even if there were local operators, it would not be possible for them to compete with offshore sites in these matters. Therefore, there is no serious demand for legal gambling, and for the same reason, we do not expect any changes in the laws of the country in the near future.
Current laws prohibit online gambling regardless of platform. In other words, it doesn't matter which platform (mobile/desktop) you play on. Therefore, the current bans also cover mobile casino sites. There are no mobile gambling apps either, as there are no local South Korean online casinos.
If you prefer offshore operators, you can use their apps, but keep in mind that this is also subject to some restrictions. Official app stores (App Store & Play Store) have to comply with local laws, meaning they take into account the laws of each country when determining their content. In South Korea, you won't find an app that allows you to play or place bets for real money in any of these stores: Search results will be filtered.
Android users can solve this problem by downloading the relevant mobile application as an APK file from the casino site and installing it manually. Unfortunately, iOS users do not have such a chance. However, keep in mind that nowadays there is no need for an app for the mobile casino experience: you can simply opt for the mobile versions of the online casino South Korea sites, no matter what operating system you are using.
Our Criteria to Picking the Best South Korea Online Casinos
Best Casino Games for Online Casino South Korea Players
The best South Korean online casinos offer thousands of games in different categories, each of which allows you to win real money. In this respect, it is important to prefer sites that work with top-tier suppliers (e.g., NetEnt, Microgaming, etc.) and to give importance to both quality and quantity. If you're just starting out and confused by so many options, we suggest you prioritize the games listed below. Because these games are the most popular, they offer the highest winning potential, and you can find them on all online casino South Korea sites.
Blackjack: Blackjack is the most popular card game because it is easy to learn but difficult to master. What you have to do is to reach 21 points or beat the dealer's hand. Since it is one of the games with the highest RTP, it is possible to achieve an incredible winning potential with optimal gameplay. You can start playing blackjack right now with an advantageous bonus by choosing from our recommended South Korean online casinos.
Roulette: Roulette is a game with three basic variants: American, European, and French. They all have the same goal: to predict where (or what color) the ball will land on the wheel. These variants differ from each other in terms of betting options and house edges. In this regard, European and French roulette games have a higher RTP ratio.
Slots: Slot machines are the most popular game in any casino because they are both fun and require no experience. To win, all you have to do is land identical symbols next to each other on a pay line. If you prefer progressive slots, you can even win millions. Every site in our list of the best South Korean online casinos has at least one bonus for slot games.
Poker: Online casino South Korea sites usually offer poker in two formats: video poker games that resemble slot machines, and classic poker games played on the table. Both require skill as well as luck, and video poker games in particular have RTP rates that rival blackjack. If you're new to poker, we recommend trying these machines first.
Making a Casino Payment South Korea
After making a win, you want to withdraw it as quickly as possible. This is possible if you make the right choices, but due to legal restrictions, there are some things you should pay attention to, especially at online casino South Korea sites.
Do not use bank transfers. Do not use wire transfers for both deposits and withdrawals. Gambling-related money transfers at South Korean banks are closely monitored and suspicious transfers are seized.
Do not use MasterCard. Do not use MasterCard for withdrawals as MasterCard itself does not allow the use of its own cards in South Korea for withdrawals. (You can still use it to deposit, check out our list of MasterCard bookmakers and betting sites.)
You can use electronic wallets. In terms of practicality, e-wallets are still your best option, and we recommend choosing service providers such as PayPal, Neteller, and Skrill. To get started, check out these lists: PayPal bookmakers and betting sites & Neteller bookmakers and betting sites.
Cryptocurrencies maybe your best option. Blockchain transfers cannot be traced, and it is not possible to seize them. You don't have to share your credentials either. Therefore, cryptocurrencies may be the best option to use in countries with strict regimes like South Korea.
FAQ About South Korea Online Casinos
No, online gambling in South Korea is not legal. Land based gambling is kind of legal for a limited number of betting options.
If they take necessary precautions, yes. The majority of Korean players use a VPN to access the South Korea online casinos and hide their identity.
Of course. Once you join, you can take advantage of many different promotions such as welcome bonuses and free spin offers.
We recommend using blockchain transfers and electronic wallets. Wire transfers and credit card payments are risky.
Yes, but only for lottery winnings. There is a tax of 22% - 30% on lottery wins. There are no taxes for other types of gambling because they are considered illegal.
No. There are almost no casino sites that support Won. Your best bet is picking a currency that is similar to Won in value, to avoid exchange fees as much as possible.
Play at Safe and Legal Online Casino South Korea Sites
We know how important it is to get a safe and legal gambling experience: For this reason, we only recommend licensed online casino South Korea sites with positive reputation. Our list of South Korea online casinos contains dozens of names and at least one of them will be right choice for you. Pick one now, register, and start playing today – it is that easy. As always, we wish you good luck out there!
Sign up with the top gambling site for South Korea
The welcome bonus is available to you