Best Golf Betting Sites and Bookmakers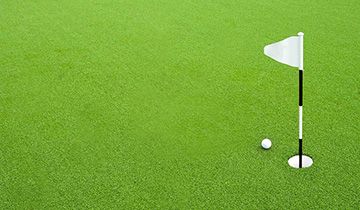 Unlike many other sports, golf requires a player to finish with the lowest score. Professional players usually play on 18-hole golf courses that are of unique design and feature "hazards" such as sand traps, water, and forms of rough.
They hit a small ball with various clubs with the aim of hitting the ball into a 4.25-inch hole using the fewest strokes. The game has been played since the 15th-century and is now one of the most widely followed sports on the planet.
Professional golfers play in various tournaments throughout the year which means that bookies are often busy taking golf bets.
The best golf bookmakers will be able to provide punters with no shorting of betting opportunities, such as lots of markets and competitions to bet on, as well as the possibility to place golf bets with bonus funds and other goodies, overall golf is one of the hardest sport to bet on.
One of the characteristics of modern golf is that it is popular among both men and women. Women's golf is a huge draw and female players enjoy a similarly high-profile and earning potential as their male counterparts.
Male dominated sports like baseball and American football are mostly bet on by men but women's golf provides bookies with a lot of female customers. Golf betting is a big business.
In this guide, we will show you the ins and outs of playing at golf betting websites. On top of that, we'll also introduce you to a host of the best golf betting websites you can find online. With that in mind, let's begin.
Best Golf Betting Sites
in 01 November 2023 – Updated List
Rank
Bookmaker
Bonus
Safe & Trusted
Rating
Get Started
Golf Betting Bonuses
One of the ways that internet bookmakers get you to bet with them is by offering lots of bonuses. If you make a deposit at William Hill or Campeonbet you are eligible for a €100 bonus.  Bwin and 12Bet will give you €50 in golf betting bonuses while cryptocurrency bookies, such as 1xBit will provide up to 1BTC for you to bet on golf.
Maybe you want a little more? How about the €200 bonuses at 10Bet or the $1,000 bonuses at Sports Betting? These bonuses will definitely go a long way towards making your golf betting experience a profitable one.
There are a lot of other kinds of bonuses for golf bettors. Various money back betting offers and free bets are available and so are enhanced odds. Some golf sportsbooks will dramatically boost the payout on winning accumulators.
Speaking of accumulators, many sites offer "Acca Insurance". If you have, for example, a 5-fold golf parlay insurance and one of your predictions is wrong then you are normally out of luck but if you opted in for Acca Insurance then you can miss one and still be a winner. William Hill and Bwin are just some of the many golf sportsbooks that offer acca insurance.
Most of the top-rated bookies offer a whole bunch of live play betting opportunities too. Be sure to check out the promotions section at Gamblingjudge.com to find the best golf bonuses and promotions. With our page, you may even come across top golf bookmakers offering free bets as well as the deposit deals listed above.
Best Live Stream Golf Betting Sites
Sure, most major golf events are carried live on network television but watching a golf match at your bookmaker on live stream is an entirely different experience. Television commentary is fine for some but others love the plethora or betting information that is offered on betting sites with live streaming.
Instead of idle banter and television commercials, live stream viewers are given a continual supply of helpful statistics, related news, updated odds, and betting tips among other things. Live golf streams are tailor-made for those who want to place live golf bets.
If you want a golf sportsbook that offers this feature then you should check out Unibet or Sporting Bet. You can enjoy live feeds at Bwin, and William Hill as well as at Unibet and Betsson.
It's easy to find the best live golf stream bookies by using the bookmaker database at Gamblingjudge.com. Don't forget to take advantage of all those bonuses!!
Best Live Betting Golf Bookmakers
The popularity of golf is huge these days, you can find this sport at the best live betting sites and bookmakers. Live golf betting goes hand-in-hand with live streaming. Players can choose from a large number of live bets which are having their odds constantly adjusted.
If your favorite golfer gets off to a rough start then you can take advantage of better odds if you think he/she will recover and win. You can bet on a player's round total or if he/she will get a birdie on the upcoming hole.
Some of the best golf sportsbooks for live betting are Betfred and Betsson. You can also take advantage of in-play action at William Hill, Unibet, and Bwin, as well as at Campeonbet. These bookies offer the widest range of live golf betting options and most of them have some great live bonuses and promotions.
Bookies with Largest Golf Betting Markets
When you choose a sportsbook you will want to be sure that they will provide you with the most betting options. For most of us, it isn't enough to be limited to just a couple of bet types.
Golf bettors want to be able to choose from as many wagering opportunities from the most amount of events. Coincidentally, bookmakers want to give you these choices because it means that more bets are being placed.
Some of the best sportsbooks for golf include the usual array of industry leaders like William Hill but other golf betting sites like Unibet, Betsson, Bwin and Betfred, also offer a lot of bets on the most events. So do 1xBit and Expekt. Golf fans can get plenty of action at Campeonbet, and Parimatch as well as 12bet.com.
There is no shortage of great sportsbooks to choose from when you want to bet on golf. Visit Gambling Judge to find the best bookies and the biggest bonuses.
Types of Golf Bets
Generally speaking, golf doesn't offer quite as many bets as other major sports but there are still plenty to choose from. The most common type involves picking a winner. This isn't as easy as picking a winner in other sports because there are so many participants to choose from but you can usually get paid well if you pick correctly.
This is especially true if you choose a long shot. A bettor can choose to wager against a player by choosing the rest of the field and odds on winning margins, round and tournament scores and front/back 9 over/unders are offered by some bookmakers. Punters also like to pick the winner of head-to-head matchups (check here our head-to-head sports betting guide), such as Tiger Woods vs Phil Mickelson. In 2019 James Adducci placed a bet of $85,000 on Tiger Woods winning at odds of 14/1 with William Hill. He ended up with one of the biggest winning bets in history, of $1.2 million.
There are some interesting prop bets available too:
Will the tournament winner be over or under the age of 30.5 years old?
Who will the winner hug first?
How many eagles will happen on a certain hole?
Will there be a playoff?
The list goes on and on. The great thing about betting props is that you don't really need to know much about golf or the players. Many of these bets are a coin toss but they will keep even the most casual fan glued to the live action.
Bookmakers with the Best Coverage of Live Events
Lots of bookies give punters a lot of betting options but some golf sportsbooks pull out all the stops to ensure the bettor has the best wagering experience and stays involved in the betting action. The best bookies in the world offer customers up-to-date golf news such as injury updates and weather conditions.
They also constantly adjust betting odds for those live wagering enthusiasts and they offer in-depth statistics along with insightful analysis and betting tips. William Hill's "In-Play Radio" is a great source of helpful information as are the several podcasts that are featured at a lot of sites.
Golf bettors that use Expekt, 12bet.com and Parimatch will definitely be given awesome coverage of the major golf events like the British Open, Masters, US Open or PGA Championship.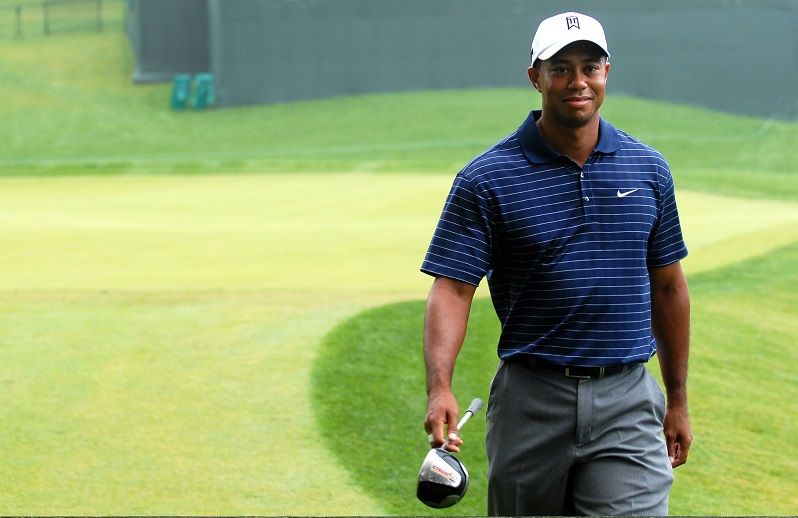 Golf Betting Sites with the Best Odds
One of the surefire ways to find the best odds is to use one of the many websites that are dedicated to providing you with live odds comparisons. This saves bettors a lot of time and hassle. Odds change with the blink of an eye and it is important to get your bet in quickly when you see the most favorable scenario.
Expekt claims to have the best available odds anywhere. This golf sportsbook has one of the lowest betting margins in the industry which means that punters are offered the best prices. They have a lot of competition from the other industry giants like Betsson, Betfred and Unibet. William Hill, Bwin and Parimatch are also destinations for bettors that want the best golf odds.
Golf Bookies with the Best Payment Options and Highest Betting Limits
If you like to bet bigger amounts than the average recreational golf betting enthusiast then you need to look for high stakes betting sites. Pinnacle boasts that no bookmaker accepts higher bets than they do. Betting limits vary from sport to sport there but these limits are usually in the tens of thousands of dollars.
This one is also a sportsbook that offers their customers a large number of payment methods. High betting limits and multiple payment options are characteristics of William Hill and Betsson along with Bwin, 1xBit, and Unibet.
Heavy hitters should remember to check Gambling Judge to find the biggest bonuses and best promotions.
Conclusion
Betting on golf can be as frustrating as playing golf but it can also be entertaining and profitable. If you are going to bet on golf then you are advised to pick a sportsbook that offers a lot of wagering opportunities on the most events. Fortunately, you've come to the right place, and we've got plenty of the best online golf betting sites represented right here on this page.
Look for the best odds bookmakers, biggest bonuses, and those important extras such as live streaming, live betting, information, and mobile betting. This way you can follow the action and find favorable betting opportunities even when the game is on. Good luck teeing off on your bookie!!
Frequently Asked Questions
Absolutely. Almost all major sportsbooks and online bookmakers offer golf markets. As with all sports, the biggest brands will carry far more potential selections and events for you to bet on than their smaller counterparts.
Golf odds are typically shown in decimal format. This shows you the amount you can win if you bet $1, £1, or €1 as a stake. You are free to alter the odds into fractional or American formats if you want, but decimal odds are more practical.
You will win a golf bet in the same manner as other sporting bets, such as football, tennis, or baseball. If the event you have bet on comes true, then you're going to net a win based on the odds offered and your stake size.
Parlaying is trickier in golf than with other sports but is still possible. You will typically need to play several lines/selections on the same ticket. If one event comes true, the winnings from it will be used as the stake on the next chronical event, and so on.
There isn't one app that stands out over others. However, the best betting apps for golf will be those that provide the full scope of markets and selections, have an easy-to-use betting slip, and can facilitate live streaming, bonuses, and in-play betting.
What is the best golf betting site?
Other interesting articles: