Valorant betting guide: All you need to know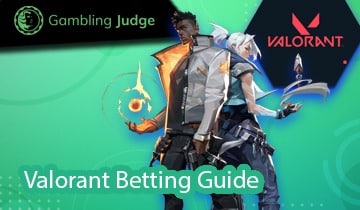 Valorant betting is a lucrative option for those who understand how esports gambling works. However, you might need guidance if you are new to betting on first person shooters like Valorant.
In this article, we highlight the best Valorant betting sites and tell you how to place a Valorant esport bet.
Additionally, we touch on Valorant betting lines and betting on different devices. So, stay on this page for details.
Best eSports Betting Sites
in 01 November 2023 – Updated List
Rank
Bookmaker
Bonus
Safe & Trusted
Rating
Get Started
What is Valorant?
Valorant is a 5v5 multiplayer first-person shooter (FPS), where players are assigned to a defending or an attacking team. Typically, players play as one of a set of agents with characters based on different countries and cultures. Agents have distinctive abilities needing charges.
At the start of the game, each player has a pistol (classic) and one or more unique ability charges. Players can purchase additional weapons and ability charges using the in-game economic system, which awards money based:
The outcome of the previous round

Kills made by the payer 

Completed objectives 
Valorant has an assortment of weapons, for instance, secondary guns, e.g., sidearms, and primary guns, such as submachine guns, machine guns, assault rifles, shotguns, and sniper rifles. Also, players are treated to a wide range of automatic and semi-automatic weapons, each with a unique shooting pattern.
How to play Valorant
Valorant game mode is pretty similar to CS:GO. Typically, the main agenda of the attacking team is to plant a bomb (spike) and have it detonated. On the other hand, the defending team prevents the bomb's planting and exploding. Here is how to play Valorant:
Pick Agents. There are several agents, each with specific skills designed. So, carefully selecting them can increase the chances of winning. 

After agent selection, you will jump into a random map. You've formally entered the first round, where you start either as a defender or an attacker, but you will switch sides. 

Before anything, purchase weapons and abilities. You'll have 30 seconds to buy the weapons and gear. If you die in a round, you will respawn in the next round

Each map is a different stage. So, flex your creative skill for wins.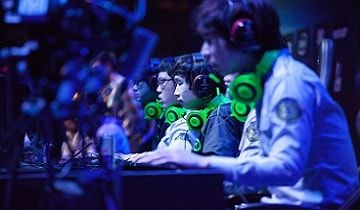 Each match is 25 rounds long, and each round lasts 100 seconds. The first team to win 13 rounds wins the match. You can play the primary game mode as ranked or unrated matches.
Critical factors of a quality Valorant betting site
The best Valorant betting sites have some unique qualities that make them stand out from the rest. Such features stand out as a mark of quality. Many websites curate a list of Valorant betting sites, but not all of them are worth it. 
To get suitable Valorant betting sites, consider the following: 
Security Measures: Always look for tier A bookies regarding Valorant. These bookmakers utilize the latest security measure to ensure your information is safe.
Betting options: Besides offering

Valorant betting odds

and lines, the site must provide a wide range of esports. Check for the availability of League of Legends, Dota 2,

PUBG,

and CS:GO. Such games have a  large following, and a website that does not offer them may not be worth it. Also, check for special coverage – more than match-winner bets. 

Generous Esports Bonuses: While welcome bonuses are great, a betting site must have special

bonuses for Valorant betting

. So, check out for specific esport bonuses.

Payment Methods: debit and credit cards are standard across many esport betting sites. But you need additional methods, including e-wallets and cryptocurrencies. Keep in mind

crypto esports betting

is fast gaining traction. Therefore, embracing crypto is an excellent thing. You can choose

bookmakers by payment method.

Low-Profit Margins: if the profit margin is too high, avoid that esport betting site. Some Valorant bookmakers skew

esports odds

to their favor, for instance, 55/45. Rather than having odds set at 2.00, they set at 1.9. So, before settling on an esport bookie, compare their odds. 

Customer Support: This aspect is essential if you have an account issue. Getting a prompt response from the customer team can be lifesaving. Read online reviews to check customer support ratings. If they are low, avoid such bookies.
How to bet on Valorant
Betting on Valorant is pretty similar to other esports. Nonetheless, here is the procedure:
Sign up for an account on an excellent Valorant betting site. This will ensure that you have the best experience. If you already have an account, log in.

Deposit money using one of the available payment methods – preferably the one available in your area. 

Navigate to the betting markets and find a match to bet on. Typically, you will discover Valorant betting options under the esport category. But this varies from one bookie to the next. 

Pick the matches to create a bet slip. Do plenty of research to ensure that you bet on the correct matches.

Place your stake and confirm your bet. 
With these steps, you have placed your bet successfully. Wait for the outcome.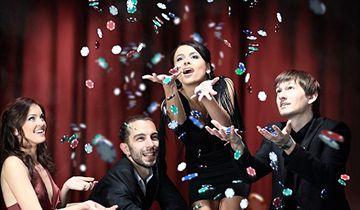 The best bets available in Valorant in 2023
Valorant match betting is a relatively new concept; thus, only a few betting sites offer it. Valorant betting rules and bet types are still not clear to most players. Some bookies provide a wide range of Valorant bet types, while others have a narrow range, therefore, it is essential to be on betting sites that offer a decent number of bet types.
Here are the most common bets if you want to gamble on Valorant games.
Match winners
This is the simplest bet type on Valorant. Typically, you will be predicting who the outright winner will be in a match. To place this bet, you'll need to select a game and choose the winner of that specific match.
A match winner is a popular option among novices as it does not involve a lot of things. 
Correct score
The correct score bet is a bet type that requires you to predict the exact score in a match. Valorant has two kinds of right score bets: map-based and match-based. 
Map-based correct score: This option needs you to correctly predict the outcome of a single map, for instance, 14 – 2 for Sentinels on map 1.

Match-based correct score: In this option, you'll be predicting the outcome of a given match correctly.
Player with most kills/assists
This is a very straightforward bet as you only need to predict the player who will have the most kills or Assists in a particular match. Although it is a clear bet, it is very risky, especially f you do not have deep knowledge about Valorant's esports scene. You may quickly lose your money!
Total maps/rounds
Total maps/rounds is typically an over/under bet. Although similar to the correct score, they don't require you to guess the correct score. Instead, the bet requires you to correctly predict the total number of maps/rounds in the given match.
Esport bookies give a rough estimate based on recent results and other stats. Typically, you will guess whether the end count of rounds/maps is higher or lower than that given number.
How are odds calculated in Valorant betting?
The bookies set the Valorant odds based on recent stats and outcomes. So different bookies will display other odds even for the same events. Therefore, you need to shop around for the best odds. Valorant bookmakers can express odds as a fraction, decimal, or Moneyline, depending on the jurisdiction. 
Top 3 events to bet on Valorant in 2023
As stated earlier, Valorant is a relatively new game, but it comes with exciting bets and events that will leave you wanting more. Here are some key events you can bet on:
Valorant ignition series
Red Bull campus clutch
Valorant champions tour
Top strategies for Valorant betting
Mastering tips and tricks for Valorant betting is critical if you want to secure wins. Here are some essential Valorant betting tips:
Learn the gameplay
Understand the esport world 
Other Valorant betting strategies are:
Taking advantage of

weekly bonuses and free bets

. 

Playing on

trusted betting sites

to minimize the chances of losing your money 

Start with

low deposit betting

if you are a novice. This reduces the likelihood of losing too much money too soon. 
Try Valorant bet prediction sites, where you can get an idea of outcomes from tipsters.
Terms involved in Valorat betting and other valuable info
Understanding the terminologies used in Valorant betting can make it easier for you to win your bets. Good news is; that the terms used in Valorant are pretty similar to those used in other betting forms. However, some terms remain unique, for instance, pistol round winner and player vs. player kills. 
While betting on Valorant, there are certain things that you need to adhere to. They are:
Do not bet on all available markets – pick one or two matches and proper research 

Setting a budget and following it

Perform a thorough research before placing any bet
Understand the Valorant sports betting systems before betting. You can get such information from betting guides or betting advice from pros.
The best alternatives to Valorant betting
The best Valorant betting alternatives include:
Rocket league betting
Rocket League is a vehicular soccer game developed by Psyonix. So, instead of human players, you will be playing with cars. This aspect makes the game exciting but can also get pretty chaotic sometimes. Cars are powered, hence the name rocket. 
Betting on rocket league is easy – you can choose to wager on a team or a tournament such as Rocket League Championship Series. 
League of legends betting
LOL boasts of one of the largest communities worldwide, making it a powerhouse in esport betting. A good portion of its fans engages in real money betting. The game typically has a decentralized league system, giving rise to multiple matches to bet on. 
However, big matches are under closed-off, franchised systems with teams as partners of the leagues. You can also participate in the league of legends live betting.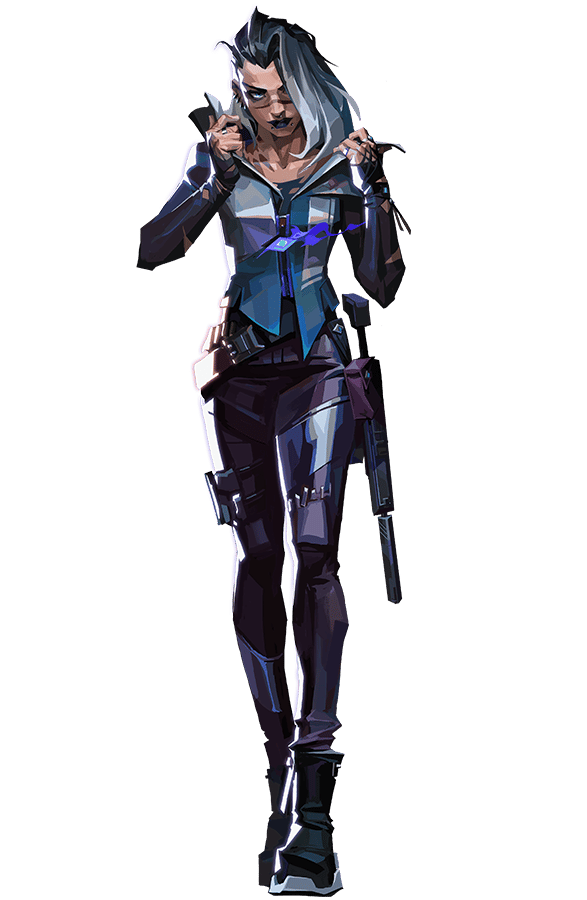 CSGO betting
There are multiple types of CSGO betting; each offers a range of pros and cons. You can bet on different games and events based on your capability and preferences, giving every gambler something to wager on with real money. Like Valorant skin gambling, csgo skin gambling is advantageous – you don't need skins, and legal in most countries. 
While there are several csgo betting sites, csgo betting sites with no minimum deposit are a great place to start for beginners. 
Other esport betting includes StarCraft 2, Dota 2,  Overwatch, FIFA, and LCS betting.
PROS and CONS of Valorant betting:
PROS
Has many betting markets
The bet types are straightforward
It has short rounds meaning you can place several bets
It has live betting options for players needing to follow the momentum shift
CONS
You must understand the game in order to place successful bets
FAQ about Valorant betting:
The top Valorant betting sites in 2023 include GG.Bet, BUFF.Bet, Betway, 22Bet, SportBetting.ag and Bovada. These sites offer a wide range of betting markets and lucrative odds and are user-friendly.
Besides the welcome bonus, Valorant betting sites offer other bonuses, including free bets, cashback, percentage of deposit (e.g., 100% of your deposit), combo bonuses (a mix of several bonuses), and event-specific bonuses.
Valorant has an average player count of 13 million active players each month in 2022, making it one of the most popular FPS games in 2022. Daily, between700,000 and 900,000 people play Valorant. This tells me that it is a top-rated game.
Valorant is a free-to-play first-person hero shooter game developed and published by Riot Games for Microsoft Windows.
Yes. Valorant mobile betting is possible; however, Valorant betting on mobile requires that you are on betting sites designed to support mobile betting.
You can watch professional Valorant matches on all major platforms, including Twitch and YouTube. These platforms broadcast the significant tournaments live on YouTube through the Valorant Champions Tour channel. Also, most games are live-streamed on Twitch on the official Valorant Esports channel.
Is Valorant betting worth it?
With the climbing number of people engaging in Valorant, it is apparent that the game is worth trying. However, it is worth mentioning that the game has a unique and complex system but excellent playability. So, if you're wondering "is Valorant trustworthy?", the answer is a resounding YES!
Just remember to only use the most trustworthy betting sites, with top-notch security, excellent bonuses, and a great user interface.