Vietnam Gambling Sites and Laws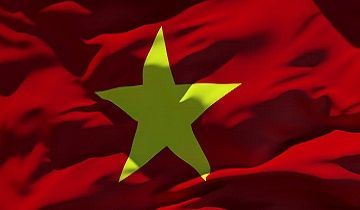 In the Socialist Republic of Vietnam, gambling is a popular activity but Vietnamese gambling laws are quite strict and residents have a limited number of betting options.
Citizens can legally place bets on horse and greyhound races and they can play the lottery.
While there are over 30 brick and mortar casinos legally operating throughout the country, they do not allow access to locals.
New Vietnamese gambling laws have been drafted that are expected to allow for locals to gamble at casinos but these new laws aren't in place yet.
For the time being, it is not uncommon for Vietnamese residents to go to neighboring Cambodia where they can legally place bets at casinos and sportsbooks that are located there.
With such limited wagering options available to Vietnamese gamblers, it should not be surprising that illegal gambling in Vietnam is big business.
Despite the threat of harsh penalties, many Vietnamese people participate in illegal gambling. Underground casinos, illegal bookmakers, and illegal lotteries receive a huge amount of action.
Offenders face prison sentences ranging from between 2 and 7 years. Authorities recently raided an illegal casino as part of a nationwide crackdown.
Over 100 people were arrested. In another raid, 3 police officers were arrested for operating an illegal casino.
They were handed sentences ranging from 3-7 years in prison while twenty others were given sentences of up to 8 years.
Internet gambling in Vietnam is also prohibited and the government has blocked many sites. Nevertheless, Vietnamese online casino enthusiasts use VPNs to access online gaming sites.
These intrepid players are still risking hefty penalties but it is well known that it is a near impossible task to enforce these laws. Be warned! Gamble at your own risk.
Top 10 Gambling Sites for Vietnam [2021] – Updated List
Rank
Casino
Welcome Bonus
Safe & Trusted
Rating
Get Started
What are the Best Online Gambling Sites and Promotions for Vietnam?
While it is true that some online gambling sites will not accept bets from Vietnamese players, many of the world's top brands cater to Vietnamese online casino players. A lot of these sites are also offering some very valuable and easy to claim bonuses. Totesports will start you off with £10 worth of casino betting bonuses while 5 Dimes is offering $50 welcome bonuses.
Vietnamese online gamblers love the variety of gaming options as well as the €100 casino betting bonus packages that are up for grabs at Betmotion. A whopping $10,000 in extras awaits Vietnamese online casino players that sign up at Play Grand Casino.
Vietnamese online poker lovers can also get in on some great promotions. A $400 welcome bonus is just a couple of mouse clicks away at 888Sports while William Hill will thrill Vietnamese online poker players with up to €1,500 worth of poker bonuses.
Be sure to check with Gamblingjudge.com to find the latest and greatest offers from the most trusted internet gaming sites in the world.
How Regulated is the Vietnamese Gambling Market?
The only legal betting options that are available to the huge Vietnamese gambling market are horse racing, greyhound betting, and lotteries. All of these are monopolies that are tightly regulated. Casinos are operated privately with the government providing oversight.
Internet gaming is illegal and unregulated as is sports betting although there have been recent discussions of legalizing sports betting in Vietnam.
Is Gambling Legal in Vietnam? What is the Legal Age?
Some forms of betting in Vietnam are legal and others are not.  Horse racing, greyhound racing, and lotteries are currently legal here. Casino gambling is legal for foreign passports holders but locals are currently prohibited from doing so.
New regulations appear to be in the works that will allow Vietnamese nationals to enter casinos as long as theyare at least 21 and can prove a certain level of income. Sports gambling and internet wagering are also illegal here at the moment but there is a belief that sports betting will soon be legalized.
Does Vietnam Tax Gambling Winnings?
As it stands, gambling profits are taxed at a rate of 10% on prizes that exceed VND 10 million (approximately $450 USD). These winning must be reported on annual income tax if they are not withheld at the source. The government has been working on a new tax structure but it hasn't been implemented yet.
What Currency and Payment Methods do Vietnamese Players Commonly Use?
The official currency of Vietnam is the Dong and it is accepted throughout the country. Few foreign online gaming sites offer the Dong as a currency option. Vietnamese online gamblers that are looking for easy deposit and withdrawal methods have quite a few choices.
Major credits are the most popular and widely accepted method while eWallets such as EntroPay, Neteller, and Skrill are also common options. Bank and wire transfers will also work. You are advised to check with your preferred online gaming site to find the best option for you. This information can also be found in the casino reviews at Gamblingjudge.com.
Other articles you might like:
No. 1 choice for online gambling in Vietnam
Together with a welcome bonus offer