What is an Alphabet Bet? | Complete Guide to Alphabet Betting (2023)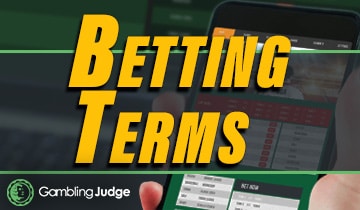 An Alphabet bet is not the simplest form of wager to make. You are probably already wondering, what is an Alphabet bet? Fortunately, if you want to understand these complicated option and learn how to place a bet online, you have come to the right place. Alphabet betting is extensively used on football, to engage in UK horse racing betting and many other markets.
As mentioned, it will not be easy for you to learn, but if you stick with us, we will introduce you to the basics of this type of system bet. With that in mind, let us explore the bet, learn why it can be beneficial, and explain how you can use it to wager online today.
The Alphabet bet explained simply
Best bookies for placing system bets
in 19 September 2023 – Updated List
Rank
Bookmaker
Bonus
Safe & Trusted
Rating
Get Started
What does an Alphabet bet consist of?
The Alphabet bet, what is it? What is the Alphabet bet definition, and is it easy to understand? The Alphabet bet typically consists of two Patent bets (a total of 11 bets), a single Yankee bet (another 11 bets), and a
six-fold accumulator bet
. We are sure you already know about
betting accumulators
, but we'll introduce you to them just to be sure.
The first part of any successful Alphabet bet and having Alphabet bets explained to you is to know what an accumulator is. If you want to bet on Alphabet options – irrespective of whether you favor an Alphabet horse bet or another Alphabet bet type – then learn about accumulators.
Of course, in an Alphabet, there are other bets to look at. We're not talking about pool betting and colossus bets; we're talking about Patterns and Yankees. Now, let us explain those other two types of bets below:
Patent Bet: A bet on three selections. Seven bets cover the seven possible winning combos for those three bets.
Yankee Bet: A bet on four selections. These consist of six doubles, four trebles and a typical fourfold accumulator which cover all four selections.
To better explain where you need to place double bet, treble bet, and single bet stakes, we've included a table below:
Patent Bet 1
Selected Events
Selections: 1, 2, 3
3 Singles: 1, 2, 3
3 Doubles: 1-2, 1-3, 2-3
1 Treble: 1-2-3
Patent Bet 2
Selected Events
Selections: 4, 5, 6
3 Singles: 4, 5, 6
3 Doubles: 4-5, 4-6, 5-6
1 Treble: 4-5-6
Yankee Bet
Selected Events
Selections: 2, 3, 4, 5
6 Doubles: 2-3, 2-4, 2-5, 3-4, 3-5, 4-5
4 Trebles: 2-3-4, 2-3-5, 2-4-5, 3-4-5
1 Four - Fold: 2-3-4-5
Accumulator Bet
Selected Events
Selections: 1, 2, 3, 4, 5, 6 1 Six - Fold: 1-2-3-4-5-6
Alphabet bet
Selected Events
Total: 6 Singles, 12 Doubles, 6 Trebles, 1 Four - Fold and 1 Six - Fold
How do Alphabet bets work?
How does an Alphabet work? If you want to know how to do an Alphabet bet, use the example given below. Let us say that there are six matches that we want to bet on, and we need to cover multiple bets here.
We expect Man Utd to beat West Ham
Man City will beat Liverpool
Everton will lose to Chelsea
Brighton will beat Burnley
Spurs will beat Leicester
Arsenal will lose to Newcastle
We place the least likely outcomes in the first and sixth positions. They, therefore, do not form a part of the Yankee bet. The main reason being that if only the selections in the Yankee bet win, you will still get a decent return in terms of money. So, for our example:
One Patent bet would see Man Utd defeat West Ham, City beat Liverpool, and Chelsea beat Everton
Our second Patent bet would consist of Brighton beating Burnley, Spurs beating Leicester, and Newcastle beating Arsenal.
Meanwhile, our Yankee bet would see City beating Liverpool, Chelsea beating Everton, Brighton beating Burnley, and Spurs beating Leicester. We never include the two least likely bets in the Yankee bet.
Finally, we put all the selections into the six-fold accumulator. This part of the bet is only going to come good if the events we have wagered on making a profit.
How are my Alphabet bet winnings calculated?
Place Alphabet bets at top bookmakers today
Now that you understand the Alphabet bet meaning, and you're no longer asking, how does an Alphabet bet work or what does an Alphabet bet consist of, you may be wondering what sports you can wager them on? Virtually anything, really, but here are some examples…
Top tips for betting with Alphabet bets
There is not too much Alphabet betting advice out there for you to deploy. However, we have compiled a shortlist of the ones we found that are incredibly relevant for any bettor. We would give them a once over before you start betting with Alphabet bets online. They include:
👉 Always make sure that you pick the best selections for your Alphabet bet. In short, get a good mix of the events which are most likely to happen. Coupled with those that have favourable odds if you want a sizable return.
👉 The six-fold accumulator can often yield more impressive wins that Patent bets, so focus on that.
👉 Always use an Alphabet bet calculator to estimate what you can expect to win before you decide to wager with these options.
👉 Make sure you fully understand where each event is supposed to go, in terms of which events are for the Patent bets, and which are for the Yankee bets.
👉 Do not expect to see bookmakers advertising the fact that they accept Alphabet bets. You will need to form this bet on the betting slip yourself – they will not do it for you.
👉 Some bookmakers may offer you bonus returns when you place these types of bets, but not many do so.
👉 You are unlikely to be able to use many reload offers at UK sportsbooks, or welcome bonuses to place these bets. The bonuses usually have terms attached (specifically related to odds) which means you cannot wager on favorites.
Are Alphabet bets worth the trouble?
Whether or not Alphabet bet systems are worth your time depends on how much time you are prepared to invest in getting everything correct. When an expert uses them, they can usually expect a return most of the time. In that sense, they are worth a look. However, they can be troublesome for beginners. We would recommend reading up on the specifics and practicing before you bet – or try other types of bets on horse racing: like forecast bet or reverse forecast bet.
The pros and cons of using Alphabet bets online
There are pros and cons to using Alphabet bets online, and they include:
PROS
Can almost guarantee a return if your main selections are correct
Covers virtually all outcomes of an event
Can be used on multiple sporting matches
CONS
Not user-friendly for beginners to use
Bookmakers won't advertise the fact that you can place these bets
FAQs: Your questions on Alphabet bets answered
On which sports can I wager with an Alphabet bet?
Before you start, have a quick look at our brief FAQ guide to make sure that you understand everything.
Yes. Enjoying horse racing with an Alphabet bet is very much a possibility. There are options for Trifecta box, Each Way bets and Lucky 15 stakes, too, so this is something you may very well want to explore in greater detail.
The amount it costs when you bet with an Alphabet wager is straightforward to calculate. Whatever unit you choose to stake (be that £1, £5 or £100) needs to be multiplied by twenty-six to determine the cost. So an Alphabet bet with a stake unit of £1 will cost £26.
You can win with any of the three main constituents to an Alphabet wager. It does not matter which Alphabet bet type wins. The Alphabet bet breakdown shows that any of the three will deliver a return if you predicted your selections correctly.
Regrettable as this may be your Alphabet selection becomes messed up. While it is possible you will get a return for that individual stake, the system is thrown into whack. So the doubles in the alphabet bet become singles, the trebles become doubles and so on.
Yes. The selections 1 and 6 must be those which are least likely to win. This is true when betting on any sports with Alphabet bets.
Some do, but you cannot bank on that. Our advice is to browse the bookmaker in question (their FAQ guide is a good place to start or contact their support team) and see what you can find.
The Alphabet bet is, by definition, a custom bet, and so you shouldn't expect to see it offered as an option at all betting sites. There are Alphabet betting company and Alphabet bookmakers out there who do specialise in providing you with these options, though, and you'll find many of them here on our page.
Placing an Alphabet bet is a tricky thing to learn how to do. Fortunately, with the right bookmaker behind you (and a bit of practice), it gets easier. To help you get started, we would recommend checking out any of the major bookmakers represented on our page. All are renowned, reputable, licensed and offer great odds which you can use to place Alphabet bets online today.